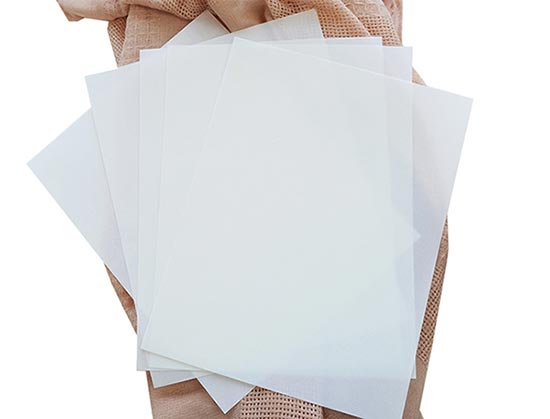 Translucent Vellum Paper - Sheer Delight.
Vellum paper, commonly referred to as sheer, see through, or transparent paper is a delicate, translucent paper with a smooth surface and an appearance similar to frosted glass.
So Many Possibilities. . .
Vellum is offered in a variety of convenient pre-cut sizes used by creative hobbyists and professionals alike. Whatever your creative medium or trade, we've got you covered. Choose standard translucent vellum or give your project a vintage look with cloudy European Parchment Paper. Vellum is a great way to decorate and accent your scrapbooking project, greeting cards, invitations, and so much more.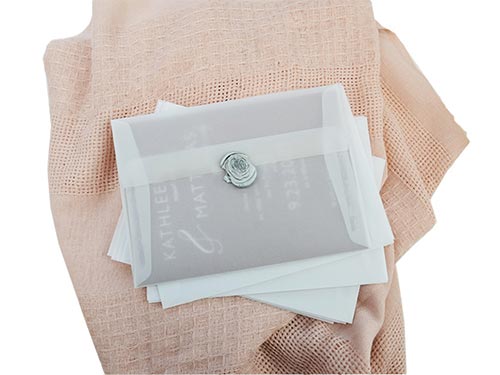 Use it for Envelopes. . .
Vellum envelopes are a creative way for the recipient to get a sneak peek of what's inside before opening the envelope. Like vellum paper, these envelopes are translucent and frosty. Address them and put them in the mail like regular envelopes, or use them as inner envelopes.
. . . Or to Organize Your Invitation Suite
Vellum wraps and bands are not only pretty, but a nice way to organize all of the cards in your invitation suite. Our translucent vellum bands are offered in two sizes and our vellum wraps in three sizes to better suit your creative needs.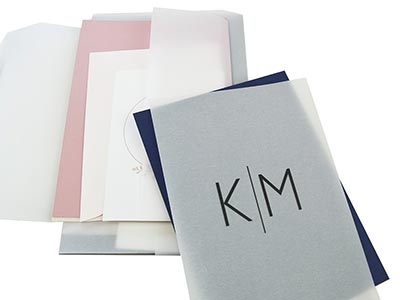 Use it as a Sheer Overlay or Insert. . .
The appeal of vellum lies not only its transparency, but also in its versatility. Vellum makes an enticing invitation overlay or insert, as invitation details are just slightly clouded by this delicate, light-weight paper.
. . .Or Print Right on It!
If you're looking to make your stationery stand out, try printing colorful images, text, or patterns right onto vellum! Print vellum at home, or save ink and time and let us print your vellum for you. Just send us your file and we'll print it in white, black, or color ink.
Want More Creative Vellum Ideas?
Check out the following: