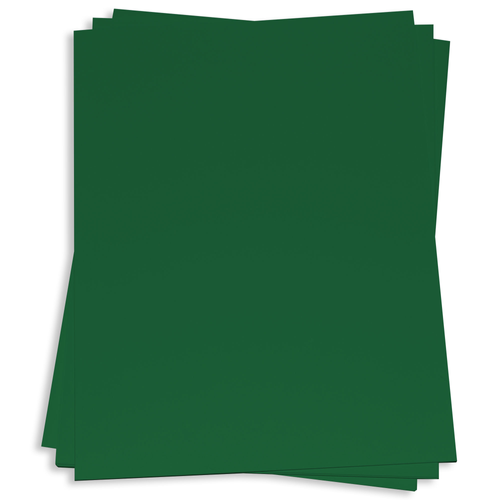 Emerald Green Card Stock - 11 x 17 LCI Hue Matte 111lb Card Stock
Product Description
Emerald Green Green 11 x 17 LCI Hue Card Stock. This deep green card stock is a heavyweight, 111lb cover perfect for invitations, greeting cards, packaging, promotional materials and more. Stock features a smooth, matte finish. Pair with matching Emerald Green paper and envelopes to complete the look.
Category Description: LCI Hue Card Stock Paper
About LCI Hue Cardstock Paper
The LCI Hue envelope collection was designed with color, trend and fashion in mind. Each color hand selected, each sheet premium quality and deeply saturated, you can be confident you are choosing a fine quality, stylish and striking paper for your creative project. Customers love LCI Hue for invitations, greeting cards, promotional materials, paper craft and more.
Premium Text and Cover Weights
Choose from lighter 80lb text and thick, heavy 111lb cover weights.
Richly Saturated Color, Uniform Matte Finish
LCI Hue features a uniform, smooth, matte finish that is dyed to the core with rich color. The result is a collection of cool, colorful, top trend papers you'll love!
All the Popular Sizes
LCI Hue is available in all your favorite, standard sizes. Shop 8 1/2 x 11 all the way up to full sized 27x39 folio sheets to suit your creative, crafting and printing needs.
Perfect for Print
The smooth, matte finish of LCI Hue paper is perfect for laser, inkjet and conventional print methods. As with any of our papers, we recommend ordering samples to test at home or bring to your local printer.
Pair with Matching LCI Hue Envelopes
Matching LCI Hue Envelopes are available to complete the look. Several standard invitation sizes are available, each made with heavyweight paper, each featuring a stylish Euro flap.
Loading...