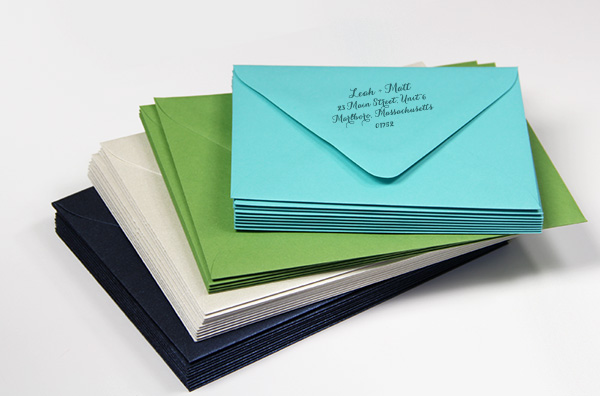 Send Us Your Own Envelopes for Printing
Customers often ask if they can send their own envelopes for printing or if they have to use envelopes stocked by LCI.
The answer is yes, we do accept customer supplied envelopes for printing.
The details and instructions for ordering are below.
(Further inquiries can be sent to printing@lcipaper.com)
Smooth, Non-Textured Envelopes Accepted
We are capable of printing on most smooth finish envelopes, with and without coating. We are able to print on envelopes made with 95lb text paper and under.
Unfortunately our equipment does not produce satisfactory results on heavily textured, embossed envelopes.
Additional Envelopes Required
Depending on the size of you order, we require up to 20 extra envelopes for printing setup or any potential printing error.
Any extra envelopes will be returned to you.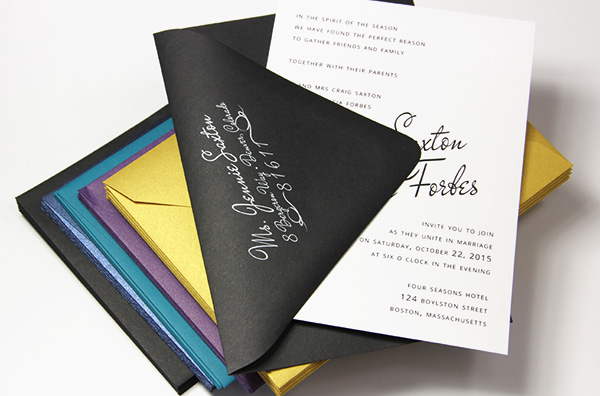 Shipping Your Envelopes
You will be responsible for the cost of sending us your envelopes as well as the cost of return shipping.
You can ship your envelopes to us any way you'd like so long as they are securely packed in a box. When you place your order, you will be able to select your preferred return shipping method. Prices vary with the weight of your order, your location, and the method you choose.
Ship envelopes to the following address:
LCI Paper Company
ATTN: Printing Department
399 River Road, Unit D
Hudson, MA 01749
Printed & Shipped within 5 Business Days of Proof Approval
After you place an order and send us your files, we will send you a PDF proof for your approval.
Printing takes approximately 5 business days from proof approval.
How to Order
To place an order for customer supplied envelope printing, please enter your quantity and specs above, send us your address list and/or fonts, and wait for your proof!
What if LCI is Unable to Print My Envelopes?
LCI Paper is not able to print on all kinds of paper envelopes. If we have difficulty with your envelopes for any reason, we will contact you as soon as possible and return your unprinted envelopes to you.