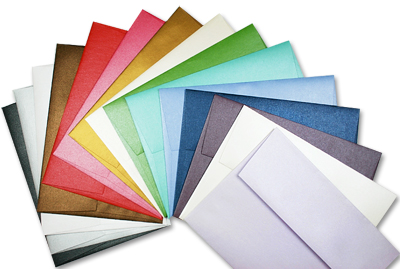 Envelopes That Make an Impression
Deliver your correspondence with color and shimmer. Stardream Envelopes reflect a rich vibrancy through a proprietary process that's never been duplicated by any other brand.
15 Brilliant Gemstone-Inspired Colors
Select from your choice of dazzle in 15 different colors. Neutral tones and bright shades are infused with a touch of metallic. Whether your occasion is casual or formal, you'll find both fun and elegant choices here.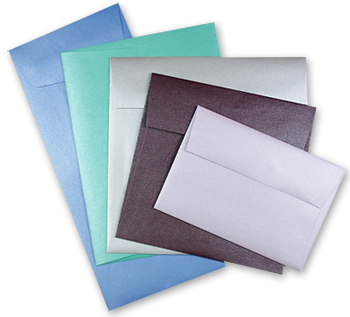 Shapes to Complement Your Occasion
Wrap up your notes in fun square-shapes, in 6 assorted sizes, or the noticeably non-traditional policy-shaped.
Match Colors and Papers Like a Dream
Creating invitations, thank yous and other correspondence is simple when you pair Stardream Envelopes with Stardream Paper. Our papers can be folded or cut to size. We offer a custom cutting service. Let us know how we may assist you with your project.
Quality You Can See and Feel
Our envelopes have the soft finish and weight that silently speaks to their quality. Even before your recipient opens the flap, they'll appreciate the beauty of our product.