Need a simple solution for your wedding invitations? Look no further.
Our Seal & Send invitations are a convenient and eco-friendly way to save some money for your honeymoon. Our Seal & Send Invitations come in 8 colors. They come pre scored for easy folding and include a detachable perforated response card.
No Fuss Printing Saves the Day!
Seal & Send Invitations come pre-cut to 14½ inches x 5¾ inches flat and can be printed from most inkjet and laser printers. Simply download the Seal & Send template, enter your event info and click print! Make sure you do a test print first!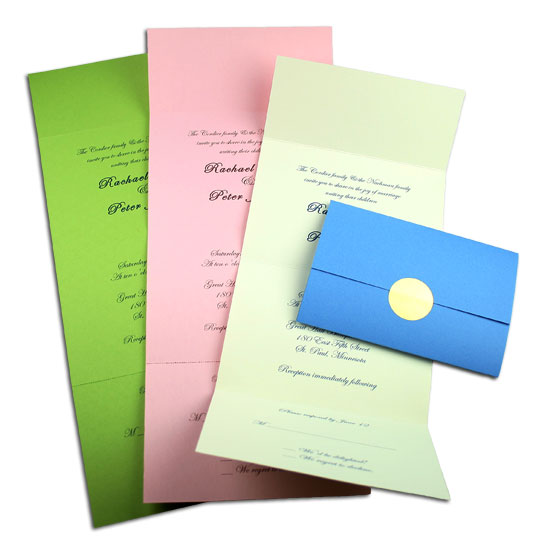 No Additional Postage Required
Your Seal & Send invitations don't need an envelope and use the same postage as a standard first class letter. Consider sealing the sides of your invitations, and ask your local postal carrier to hand cancel your invitations.
Finding Closure?
Our
peel and stick seals
are both a simple embellishment as well as an elegant way to seal your invitations.