3 Popular Wedding RSVP Options
There are three popular options for wedding rsvp envelopes & cards. Learn about them below to choose the best rsvp for you and your wedding invitations.
A1 Card and Envelope
A2 Card and Envelope
A2 RSVP Post Card, No Envelope
A1 RSVP Card & Envelope Size - Classic & Compact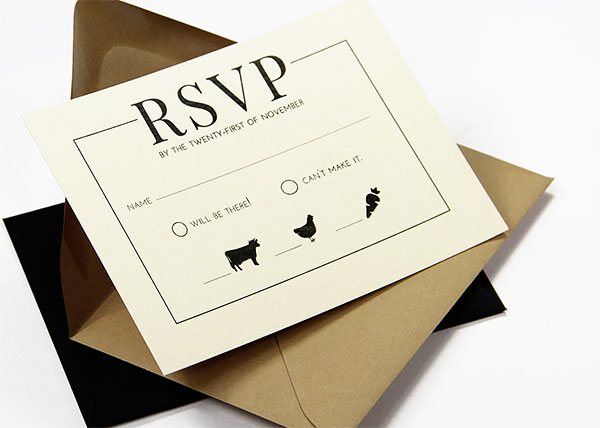 A1 envelopes are the smallest size envelopes that can be mailed in the US, making the A1 card and envelope combo a classic and compact choice for invitations traditional and contemporary.
A1 (3 1/2 x 4 7/8) RSVP Cards
A1 (3 5/8 x 5 1/8) RSVP Envelopes
A1 cards must be mailed in an envelope, and require standard postage.
Shop A1 RSVP Cards
Can't print on these little cards and envelopes? We'll do it for you!
Learn More About Card & Envelope Printing Services
A2 RSVP Card & Envelope - For a Little Extra Room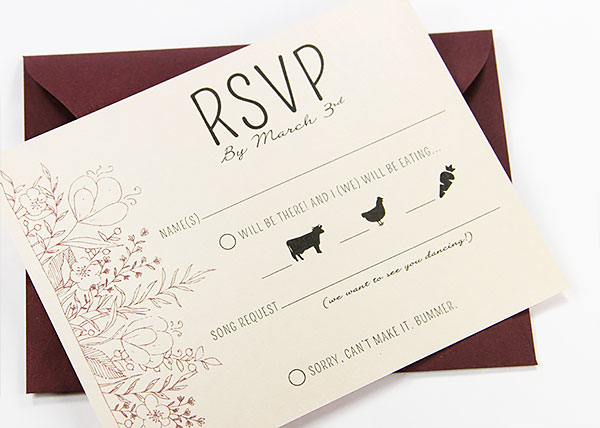 Slightly larger, A2 cards are also a popular size wedding reply card. They're great for reply cards with lots of deal - multiple events, meal choices, song requests, etc.
A2 (4 1/4 x 5 1/2) Cards
A2 (4 3/8 x 5 3/4) Envelopes
A2 envelopes also require standard postage, but A2 cards can be mailed on their own as RSVP postcards, bringing us to a third popular option.
Shop A2 Cards (RSVP Post Cards)
Shop A2 Envelopes
A2 Card - Standard RSVP Post Card Size - For Saving a Little Money
An economical, eco-friendly, and increasingly popular choice, many are choosing to use RSVP post cards. This eliminates the mailing envelope and reduces postage costs.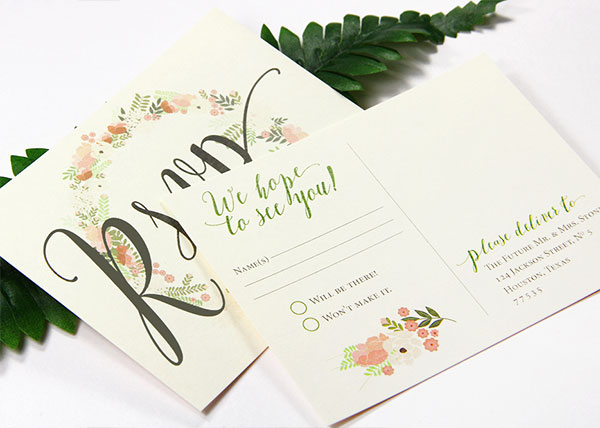 What size is a post card? The USPS has the following post card size requirements:
Rectangular card, at least:
3 1/2 inches tall
5 inches long
0.007 inches thick
Postcards can be no more than:
4 1/4 inches tall
6 inches long
0.016 inches thick
Measuring 4 1/4 x 5 1/2 inches, A2 cards are a standard post card size and an easy choice for wedding rsvp postcards.
However, any card that fits within these post card size requirements can be mailed without an envelope and with a single, economical post card stamp.