Oh So Many Wedding Place Card Styles
Seating cards, place cards, name cards - they go by many names, but whatever you call them, they're a formal and fashionable way to greet and direct guests at events of all sorts.
At LCI, we offer hundreds of place cards to suit every budget, style, and need. Whether you're hosting a small party, a wedding, or a large corporate event, we have something for you.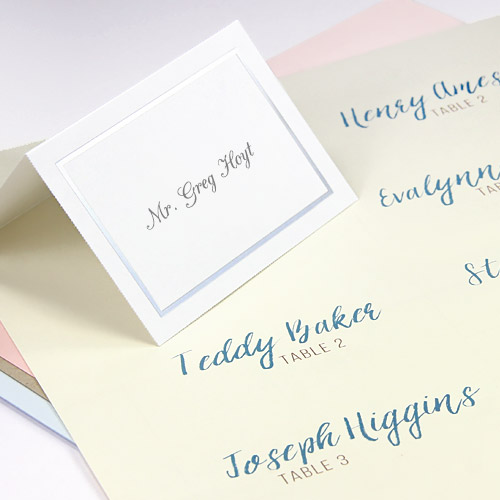 Printable Place Cards
Our printable place cards are a collection of multi-up cards that are simple, versatile, and super easy to print. Here's the run down.
Traditional colors (whites, creams, soft neutrals)
Simple designs (frames, subtle motifs)
Flat & folded formats
4 (folded) or 10 (flat) to a perforated 8 1/2 x 11 sheet
Free place card template for easy printing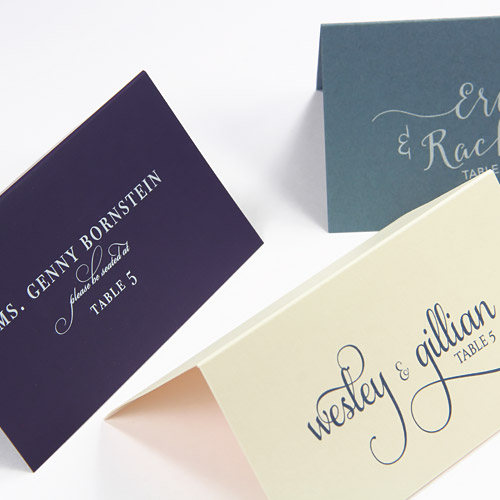 Pre-Cut Blank Place Cards
Our second format is a collection of pre-cut, pre-scored cards in a huge variety of colors and finishes. They're cool and contemporary and really add to decor.
Rectangular and square formats
Available in a large variety of beautiful colors
Finishes in matte, metallic, and textured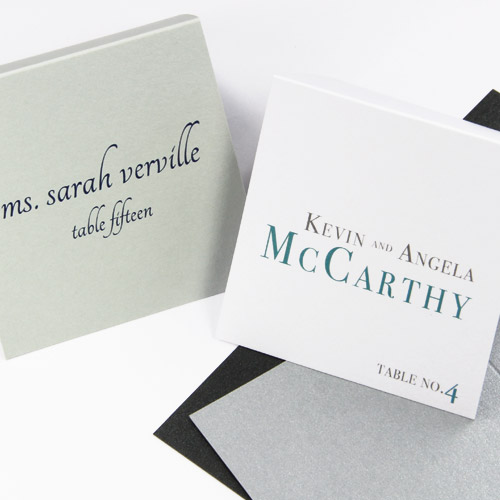 Order Blank Place Cards To Print At Home
Want to print place cards at home? Prefer hand written calligraphy for fancy wedding place cards? No problem, order blank.
Professionally Printed Place Cards
Are you in a time crunch or want to print in white ink? Let us print for you!
Order any of our pre-cut* place cards printed. Just pick a font and color (or send us your own fonts/artwork), send us your guest list, and we'll send you back some seriously beautiful seating cards.
*Printing services not offered on printable, multi-up place cards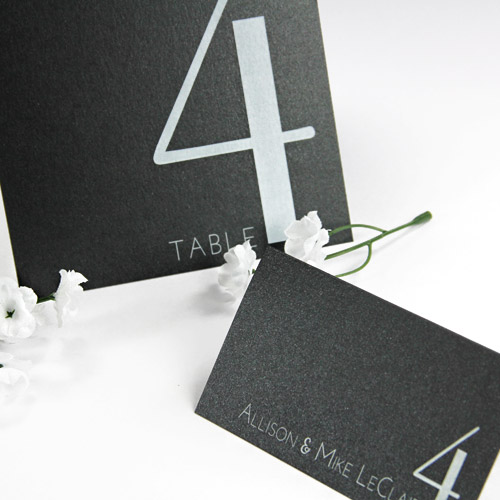 Make Your Own Table Cards!
All of our place cards have matching card stock available so you can design your own matching table cards.
Shown here, a Stardream Onyx place card and 5x7 (A7) card custom printed in white.