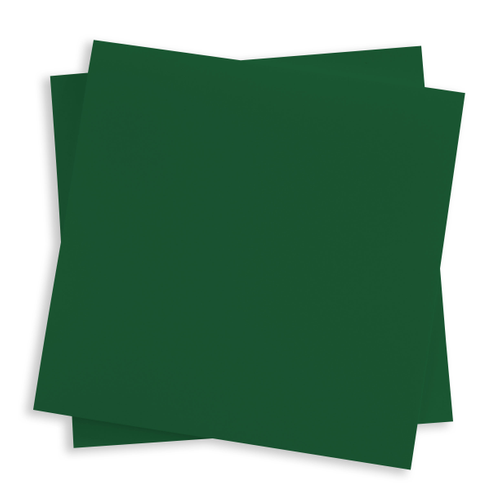 Emerald Green Flat Card - 3 x 3 LCI Hue Matte 111C
Order this card printed using a larger screen: desktop/laptop computer or tablet.
Product Description
This 3 x 3 square blank flat card is an emerald green color. It is made using a matte finish, heavy weight LCI Hue Emerald Green card stock. Cards are cut to 3 x 3 size perfect for place cards, gift tags and paper craft. Due to the card weight and size, these small, pre-cut cards are not suitable for printing. We recommend hand writing, calligraphy or stamping, or let us print your design for recommended. 3 x 3 square flat cards are also great for making your own favor tags and gift tags.
Category Description: LCI Hue Blank Cards
About LCI Hue Cards
The LCI Hue card collection was designed with color, trend and fashion in mind. Each color hand selected, each paper top quality, you can be sure you are choosing a fine card for your creative project. Customers love LCI Hue pre-cut cards for invitations, greeting cards, promotional materials, paper craft and more.
Premium Heavy Weight
LCI Hue cards are a thick, heavy 111lb cover weight.
Richly Saturated Color, Uniform Matte Finish
LCI Hue features a uniform, smooth, matte finish that is dyed to the core with rich color. The result is a collection of cool, colorful, top trend cards you'll love!
Pre-Cut to Popular Sizes
LCI Hue cards are available in a variety of popular stationery sizes suit your creative, crafting and printing needs.
Order Blank or Printed
Order cards blank or let us print your custom design for you. Hue cards are laser and inkjet printable, but due to their size and weight, may not be compatible with all home printers. We recommend ordering a sample to test print prior to purchase.
Pair with Matching LCI Hue Papers & Envelopes
Matching LCI Hue Papers and LCI Hue Envelopes are available to complete the look. Several standard invitation envelope sizes are available, each made with heavyweight paper, each featuring a stylish Euro flap.