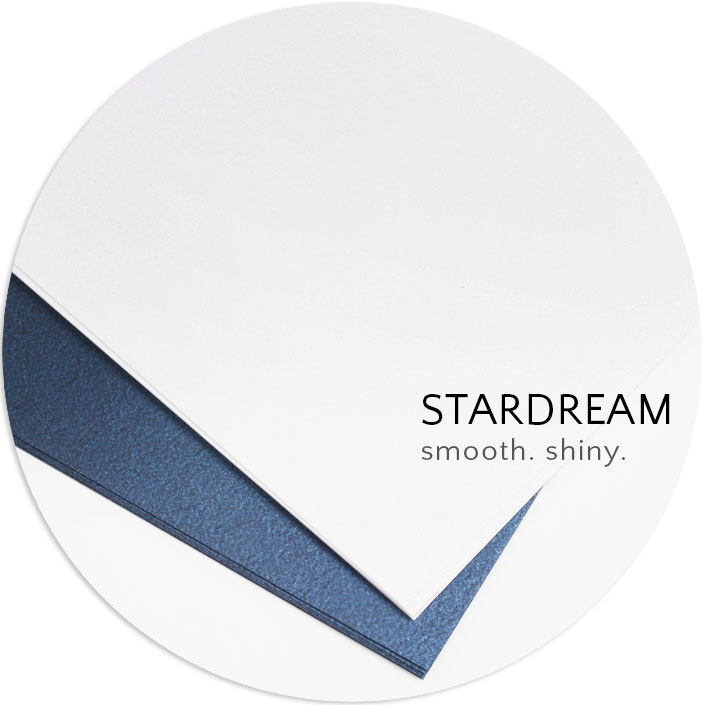 World renowned Stardream paper is an iridescent, pearlescent paper with a distinctive dual sided metallic finish - a finish so distinct that it has never been duplicated on any other paper in the world! With its shimmering mica infused coating, Stardream is specifically designed for those wishing to add a lustrous effect to their creative design.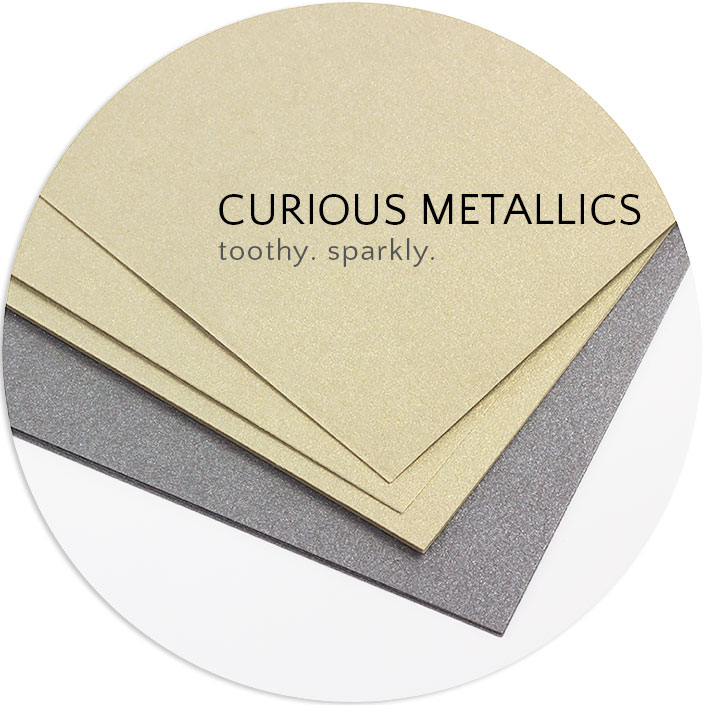 This thick, heavy weight card stock sheet is ideal for impressive invitations, shimmering stationery, and eye-catching promotional materials and packaging. Due to the heavy weight and non-porous coating of this paper, it is not recommended for most home printers.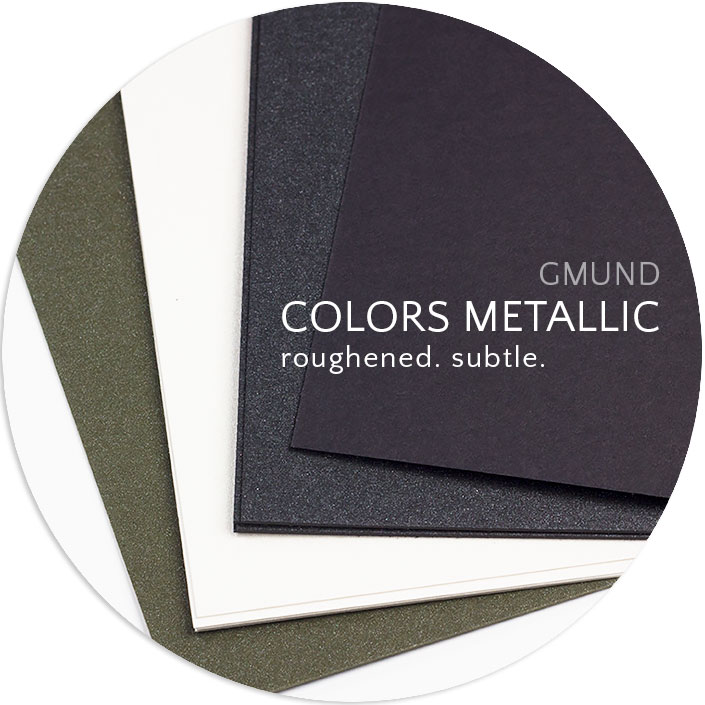 Metallics has a beautifully reflective, luxurious coating on one side of the sheet. The harmonious colors work together creating a vibrant appeal that is simple and inviting.