Enhance your Stationery with Lined Envelopes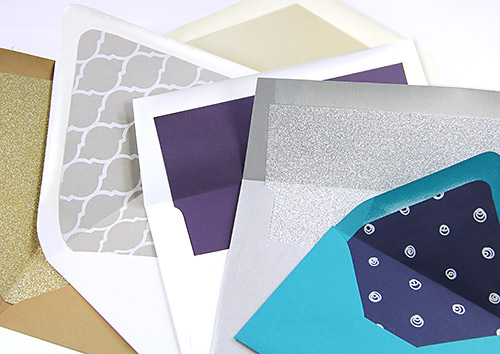 Lined envelopes are a great way to complement and dress up stationery of all sorts. Whether greeting cards, invitations, or corporate correspondence, lined envelopes provide a splash of color and a polished, professional appearance.
At LCI, we offer hundreds of lined envelopes. Order quantities large or small, blank or printed. All are in stock, ready to ship, and ready to make your design pop!
About Lined Envelope Formats
Choose from two flap styles and a variety of formats to suit your taste and needs.
Single Lined: - A lined envelope with a gum seal. Offered in square & pointed flaps (pointed in 5 5/16 x 7 5/8 size only).
Double Lined: - A traditional inner and outer envelope set. Inner is lined and fits inside of outer mailing envelope. Offered in pointed & square flaps (square in A9/A10 set only).
Inner Lined: - Just the inner envelope of our double envelope sets. Inner envelopes have no gum and require an alternative method of sealing.
About Paper Used For Envelope Liners
Envelopes are lined with one of four styles of premium paper:
Matte: - Uncoated, matte finish paper
Pearlescent: - Coated paper with a subtle sheen (not shiny like a foil, but reflects light)
Metallic: - Mica coated paper with a subtle sparkle and an iridescent, metallic sheen
Foil: - Ultra shiny, foil coated paper that is highly reflective like a mirror or tin foil
About Machine Lined Envelopes
In order to provide quality lined envelopes at an affordable price, our envelopes are lined by machine and have a partial lining (about half way down into the envelope).
Most fully lined envelopes are lined by hand which would result in significantly higher prices.
Learn More:
Video: Are your envelopes lined to the bottom?
About Hand Lined Envelopes
If you want to line your own envelopes, we offer all the tools. Order straight or euro flap liners blank or custom printed with your design. If you prefer, use our templates and tutorials to print and cut your own envelope liners.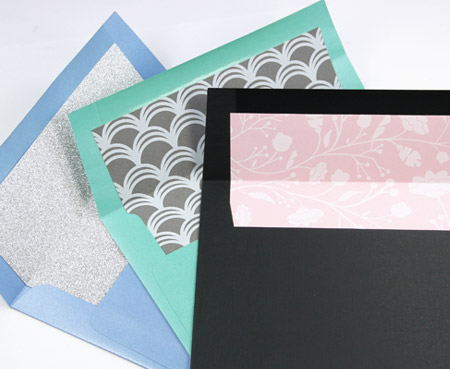 Design Gallery
The possibilities for lined envelopes are endless, but below are some of our favorite combos and ideas.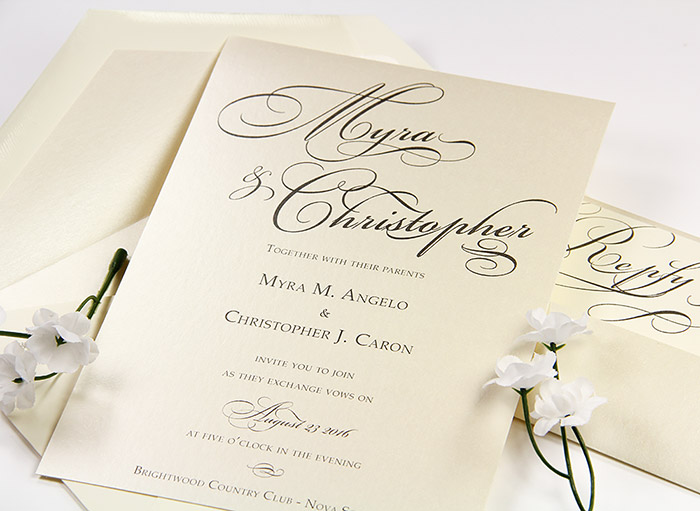 Metallic Pre-Lined Envelopes with Matching Card Stock
Simple and elegant, pair our metallic paper lined envelopes with our selection of matching metallic cards, papers, and envelopes.
Ecru Stardream opal lined envelope, A7 opal card and A1 opal envelope shown here.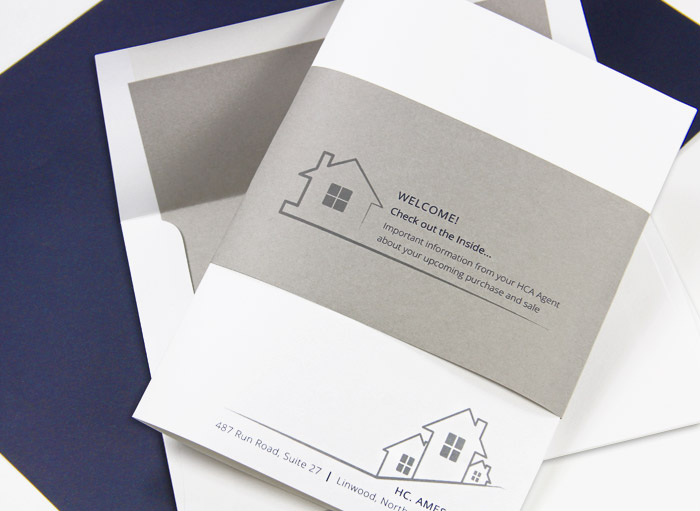 Pre-Lined Envelopes with Matching Belly Band
Shown here, A7 radiant white stone lined envelope with matching band printed and cut from stone text weight paper.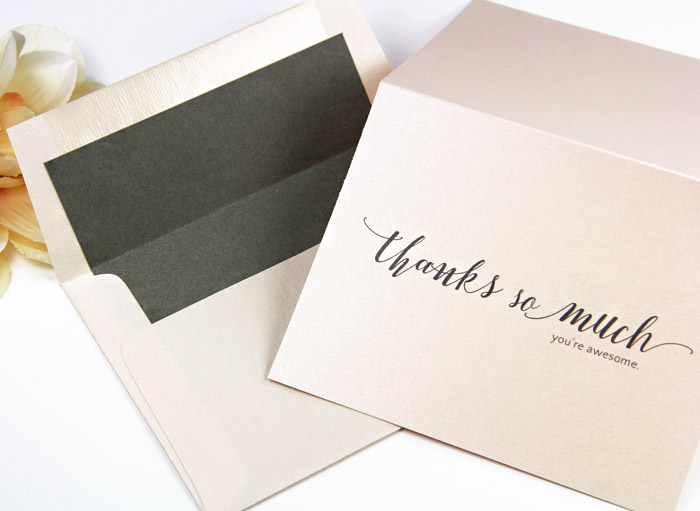 Buy Envelope Liner Paper
We offer dozens of colorful pre-cut liner papers for our square flap envelopes. This gives you the option to slip in any paper to create a custom look.
Shop Envelope Liner Paper
Here, we pair an A2 Stardream coral envelope with a cobblestone gray envelope liner to match a coral thank you card.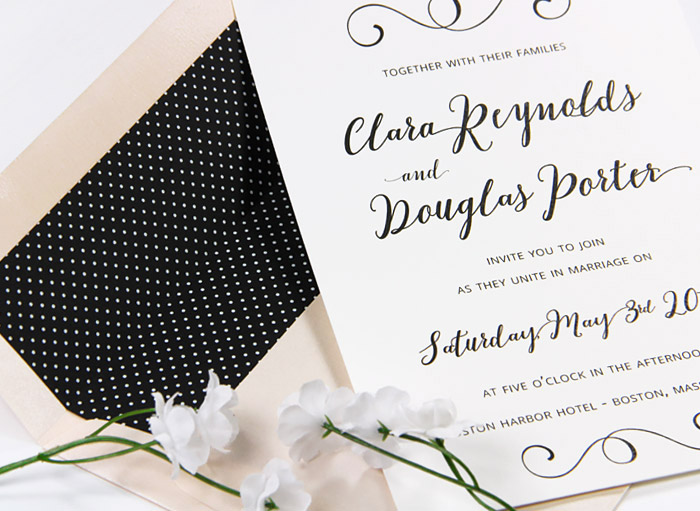 Custom Printed Liners to Dress up Simple Cards
Want something a little more fun to dress up a simple design?
Left, we paired an A7 custom printed polka dot envelope liner with an A7 coral envelope.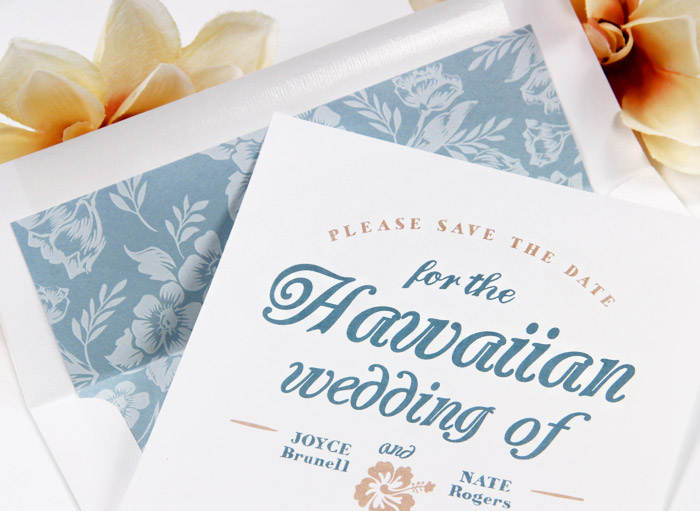 Or to Complement Your Design
Same story here, this Hawaiian theme save the date is complemented by a Hawaiian flower envelope liner custom printed on Placid Blue (color 01) fine paper.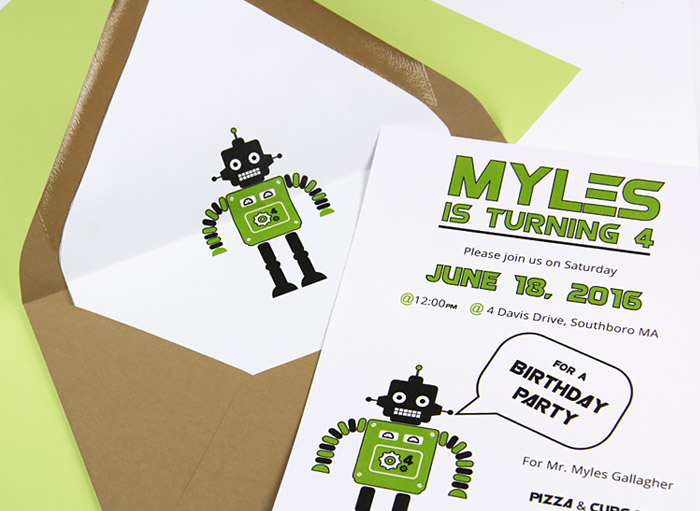 Custom Printed Design For a Birthday Party
Learn More About Envelope & Invitation Print Services