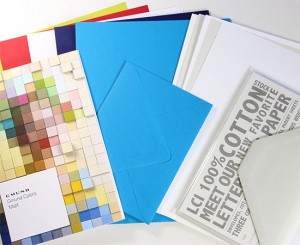 Sample some of the best papers in the world for letterpress & engraving professionals, Gmund Cotton and Gmund Matt. This kit includes assorted 8 1/2 x 11 sheets and envelopes, the Gmund Color System Small Swatchbook, and Gmund's own 100% Cotton Paper Sample Kit.
Order the Letterpress Sample Kit here
---
We've Hand-Selected These Letterpress Papers Just For You...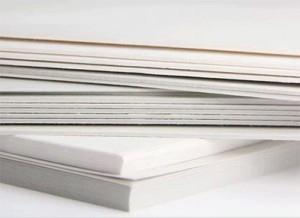 Gmund Cotton
is made of 100% cotton fibers, manufactured with meticulous detail and to the highest standards. Comes in 3 shades and 3 weights, including a double thick 600GSM stock. Gmund Cotton prints, scores & folds unlike any other sheet. Order today and experience the paper many say "prints letterpress like a dream".
Learn more about Gmund Cotton
---
Gmund Matt
consists of 48 colors and 4 finishes to make up the newest Color System from Gmund. Select from Colors Matt, Colors Felt, Colors Metallic & Colors Transparent. Three years in the making this is the future for premium paper. This color system takes the guess work out of paper selection.
Learn more about Gmund Matt
---
See What Letterpress Printers Have Done With These Papers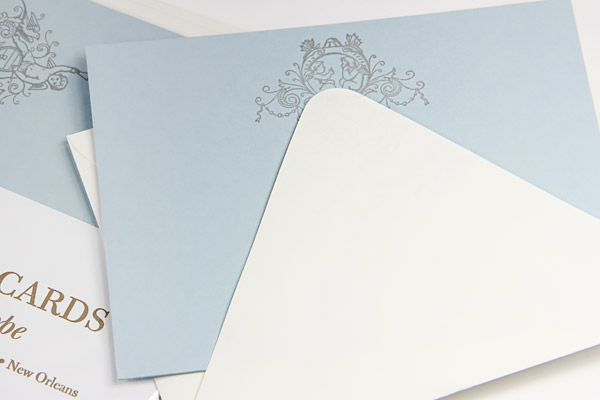 Jessica Peterson of
The Southern Press
offers eye-catching letterpress printing and design. She makes these beautiful card sets using Gmund Matt colored paper and envelopes. This card is printed on 111lb Gmund Colors Placid Blue. Inspiring!
---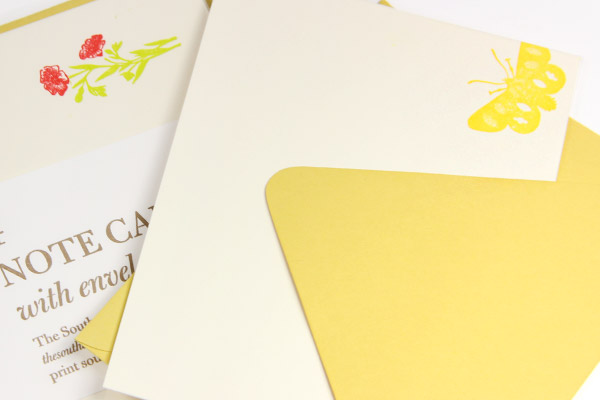 This gorgeous butterfly design was letterpress printed on 111lb Gmund Colors Wedding Cream