Letterpress in the Modern Age: A Free eBook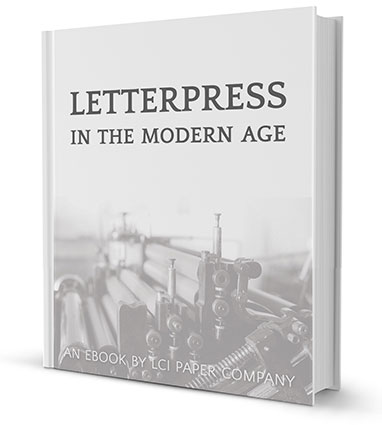 Intrigued about letterpress and want to learn more? Want to know what it takes to run your own letterpress printing studio?
In this eBook you'll find the answers to these questions and so much more:
Why has letterpress printing come back?
What makes letterpress an art?
What is it like to own a letterpress company in the modern age?
Interviews: A day in the life of a letterpress printer - advice from professionals across the U.S.
---
A taste of what's inside...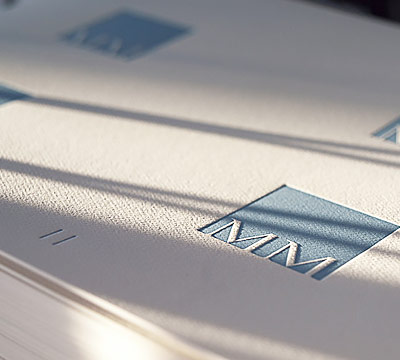 I think what people mean when they say letterpress is an art, is that at every stage in the production process a choice needs to be made that will inform the finished product. There are so many variables, and each one a controlling factor.
To get pleasing, predictable results, one has to be working and thinking and predicting outcomes all the time. Yeah, that's art.
-
Elias Roustom, EM Letterpress
---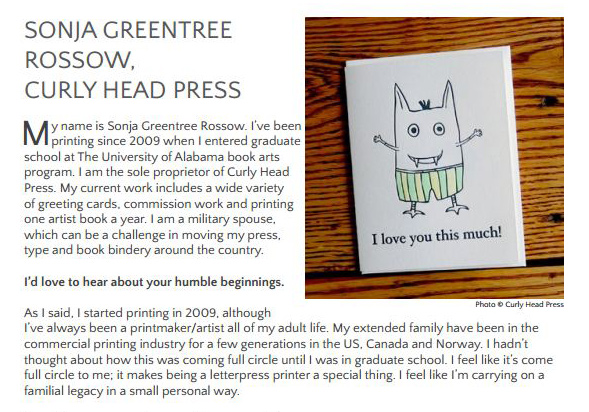 An excerpt from the eBook: the beginning of our interview with Sonja Greentree Rossow of Curly Head Press.
---
Letterpress is tangible. In a world that is generally flat and digital, it's un-editable, real and has value. While the process that goes into making it is largely unknown, the results are unlike anything people today are used to.
-
Marc Wilczak, SweetWater Letterpress
---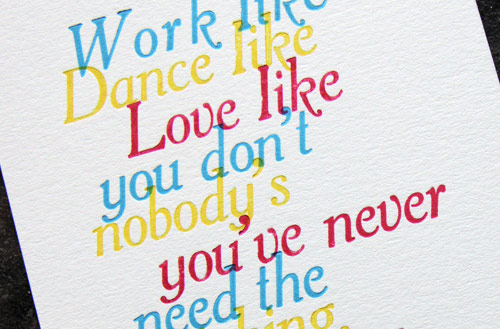 It is a strange mixture of modern technology and antiquity. I work on the computer a lot to produce my clients' images into acceptable letterpress forms. Then, I spend a few hours a day putting ink on paper, cranking sheet after sheet around the cylinder of my printing press.
The biggest learning curve has been becoming a small business owner. Because I was trained as a visual artist, I had no idea about good business practice or establishing the bottom line. I had a sister location in St. Pete, Florida, run by my good friend Bridget Elmer. We both have The Southern Letterpress, and work together to develop workshops, pricing and other logistics. It is amazing to have a partner you can run crises and ideas by!
-
Jessica Peterson, Southern Letterpress