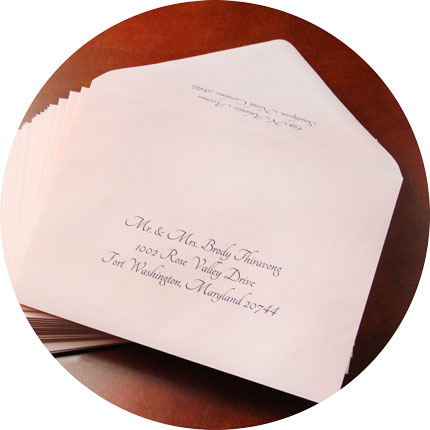 LOVED My Colorful Envelopes!
I ordered my wedding invitations from a different vendor and didn't like the plain white envelopes they came with. A friend recommended LCI to me and I was excited to find so many colors to choose from. I ordered samples and found a pink that matched my invites really well. I ordered them addressed to save time and was so glad I did! They arrived quickly and were perfect for my invites. I got tons of compliments too!
Stephanie H., Connecticut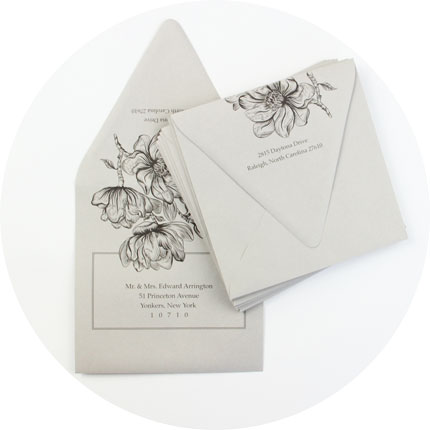 Super Helpful Staff!
I am a graphic designer so I designed my own wedding invitations. I wanted the envelopes to match, so I went through LCI because I was able to use my own fonts and graphics. The print department was super helpful and attentive to detail. They followed my instructions exactly and sent me a proof to make sure everything was just right. The envelopes came back just as I wanted and the printing was beautiful! I'll be using them again for my thank you cards!
Bekah P., California
Beautiful White Print
As a stationer, I order printed envelopes from LCI regularly. Though all of my orders have come back looking great, I have to say envelopes printed in white are my favorite! Something about bright white on dark paper really pops and my clients are always thrilled with the results. I appreciate all the color and finish options LCI offers, as well as the rush print service (for that last minute bride!). Thanks LCI!
Taylor C., Illinois