With so many printing methods out there, why letterpress?
Hear from the Pros – Why Letterpress? When you read our contributors' answers, you'll see for them there was no other option. Then Shop the best letterpress papers online
Letterpress is tangible. In a world that is generally flat and digital, it's un-editable, real and has value. While the process that goes into making it is largely unknown, the results are unlike anything people today are used to.
– Marc Wilczak, SweetWater Letterpress
Yes, this world is very digitally influenced, but there is still something about tactile expression that speaks to a person. A kiss, a hug… those are still very much appreciated. Quality stationery and the feel of letterpress communicate a message written by the designer of the piece. When that piece is touched, they can feel the work that went into that design. The effort required to print it is almost stored in the piece itself. There is pride in knowing that your hands made that.
– James and Jessika Feltz, Jupiter and Juno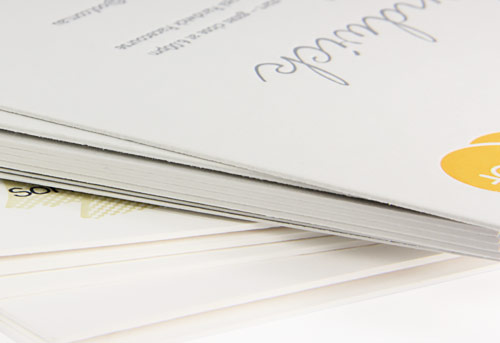 I think the pendulum just swung back towards placing value on the handmade. Lately there seems to be a widespread resurgence of handmade items that are made in small quantities by independent artists. I think the appeal of digital work is that it can be made in large quantities and reach a wide audience at a fast speed, and that's great for certain media and pursuits – but all of that seems impersonal on some level.
For me, there's a much more intimate connection to work that I know was made in a small quantity by one person or a small collaboration.
– Lauren Faulkenberry, Firebrand Press
For more, download a free copy of our letterpress eBook, Letterpress in the Modern Age.