In this video we answer a question from Brittany in New York.
Brittany asked:
Why does vellum paper shrink after being printed through my laser printer?
---
The Answer
To answer your question Brittany, when it comes to the vellum paper it actually has a high moisture content, around 7%, and when it is run through the printer, the high heat inside actually dries out the paper, causing it to shrink.
Pictures Showing Vellum Paper Shrinkage
Left Image: Clear Vellum Paper shrinking length wise & Right Image: Clear Vellum Paper shrinking width wise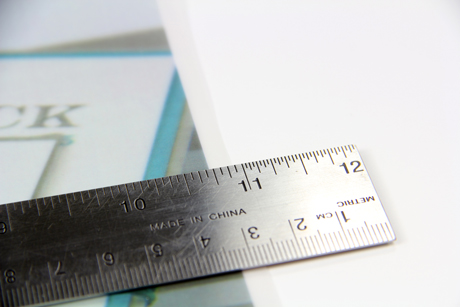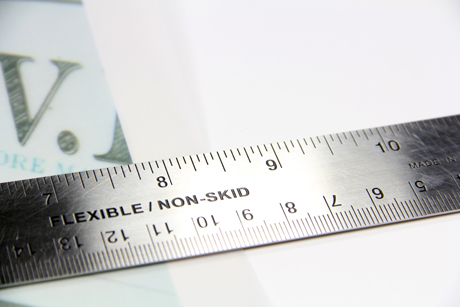 Fix The Issue, Turn Down The Heat
For our in-house tests we used the 48lb clear vellum and a high-end laser printer. We found the paper shrunk a 1/16th of an inch, both length and width. A fix to this issue is to adjust the settings and turn down the heat on the fuser. If you have any more questions, feel free to give us a call.