Printing White Ink on Kraft Paper, Makes for an Image that Pops
Crisp white printing on kraft envelopes is a look we just can't get enough of! In this post, we share some of our favorite white on kraft designs to get your creativity flowing. We tell you which fonts we use so you can recreate them for your big event, or how to order a unique design of your own. Check them out below!
Shop Kraft Envelopes | Learn More about LCI's Envelope Printing Services | Learn More about White Ink Printing
Choose Our Fonts
We offer a variety of fonts for you to address your envelopes with, and feel free to get creative! For example, use all caps or try all lowercase for a different look.
Below, we use fun Lifesavers font in all lowercase. Printing is white, of course, on Grocer Kraft envelopes. (P.S. If you order fully addressed envelopes, return addressing is FREE!)
Below, Tangerine font in all lowercase on Desert Storm.
Playfair Display in all caps for a sophisticated look. Matching invitation and reply envelopes are Grocer Kraft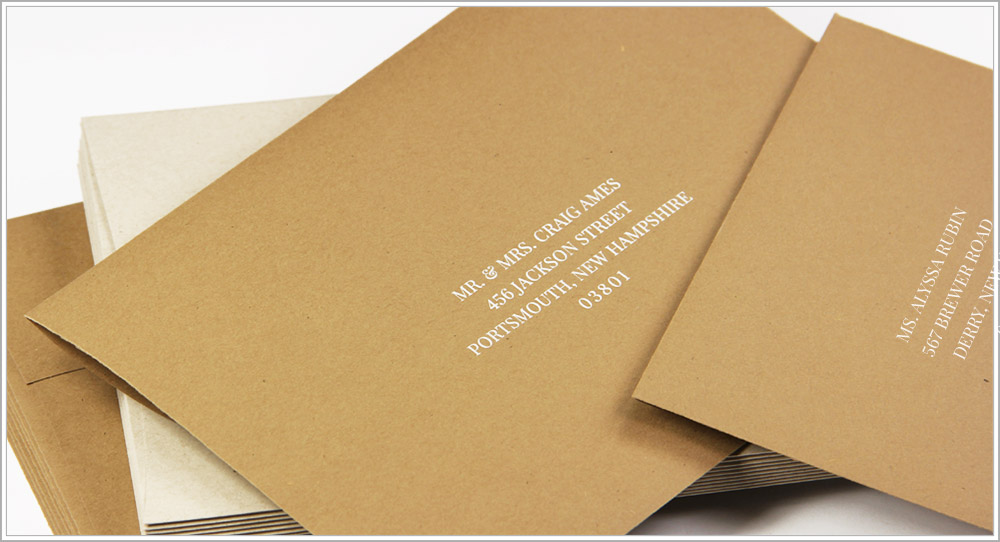 Or Use Your Own Fonts and Artwork for Custom Designs
If you want to submit your own fonts and/or back flap return address design for us to print on your envelopes, no problem! Just select the Custom Graphics & Custom Font option when you place your order, then send them over to us. Instructions on how to do so are on the ordering page.
Here are some of our favorite custom designs.
Here, we used Cagliostro Regular in a custom designed, left justified backflap.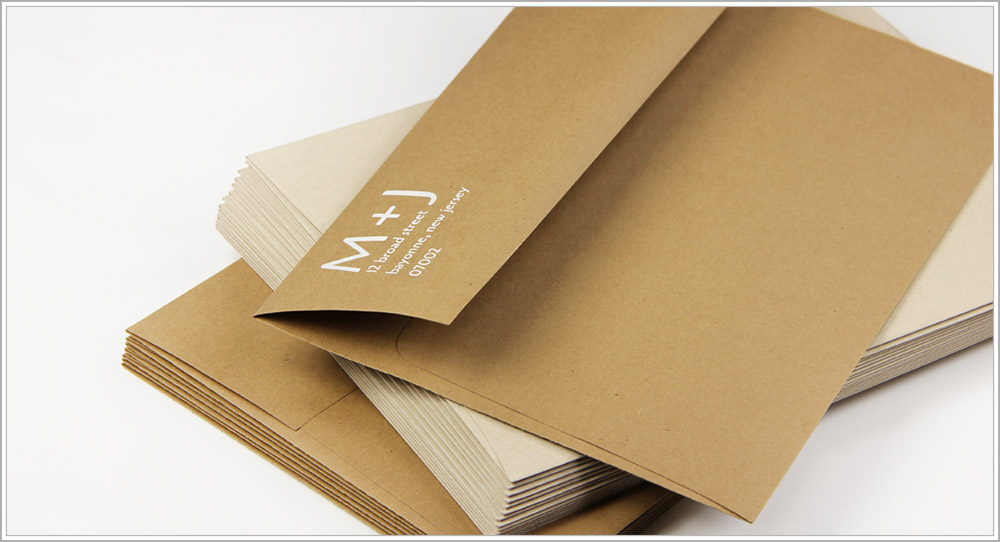 Bickham Script Fancy and Trajan Pro were used to create the return addresses on these reply and invitation envelopes. (Art work must be submitted as a PDF)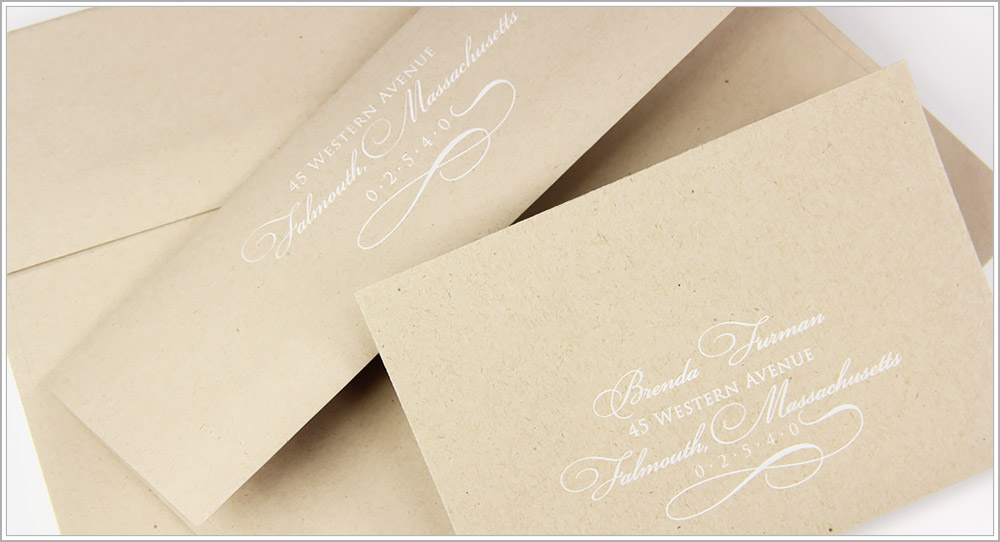 Below, a custom designed backflap was submitted as a PDF, then fonts Asphrodite Slim Pro (script names) and Adobe Caslon (small caps – address) were used for the addresses.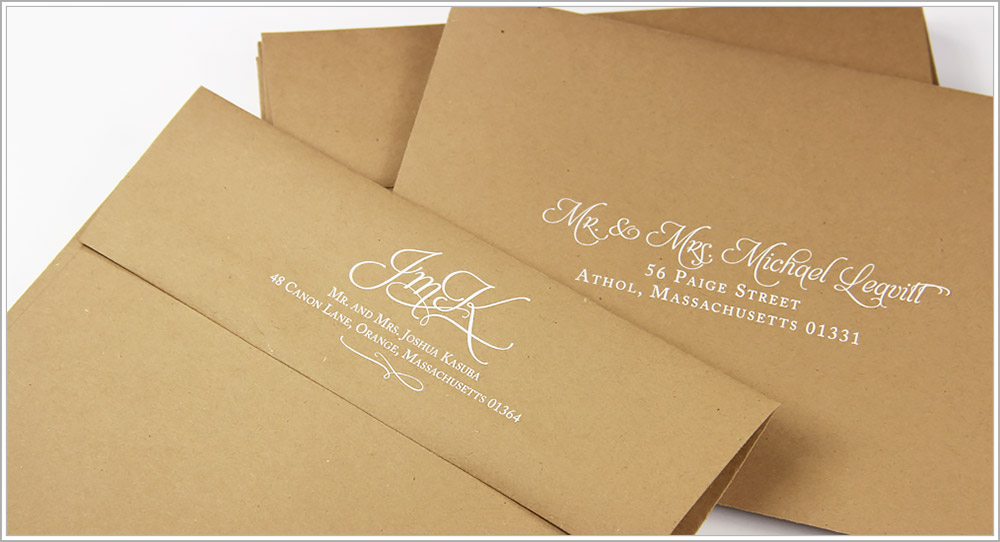 Finally, Learning Curve (letters) and Open Sans (all caps – address) were typed atop a circle, saved as a PDF, and printed on these Grocer Kraft Envelope back flaps.