Green Ombré Seating Chart – Make Your Own, Make a Statement
Green is a hot wedding this color fall! Inspired by this and our four best selling shades of green, we made the green ombre seating chart show below. Learn more about our four top shades of green, this seating chart and how to make itin this post.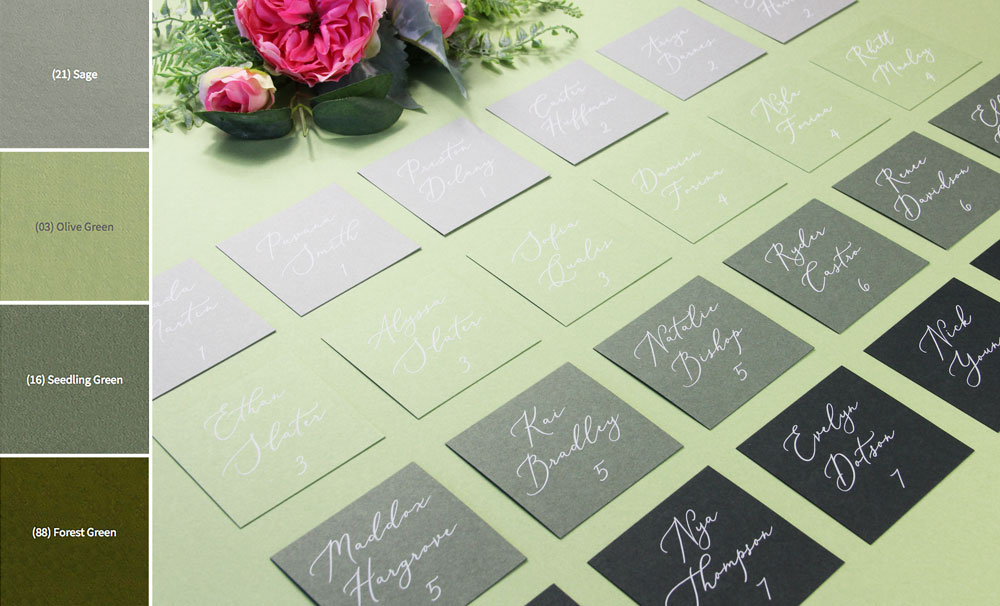 What's a Seating Chart?
A wedding seating chart is a modern and stylish alternative to arranging dozens of folding guest place cards on a table. A seating chart is a single board or panel containing all of your guests names and table numbers. Here, we printed and adhered several flat place cards to one board or chart, but some seating charts consist of a single handwritten or printed sheet.
What Does Ombre Mean?
Ombre means "shading" in French. It is a fashion term referring to a gradient, or similar shades gradually transitioning from light to dark
What's Ombre Seating Chart
An ombre seating chart is a seating chart in which the place card colors used transition from light to dark (like the four shades of green here).
---
The Greens! Sage, Olive, Seedling and Forest
From light to dark, the shades of green used in this seating chart are Sage, Olive, Seedling and Forest. All are available in a matte finish and in paper, envelopes, cards and more.
Shop All 48 Matt Cardstock Colors
---
Why a Calligraphy Font?
As hand lettering is very popular these days, we mimicked that look for this seating chart by digitally printing in white ink using a calligraphy font. (Unfortunately we do not have a calligrapher on hand, though we wish we did!)
The font we used is called White Garden. Though this font must be purchased, many free calligraphy fonts are available for download. Sites such a Font Squirrel, Dafont and Google Fonts have dozens to choose from.
Why 3 x 3 Square Place Cards?
Why 3 x 3 cards you ask? They're not too big, not too small, and you can economically fit six cards to an 8 1/2 x 11 sheet. We also felt it looked unique and modern, but this look can be created with any shape and size.
---
How to Make Your Own Seating Chart: The Materials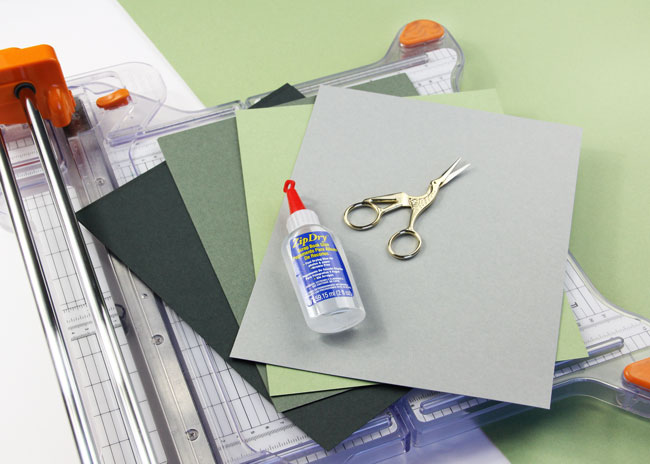 ---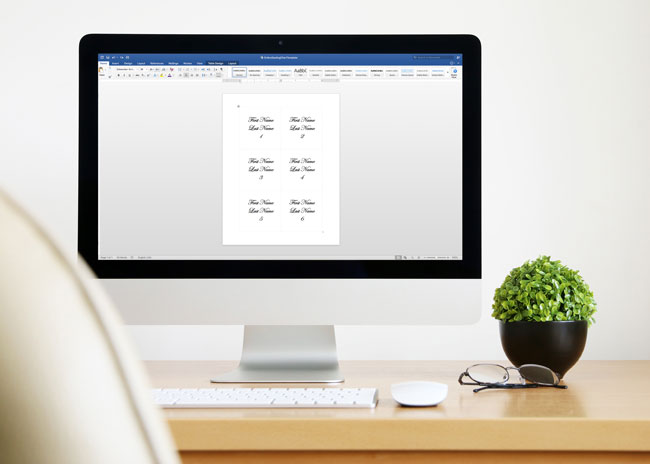 Instructions
Step 1: Download Template
Download the template folder and customize by entering guest names and table numbers in your choice of font and color.
The folder contains a Microsoft Word template and an Adobe inDesign template.
Download Seating Chart Template
Font shown is White Garden
---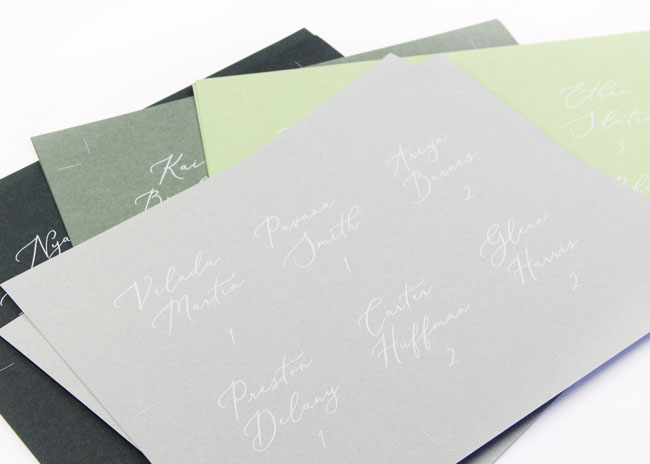 Step 2: Print
Next, print on your choice of color(s).
To determine how many sheets of paper you will need, divide your number of guests by 6 (6 Place Cards per 8½ x 11″ Sheet).
---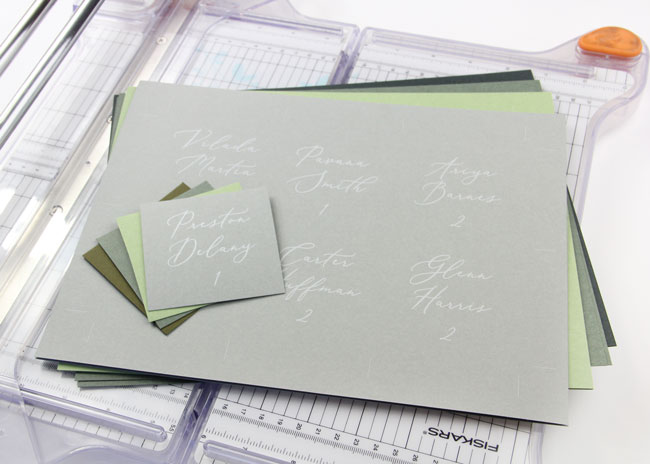 Step 3: Cut
Cut cards to 3×3 inches using your preferred paper trimmer.
---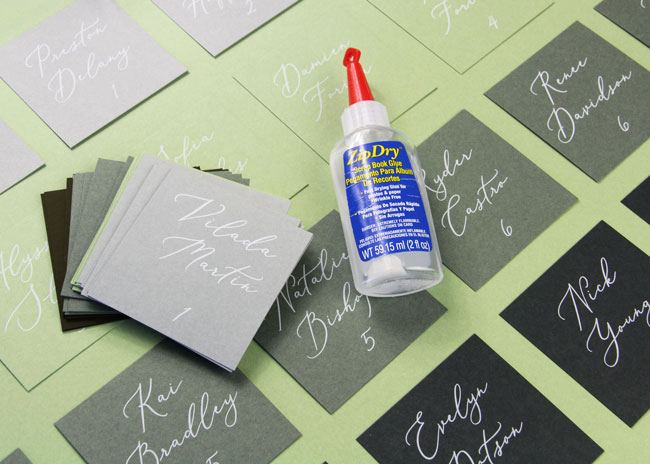 Step 4: Glue
Now it's time to glue the place cards onto the foam board.
---
How to Order Printed in White
Don't want to stress over printing & cutting your own place cards? We can do it for you! Please get in touch with us for a quote and to place an order.
About White Printing
For a sharp and unique look, we offer white printing on invitation cards, envelopes, place cards, bands and more. Supply your own custom design to be printed on your choice of hundreds of colorful papers and envelopes.
Printed orders ship in 5 days or less.