Who says pockets are reserved for invitations? In this post, we show you how to use our bi-fold posh pockets in an offbeat wedding program design.
Shown here, we glued a folding program to the panel on the left and use the pocket for a "throw me" card and bag of confetti. Not into confetti or your venue prohibiting it? The pocket also works for flower petals, sparklers, tissues, etc. Since this design is fully customizable, the choice is yours.
Below, we direct you to the materials you need, provide free print templates, and of course show you how to put it all together.
Materials
1. Download Templates
Begin by downloading the program templates folder below.
Download Pocket Program Templates Folder
There are three Microsoft Word templates in standard font* in the folder:
Program Front (sized 6.875 x 10.125 inches)
Program Inside (6.875 x 10.125 inches)
"Throw Me" Card (4.875 x 6.875 inches)
2. Edit Templates
Using Microsoft Word, edit the templates by replacing the sample information with your own and changing colors and fonts to taste.
*Fonts in sample piece are Wolf in the City (script) and Avenir Book, free for download and personal use (Google them!).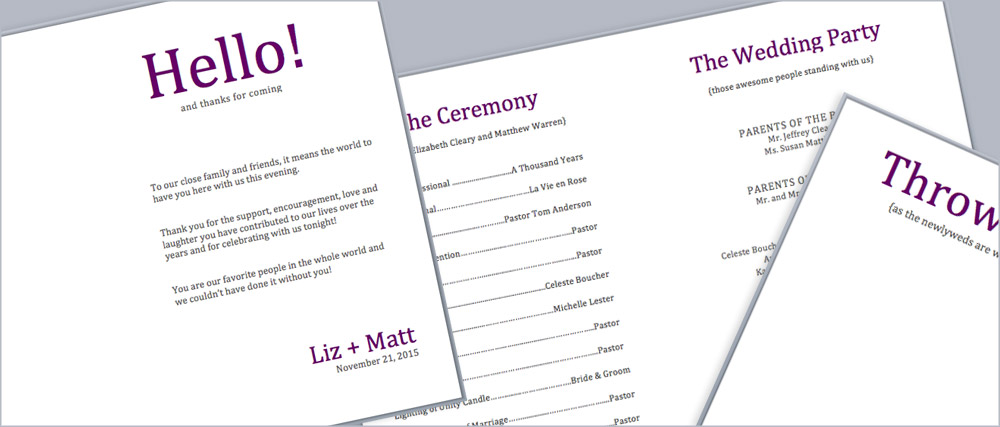 3. Print
Once your program and card documents are good to go, print.
Need help with this step? Check out Tips: Printing Custom Sized Paper and Card Stock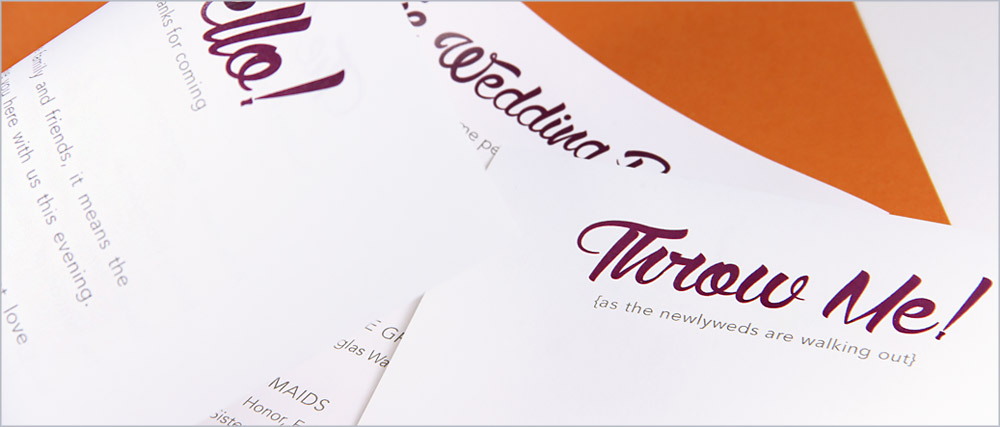 4. Glue Program Insert Sheet to Pocket Panel
Fold your printed program paper in half (it's easy because it is text weight) and glue the blank side to the panel on the left side of the pocket.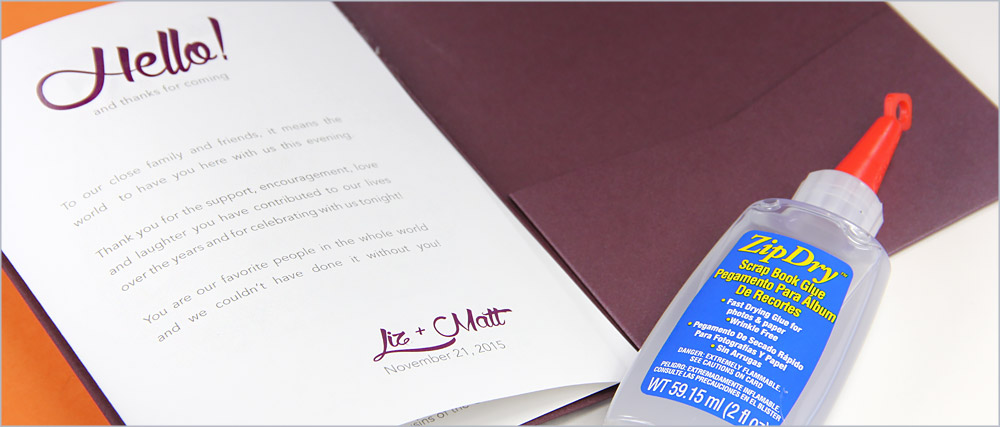 5. Attach Confetti to "Throw Me" Card
Attach your confetti (petal, tissue, sparkler) bag to the "throw me" card in the blank space in the middle. This step is open to your creativity and the object you are attaching. You may choose to use glue, tape, ribbon or string – whatever you'd like so long as guests can rip it off and throw it.
Since we only created a handful of pockets for example sake, we made our confetti in house using text paper and a hole punch. Confetti was placed in a clear bag and adhered with a dab of glue.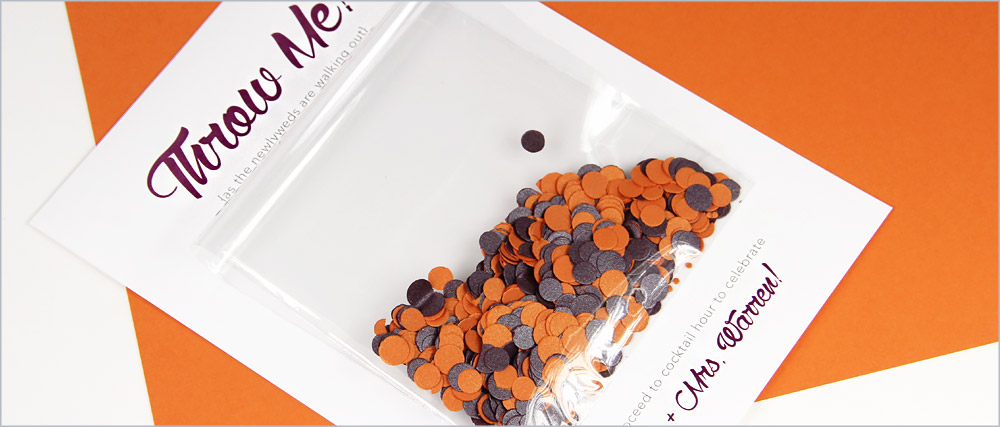 6. Place "Throw Me" Card in Pocket
Finally, place the card in the pocket, and you're done!
Front of the Pocket Look Plain?
If the front of the pocket looks a little plain to you after closing, try decorating it with a band, ribbon or twine. It dresses it up and keeps it closed.