Colored Vellum Paper – Exquisitely crafted vellum in a variety of colors.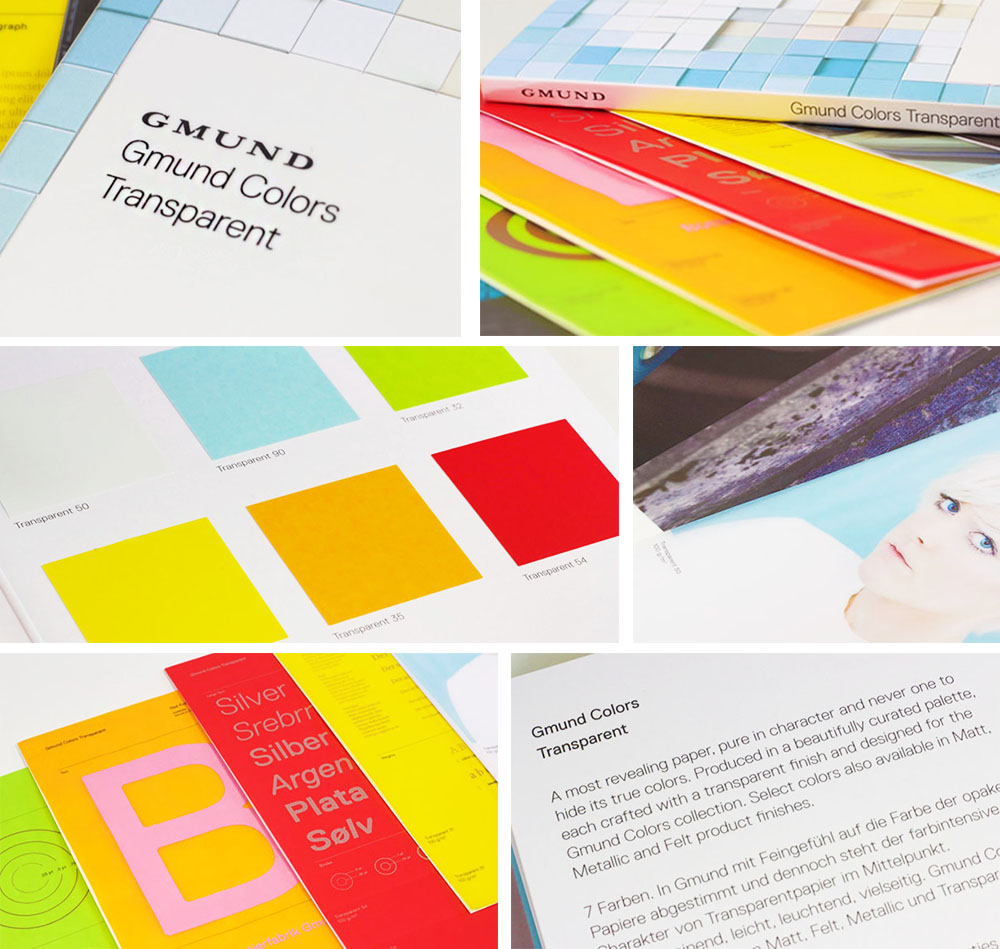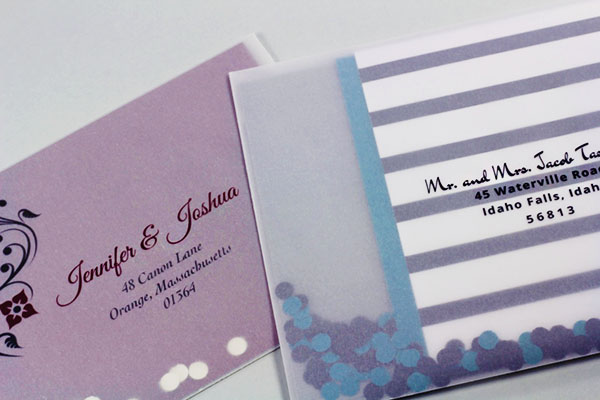 Vellum Envelopes add an instant wow factor to any invitation, save the date, or thank you card. Paired with a bold and colorful card,as shown here, it will undoubtedly entice any perspective guest. Envelopes are sold blank or printed.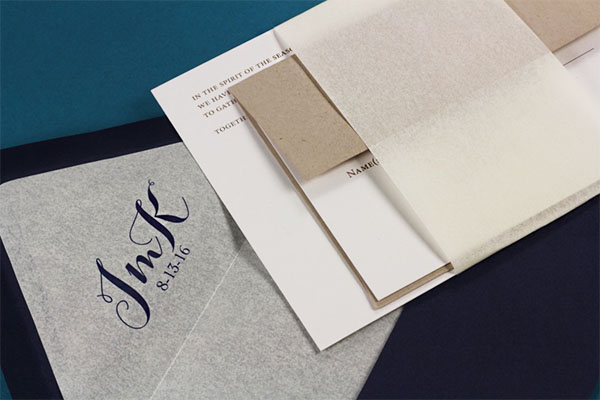 European Parchment Paper boosts an average invitation to a new level. As shown here, it works great as a band or envelope liner and comes in White or Ivory.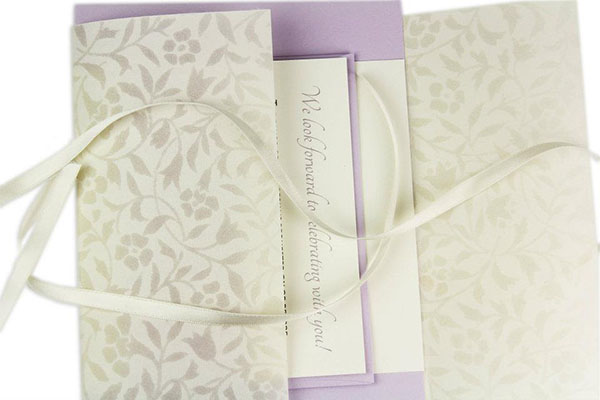 If you're looking to add an exotic touch to your project, look no further than Japanese Sukashi Vellum. Always an elegant choice for a wedding invitation or card. Available in Cream, Pink, and White.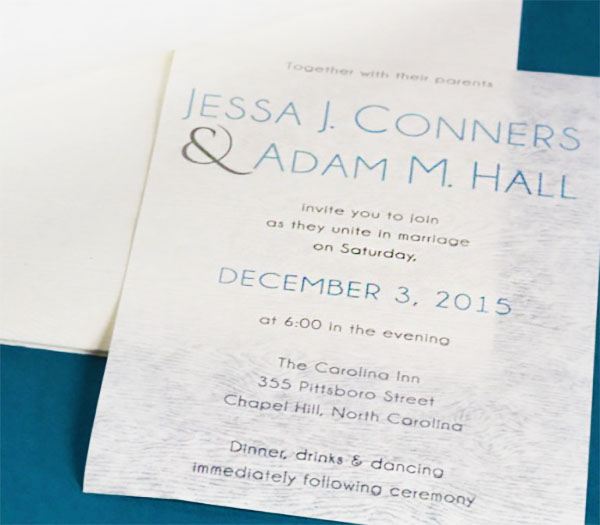 Our first wood grain translucent sheet, Frozen Limba makes for a memorable accent to any program insert or invitation overlay.
With 7 colors to choose from, Gmund Colors Transparent is a versatile sheet that will please in any form. Featured from left to right are Black, Red, Clear, and Blue as invitation and save the date overlays.