Gmund Urban. You Just Have to See (and Touch) This.
Brilliantly designed, rich in style and texture, Gmund Urban is a must-see, must- touch collection. Take a look, see for yourself.

(Left to right — Brasilia Black, Cement Black, Brasilia Grey, Cement Grey, Brasilia Dust, Cement Dust, Brasilia Powder, Cement Powder)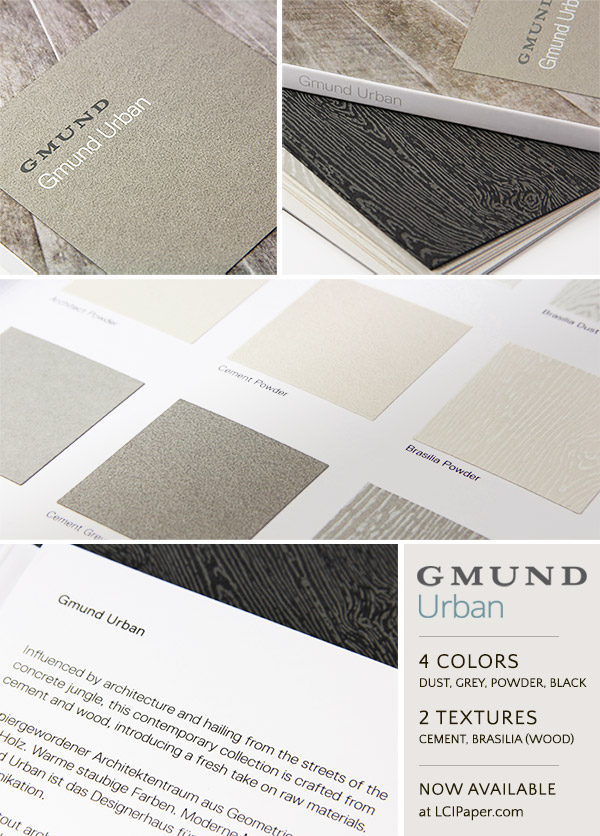 Four Contemporary Colors
Dust – A very light gray
Grey – A medium grey
Powder – Cream with just a subtle pink undertone
Black – A deep, classic black
Two Fantastic Finishes
Cement – Looks, feels, and is even made with the real thing
Brasilia – A dual-color wood grain, each sheet encompassing its own unique character
Pretty sharp, huh? See some printed pieces below. From offset to embossing, when it comes to Urban, it all just works.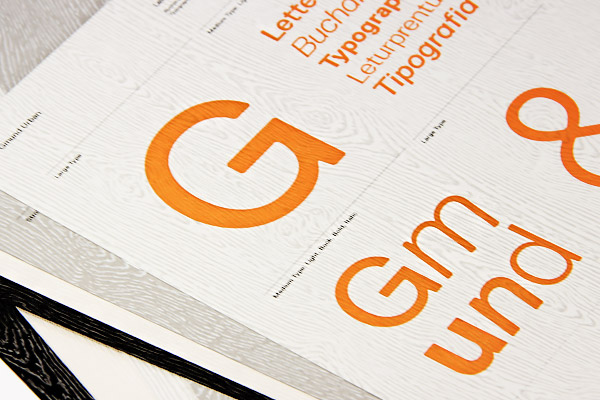 Letterpress on Brasilia Dust
Bold color meets bold texture on this letterpressed Brasilia Dust sample.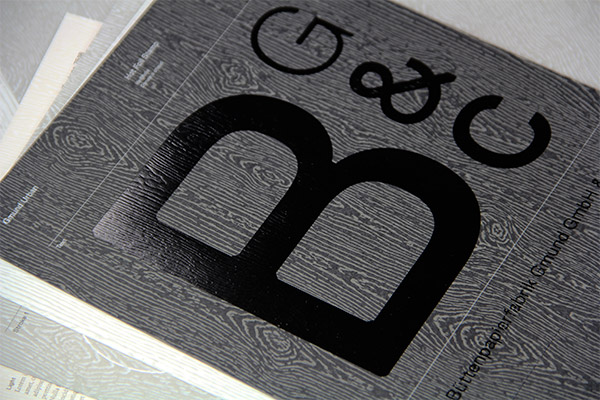 Foil Stamping on Brasilia Black
Black on black has never looked more chic.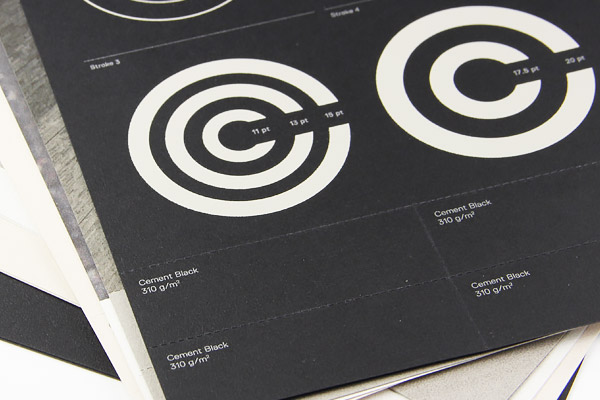 Silk Screen on Cement Black
Silver silk screen on rich black is nothing less than striking.
Offset on Cement Dust
This saturated, crystal clear photo was printed offset on Cement Dust, a prime example.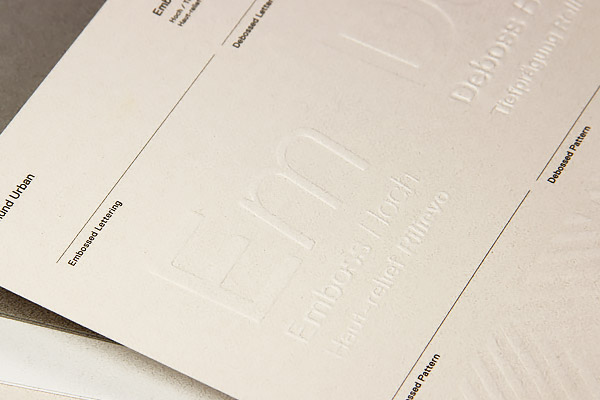 Embossing on Cement Powder
Embossing on Cement Powder. Clean, simple, beautiful.