The chart below lists the general, traditional guidelines for formally addressing envelopes for each of your wedding guests.


Download full envelope addressing guideline chart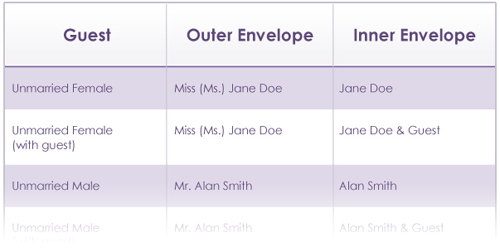 Note: The guidelines listed in this chart target the most common circumstances, and are merely suggestions of etiquette, not rules set in stone. When addressing envelopes, it is important to address guests as you see fit, and in a manner you are comfortable with.