Questions about Wood Grain? We Have Answers.
Below, we answer the top five questions we receive about wood grain paper and envelopes.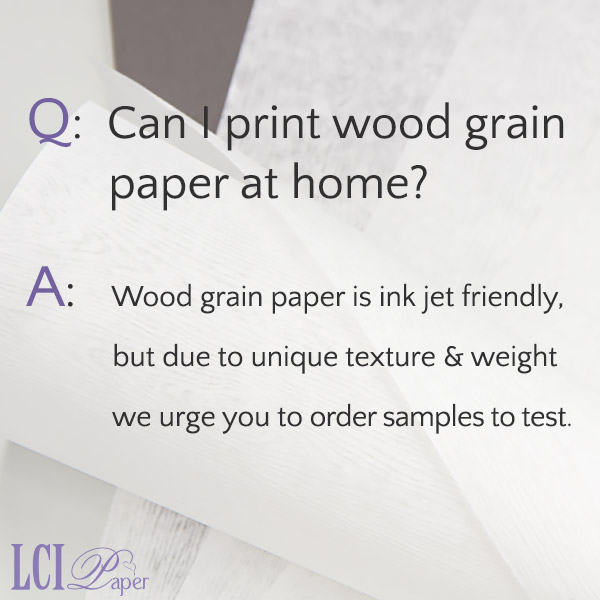 1. Can I print wood grain at home?
Wood grain paper and envelopes are ink jet compatible, but can not be printed with a laser as toner can not get into the deep grooves of its texture.
However, due to wood grain's unique finish and the heavy weight of wood grain card stock, we recommend ordering samples to test in your home printer prior to purchase.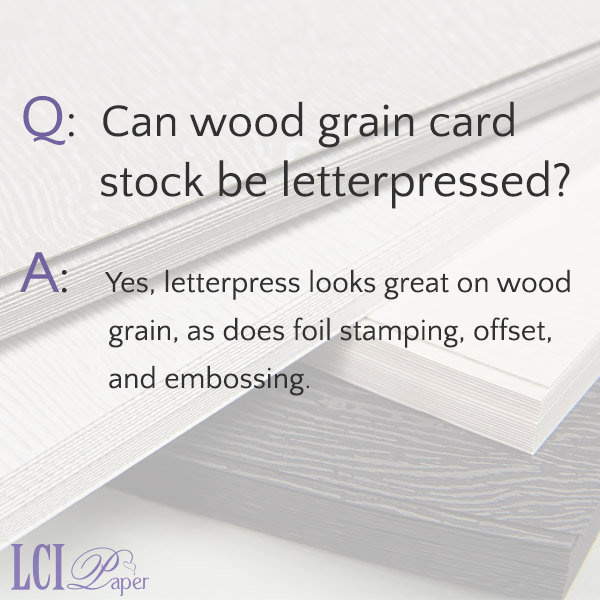 2. Can wood grain card stock be letter pressed?
Absolutely! Wood grain looks awesome letter pressed, as well as printed with other conventional methods like embossing, foil stamping, and offset printing.
3. Can I use wood grain paper if I do not print on it?
If your home printing equipment doesn't work with wood grain and you can't quite stomach the price of a conventional method, by all means, use it blank! The most common way to do this is to create a layered look, adhering a printed top layer to textured wood grain. You can also use wood grain text paper as an accent piece – an envelope liner, an invitation band, etc.
You might also try laser printing the smooth side of wood grain, which works for folded designs such as programs.
4. Is wood grain textured on both sides?
Wood grain card stock is embossed with texture on one side only. For more information, please view the following video:
Is wood grain paper embossed on both sides?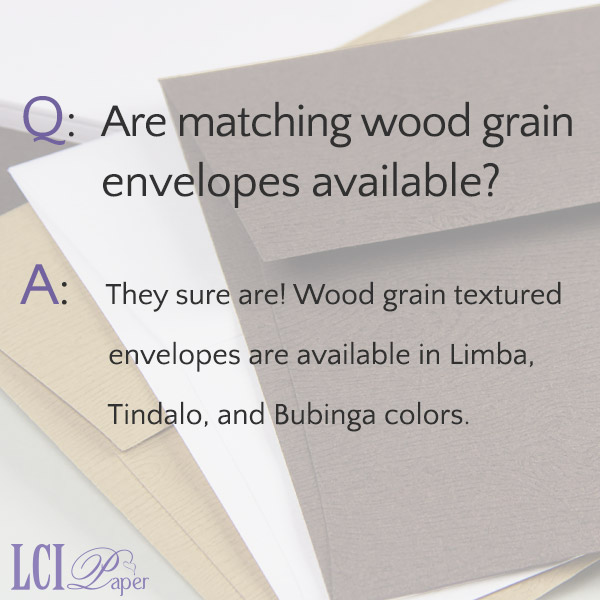 5. Are wood grain envelopes available?
Wood grain textured envelopes are available in Limba, Tindalo, and Bubinga. Smooth matte Gmund Color System envelopes are offered for all wood grains.