Time to Start Thinking Holiday…
It's time to start thinking about mailing those holiday cards. Below we list five customer favorite holiday envelopes. Take a look, get inspired, place an order and beat the holiday rush!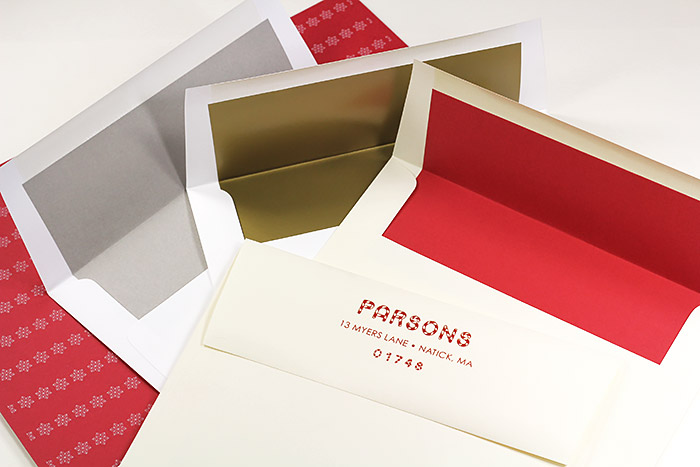 Classic white or ecru with a colorful liner on the inside, square flap lined envelopes are very popular around the holidays.
Made of heavy 70lb text paper, they not only look great, they feel great too.
Red, silver and gold liners are most popular around the holidays, but with a little creativity, any one of them could work!
The same premium lined envelopes as above but with a shimmering metallic lining, it's no wonder these fly off the shelves from October to December.
Pair with matching metallic cards and papers for stunning holiday cards.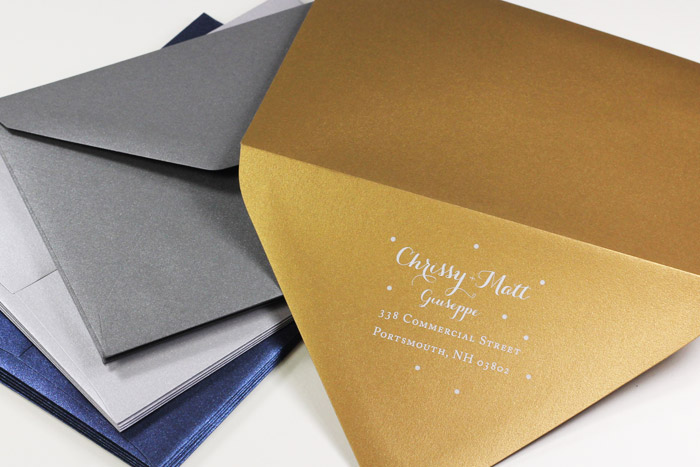 For stand out, impression making holiday envelopes, look no further than our collection of metallic envelopes.
Nothing says holidays like shimmer and shine, silver and gold (though we have lots of other colors too)!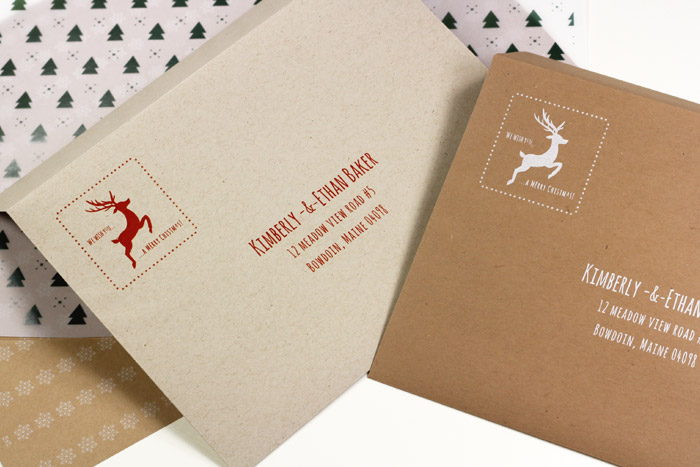 With their natural look and feel, kraft envelopes are a great complement to handmade holiday cards and are gaining popularity each year.
Choose from four shades, two flap styles, and several sizes for your cards this year.
Quite simply, you can't go wrong with classic red and green around the holidays.