The Stardream collection – a shimmering, lustrous line of metallic papers made in Italy, but loved around the world. And what's not to love? That subtle sparkle, that slight iridescence, that captivating color palette – even its name alludes to its glamor and splendor.
At LCI, we love Stardream too, and we offer it in eighteen colors, two weights, and in a full line of popular sizes and envelopes. Below, we display our collection. Take a look, you'll see what we mean.
---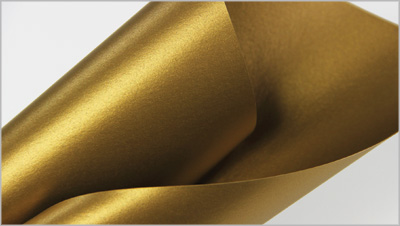 Oh so appropriately named, Antique Gold is an old, rustic shade of gold reminiscent of tarnished golden jewelry. Just like a cherished antique, this paper is more brownish gold than yellow, yet thanks to the mica flecks embedded in its coating, this sheet is anything but dull! With every movement, you'll catch a dazzling golden hue and a subtle iridescence that makes for one seriously stunning sheet.
---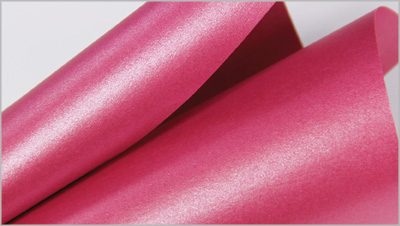 Just like the bright pink azaleas you'll find blooming in the garden, Stardream's Azalea is a super saturated shade of fuchsia that can't help but catch your eye. Combined with a shimmery silver sheen, this paper is best described as bold, fun, and yes, quite girly.
---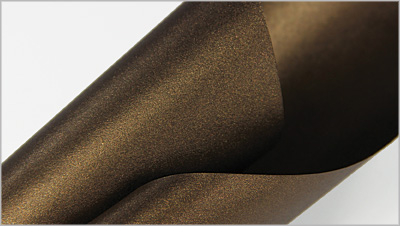 At first glace, Bronze is nice, classic chocolatey brown color – but this is Stardream folks! Pick that paper up, move it around, and discover the sparkly, golden luminescence that gives Bronze its name! Though it may be darker than your average sun tan or bronzer cosmetic (whichever reference you prefer), it's a lovely, warm, "bronzed" shade of brown, and it's fantastic when grazed by the light!
---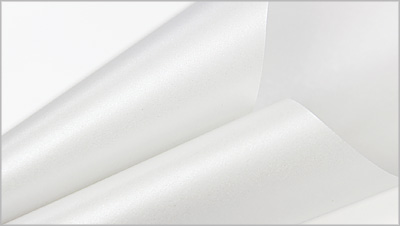 Stardream Crystal is a clean, bright, sparkling shade of white – no discernible hues of color, "crystal clear," plain and simple!
---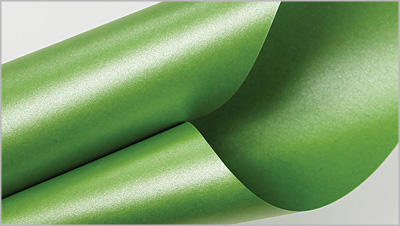 Similar to the fairway in the game of golf, Stardream Fairway is a bright, enticing shade of green. With yellow undertones and that shimmery Stardream coating, Fairway could justifiably be described as anything from a subtle lime to a classic grass green, depending on the light.
---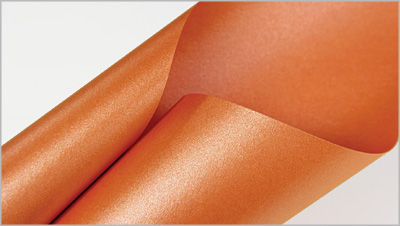 You guessed it – Flame is a metallic orange, and a lovely metallic orange it is! With its soft Stardream sheen and understated, lightly saturated shade of orange, Flame color is funky and fun without crossing the line into oppressive (for those of you who might not be keen on orange).
---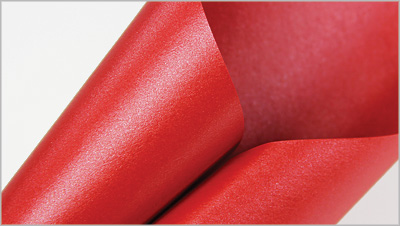 The name for this red metallic stems from Jupiter's Great Red Spot (if you remember that one from grade school). If you don't, nonetheless, Jupiter is best described as a classic, primary shade of red. One of the more "sparkly" members of the Stardream family, mica is very prominent in this sheet, which is appropriate for such a cosmic name.
---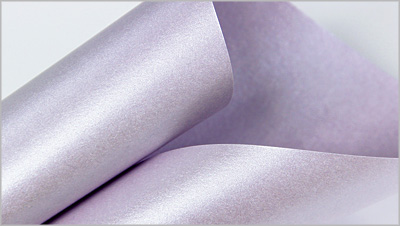 Like the gem it is named after, Kunzite is a light, muted shade of lilac. Though this paper is unmistakably purple, when placed next to deeper, more prominent shades of purple, Kunzite can appear to be almost silver or white, especially when reflecting lights around it.
---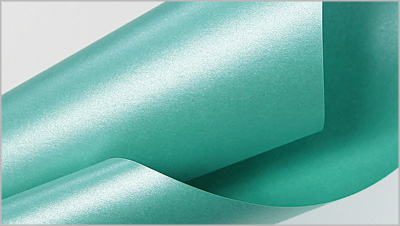 Just like the body of water that comes to mind when you hear the word, Lagoon is a tropical blue/green color that brings sea breezes and sunshine to mind.
---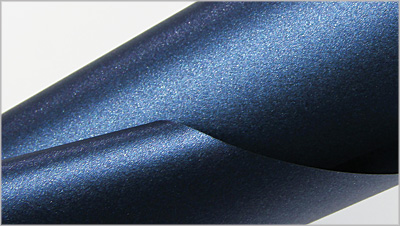 Lapis Lazuli: an LCI staff favorite, a customer favorite, and it's easy to see why! Stardream's Lapis is an intensely saturated navy, a color that makes a slew of mica really pop! With each movement, its color may range anywhere from deep navy to a sapphire-like blue, each shade complemented by a striking sparkle, of course.
---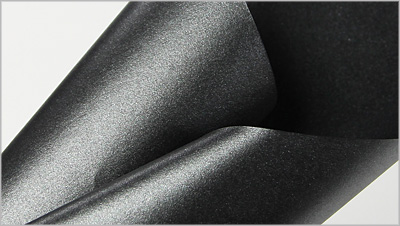 Some say it's black metallic, some say it's charcoal metallic, we say it's both! After all, like all members of the Stardream family, Onyx is iridescent and darker in some lights, lighter in others.
---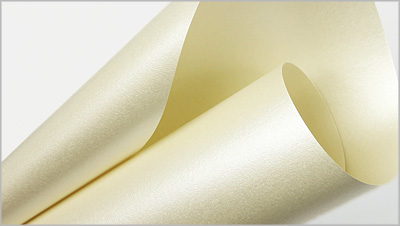 With a yellow undertone, Opal is a metallic cream, or a metallic ivory, if you prefer. It's warm, it's neutral, and if it wasn't covered in a modern-day sheen, we'd dare call it timeless.
---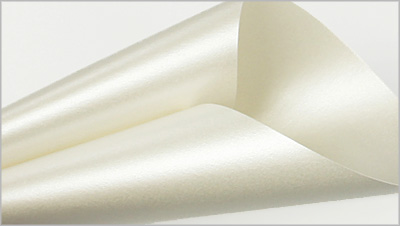 Remember Crystal from the beginning? Remember Opal from above? Well the color of Quartz falls smack in the middle of the two. With subdued yellow undertones, Quartz is not quite a metallic white, not quite a metallic cream/ivory, it's just Quartz, and it's quite nice!
---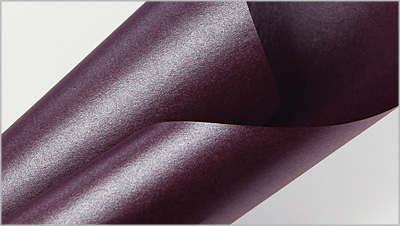 Don't be fooled, Ruby is not a red, but instead a purple! More specifically, it can be described as a plum, eggplant, or any other reddish purple color name you can think of. Perhaps the reddish tint in Ruby is where that deceiving name comes from. . .
---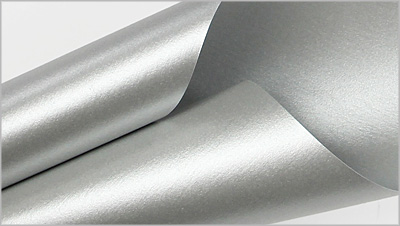 The name says it all here. Stardream Silver is a classic metallic silver. We need not say more about this color.
---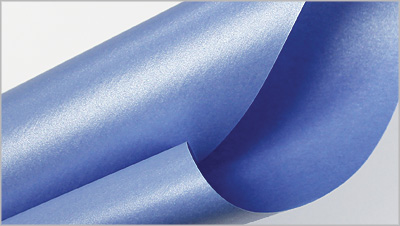 Since a vista refers to a pleasant, open air/open sky view, we feel this name is more than appropriate for this metallic blue paper. Though it is more of a desaturated cornflower blue than a "sky" blue, it is certainly a pleasant vista-like shade of blue.
---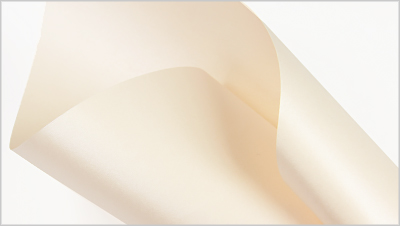 Stardream Coral is a soft, light peach colored sheet that is often compared to a blush, champagne, or light flesh tone.
---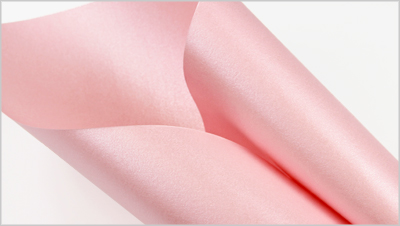 Very feminine, Rose Quartz is a metallic pastel pink. Think cotton candy, carnations, Barbie… you get the picture!