DIY Save the Date Invitation Design With a Calendar Sticker
Pictured above, these simple save the dates are a combination of pre-cut slim cards, pre-cut vellum overlays, a removable calendar sticker, and twine to hold it all together. No refrigerator magnets necessary, guests can just remove the sticker from the card and stick it to their calendar to remember your date.
Below, find all you need to customize these save the dates for your event – print templates, materials list, and step by step instructions. Just choose papers compatible with your home printer and event color scheme, customize, print, and assemble. Let's get started.
---
Here's What You'll Need:
1. Download The Free Print Templates
Start by downloading the card and vellum print templates below. Templates are in Microsoft Word format, in a standard font, and sized to the dimensions of the pre-cut vellum and cards you will order.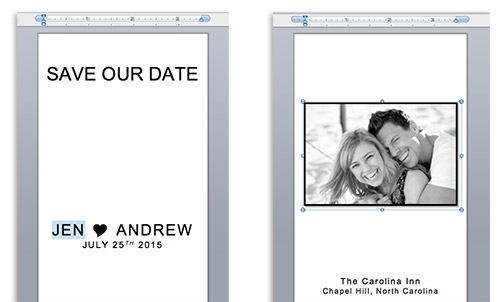 2. Customize Templates With Your Own Information
Next, customize vellum and card templates by changing the information, fonts, colors, and photo. Depending on the font(s) and photos you choose, you may have to play with the position of the text on the vellum overlay.
Please view the following for information on working with photos in Word:
How to Add Graphics & Photos to Invitations in Word
Font used in example piece is Champagne & Limousines.
3. Print Vellum & Card
After customizing your print templates, print using your home printer.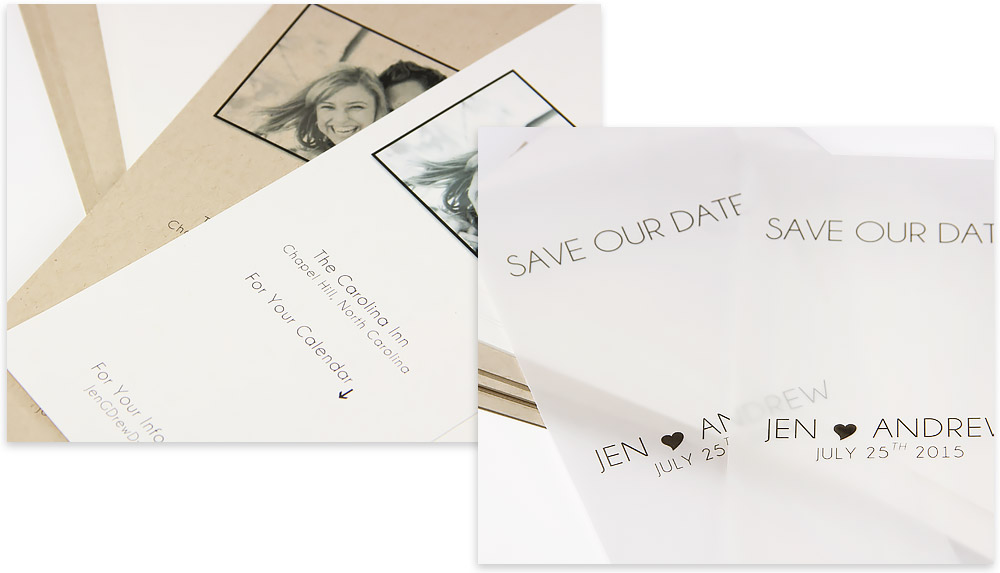 4. Adhere Calendar Sticker to Card
Adhere your calendar sticker to your card using glue or double sided tape. Be sure to leave the sticker backing attached so that guests can peel it from the backing and stick it to their calendars.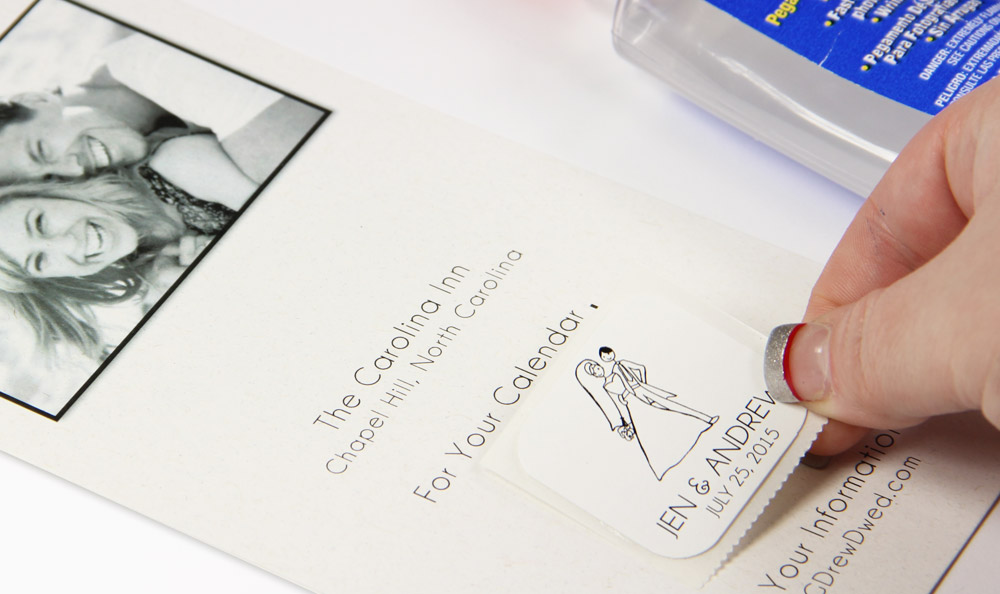 5. Punch Holes Through Vellum & Card
Lay the vellum on top of the card and punch one or two holes through the two layers.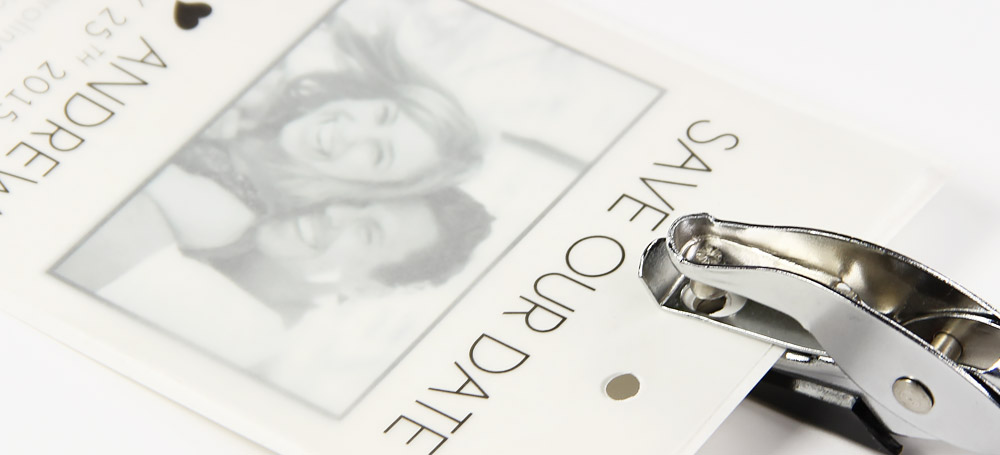 6. Tie Together with Ribbon or Twine
Run twine, string, or ribbon through the holes and tie into a decorative knot or bow to secure the layers.