Sit back, watch, and enjoy as world-renowned Stardream metallic specialty paper and all of its distinctive characteristics are discussed. See shimmering Stardream in action as you learn about its unique pearlescent finish, environmentally friendly attributes, vibrant color palette, endless variety of creative uses, and more!
Please enable JavaScript to see the video

Stardream Paper – Add an Astral Effect to your Creative Design.
Stardream paper is an iridescent, pearlescent paper with a distinctive dual sided metallic finish – a finish so distinct that it has never been duplicated on any other paper in the world! With its shimmering mica infused coating, Stardream is specifically designed for those wishing to add an "astral effect" to their work.
Available in cover and text weights and in a myriad of vibrant colors, Stardream is ideal for creating one-of-a-kind whimsical, elegant, and professional designs alike.
Have to Have It?
. . . Shop Shimmering Stardream Now!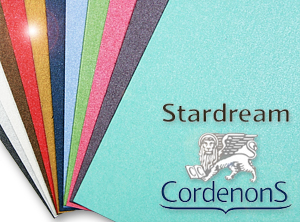 Stardream Paper – Create Something Amazing With Other Stardream Products
Stardream Envelopes – Impress the Mail Carrier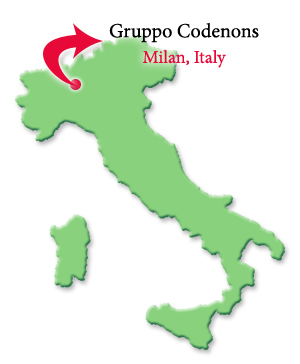 Manufactured in Italy by Gruppo Cordenons
Stardream paper is manufactured in Italy by world renowned fine paper mill Gruppo Cordenons. Headquartered in Milan, Italy, Gruppo Cordenons is a fourth generation family paper mill that has been manufacturing premium paper since 1630. With an impressive environmental charter, you can be sure that paper from Gruppo Cordenons is as beautiful as it is eco-friendly.
About Gruppo Cordenons Fine Paper Mill
Stardream Attributes – More Than Just a Pretty Paper
Rich in appearance, quality, and longevity, Stardream paper features the following attributes:
Elemental chlorine free
Heavy metal free
Acid free, pH neutral, fade resistant
Archival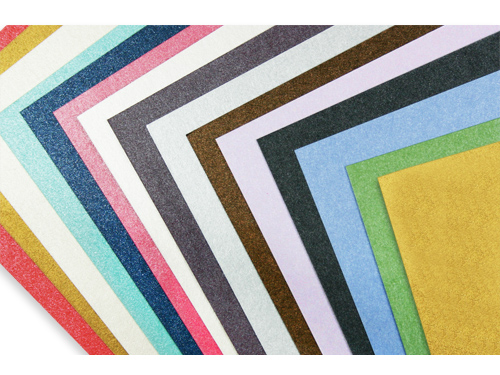 Gruppo Cordenons manufactures Stardream in 32 vibrant and shimmering colors. LCI currently offers 17 of these colors, and the list is growing.
Available in Text & Cover Weights
Stardream paper is available in 105 lb (285g) cover & 81 lb (120g) text weights.
Pre-Cut Papers – Large & Small
Stardream papers are offered in an extensive range of convenient pre-cut sizes. From 2 x 3 1/2 inch cards all the way to 13 x 20 inch sheets and everything in between we've got you covered.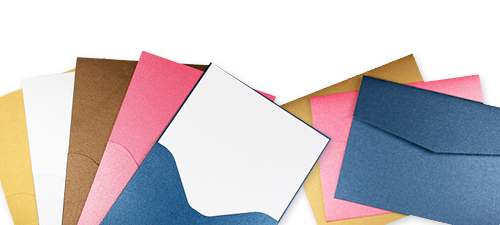 Trendy Invitation Pockets & Wraps
For the contemporary invitation designer seeking chic, modern style, LCI also offers a variety of stylish Stardream invitation pockets and wraps. Start your next event with our colorful selection of invitation pocket envelopes, gatefolds, pochettes – each featuring Stardream's stunning dual-sided metallic finish!
Don't Forget the Envelopes!
LCI offers a full line of Stardream metallic envelopes; the perfect complement to your creative project.
Choose from smaller packages of fifty, or more economical bulk packs, depending on your needs.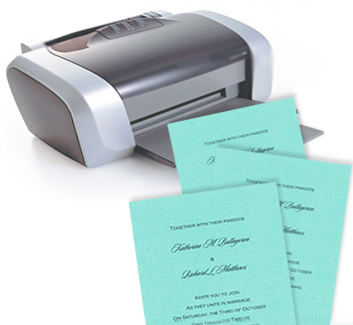 Home Printing on Stardream Paper
Due to the unique nature of its metallic finish, Stardream paper is recommended for laser printers only, though some have had success printing Stardream with an ink jet printer. Watch the following video for more detailed information on printing on metallic Stardream paper at home.
Video: Printing on Stardream: Laser or Ink Jet?
Stardream may also be printed with conventional methods such as offset, letterpress, thermography, foil stamping, and embossing.
Price Point

Distinctive in finish, high in quality, and manufactured in a world renowned, eco-conscious Italian paper mill, Stardream is a premium line of paper. Encompassing all of these positive attributes, Stardream is priced slightly higher than the mid-grade range, issued a price point of 3.5 out of 5.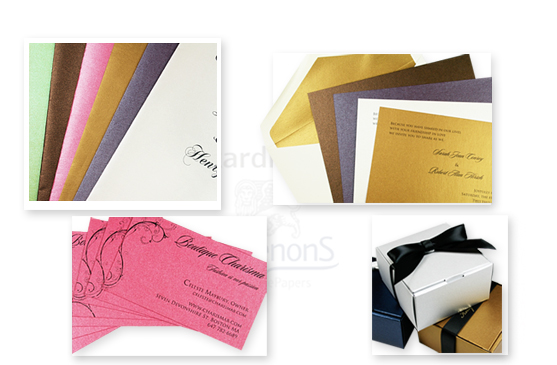 Create with Stardream & Impress
With such a diverse range of Stardream products to choose from, the designs you create are limited only to your imagination.
Stardream is great for creating:
Invitations for all occasions
Professional & promotional presentations
Greeting cards and stationery
DIY place cards
Formal event programs
Unique gift wrap and package designs
Favor and gift boxes
Comparable Brands
Aspire Petallics Metallic Specialty Paper
If you are looking for a line similar to Stardream but in a more pastel color palette, look no further than Aspire Petallics paper. Petallics is similar to Stardream in the following ways:
Dual sided metallic finish, mica-coated paper
Available in similar cover and text weights
Available in similar wide range of colors and sizes
Matching envelopes available
Pockets and wraps available
Similarly priced