Say Hello to Gmund Colors — 48 inspired colors and 4 luxe finishes strategically developed to simplify luxury design.

Want to know more? Download our free guide, 10 Reasons Gmund Color System will be Your New Favorite Color System.
Download Free Gmund Colors Guide Now
(No need to enter your email address or any personal info – just click the link for instant download!)
Want to See Gmund Colors in Person? Order a Swatch Book!
Color System swatch books are offered in 6+ formats, all of which:
Order a Color System Swatch Book Now
---
Why is Gmund so great? Here's a sneak peek at what you'll find in our guide.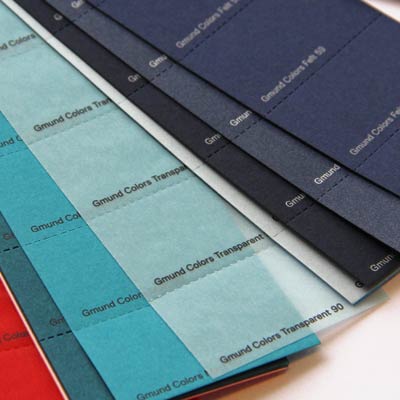 48 Colors & 4 Finishes
A timeless system comprised of 48 colors and 4 finishes, it has been argued that Gmund Colors System is all you'll ever need.
Mix & Match Guarantee
Colors has been cleverly crafted to mix and match across the board. That's right – any color will harmonize perfectly with any of the other 47 colors! Try it out and see for yourself (it's pretty cool)!
Inspired & Ingenious Colors
There's some neat science and fun stories behind those 48 rich shades. Learn about them in the guide!
Systematic & Simple Grid
Why 48? Why a grid? It was all research and all in the name of a simple, systematic luxury paper collection.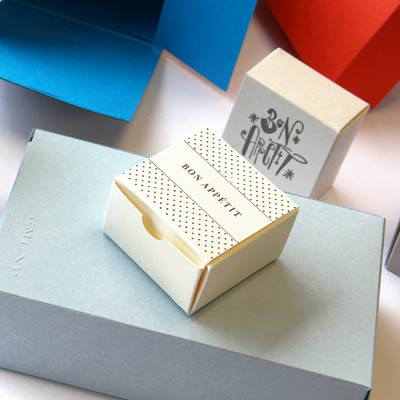 The Paper for Every Print & Project
Lots of testing and perfecting went into this one! Color System papers have been determined to be suitable for any and all common print methods – offset, digital, foil, letterpress, you name it! That makes design life easy.
10 Year Availability Guarantee
Also making design life easy – a 10 year availability guarantee! When the System was launched in 2015, all 48 colors were guaranteed to be available until 2025. This is great news for long term brand identity projects.
Global Availability Guarantee
The full Color System is currently available on 3 continents and in 28 countries and growing. This means that an identical paper will always be available around the world. Again, highly convenient for branding and manufacturing!
Craftsmanship of Color & Quality
Learn more about Gmund's color laboratory and strict quality tests. See what gives Gmund papers their reputation for world class excellence.
Energy Efficient and Eco Conscious
50% of its paper production energy coming from their own hydroelectric power, Gmund ranks amongst the world's most environmentally friendly paper mills. Read about their other awesome initiatives in the guide.
Gmund: Passionate Paper Makers
Gmund Paper Mill is one of the oldest paper mills in the world (and they use one of the oldest machines to make paper – one from 1883 to be exact)! More info their unique history and paper manufacturing techniques is in the guide.