Restaurant Menu Paper & Stationery by LCI Paper
You put a great deal of time, energy, and pride in your restaurant. The decor, the atmosphere, the food – making sure every detail is just right and makes a lasting impression. Given this, shouldn't your menus look their very best as well?
At LCI, we offer a collection of the world's finest specialty paper stocks for restaurants to print menus and stationery on. No matter your budget, decor, or needs, we have something for you.
Take a look, order a sample packet, see what our premium papers can do to set your business apart from the rest.
Order Restaurant Menu Sample Kit with Free Shipping
Why Buy Your Restaurant Menu Paper From LCI
100s of the World's Finest Specialty Papers
Something for Every Decor, Budget, Need
Same Day Shipping
Standard & Custom Sizes
Samples Available
Expert Paper & Printing Advice
Favorite Menu Sizes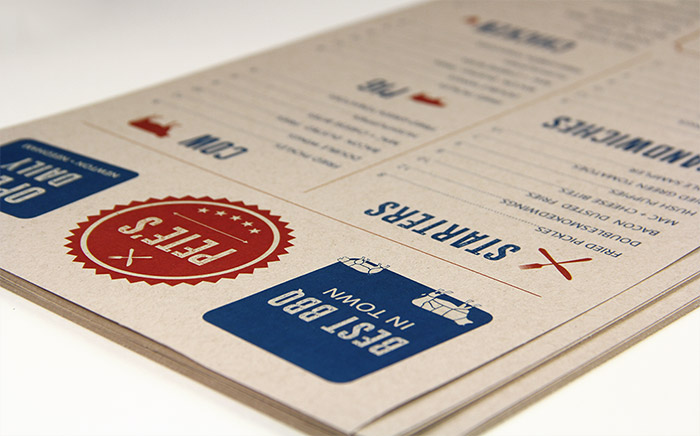 Used By The Finest Restaurants, Cafes & Bistros
We offer hundreds of 8 1/2 x 14 and 11 x 17 papers for restaurants to print on. Choose from a variety of weights, colors, textures, and finishes to complement your decor and give your menu an upscale feel.
Try a few out. You'll be amazed by how a simple change in paper can totally refresh your look!
8 1/2 x 14 Desert Storm (120lb) card stock shown here.
Specialty Menus Printed For Drinks & Desserts
Slim menu cards are a fabulous alternative for specialty drink and dessert menus.
Shown here: So Silk Black Style card designed & white ink printed by LCI Paper.
Learn more about LCI Papers custom print service for your menus.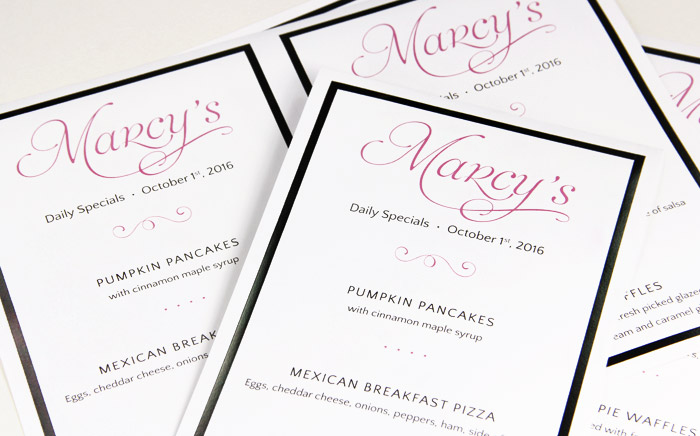 Easy Print Printable Menus
Printing specialty menus daily? Keep it easy with our multi-up, micro-perforated, printer-friendly menus. Choose from several sizes, a classic color palette, and border options.