Should I Use an Inkjet or Laser Printer to Print On Vellum Envelopes?
Interested in printing Clear Vellum Envelopes at home, but not sure which type of printer to use? Watch our video to see printing results from tests using Canon and Epson inkjet printers and an HP laser printer.
Printing Test Results
For tips and tricks on printing vellum please read our article Printing on Vellum Tips & Tricks.
Both the Canon and Epson inkjet printers yielded satisfactory results, providing smooth and sharp text that did not flake or smudge when touched:
The initial test results from the HP laser printer were hit and miss, but what ultimately sealed our recommendation was the fact that rubbing the printed surface of the envelope resulted in the toner flaking and breaking off: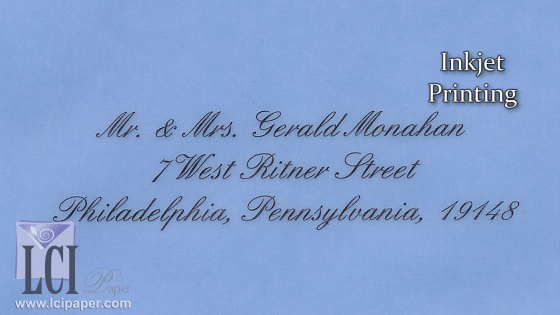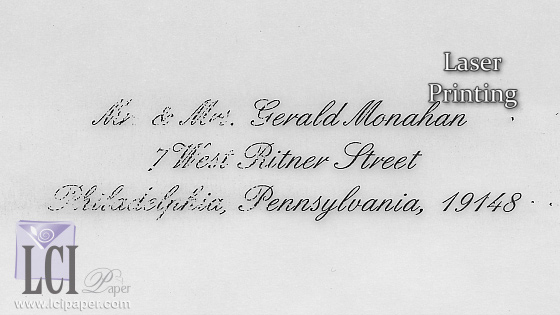 Order Vellum Envelope Samples & Test in Your Printer
We always urge our customers to test print specific envelopes in their own printers. That is really the only way to know if they can achieve satisfactory results from a given envelope in their specific printer.