Pocket Cards & Invitations are a fun and contemporary option for any wedding or special event invitation. Made with thick, heavy-weight card stock, pre-cut and pre-scored, choose from a wide selection of high quality styles, finishes, and colors that you won't find anywhere else!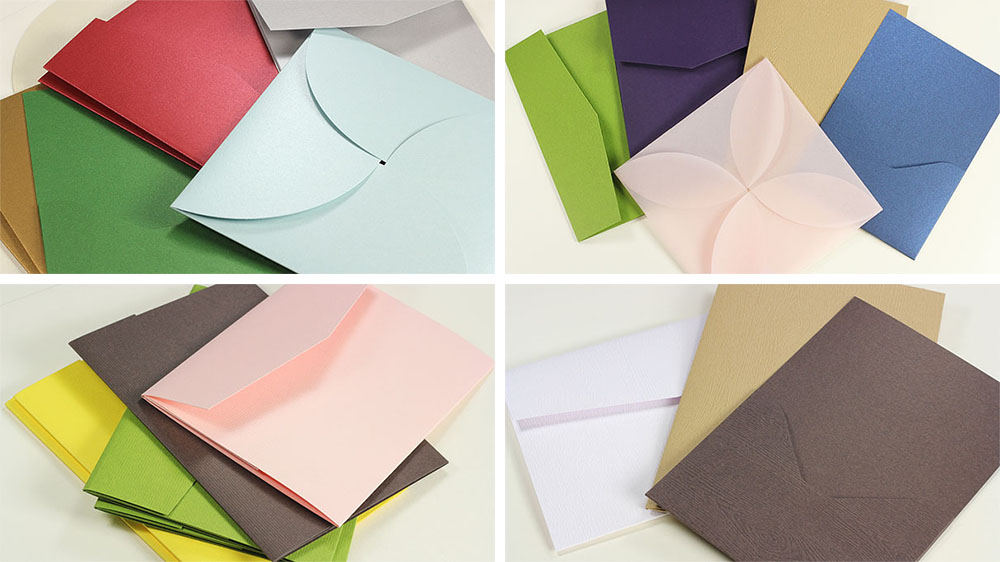 Top left: Metallic Pockets. Top right: Landscape, Portrait, One Fold, Pocket Card, & Pochette Pockets. Bottom left: Verge Landscape Pockets. Bottom right: Woodgrain Pocket Cards.
A horizontally oriented invitation pocket that consists of an invitation panel, pocket panel, and closing flap.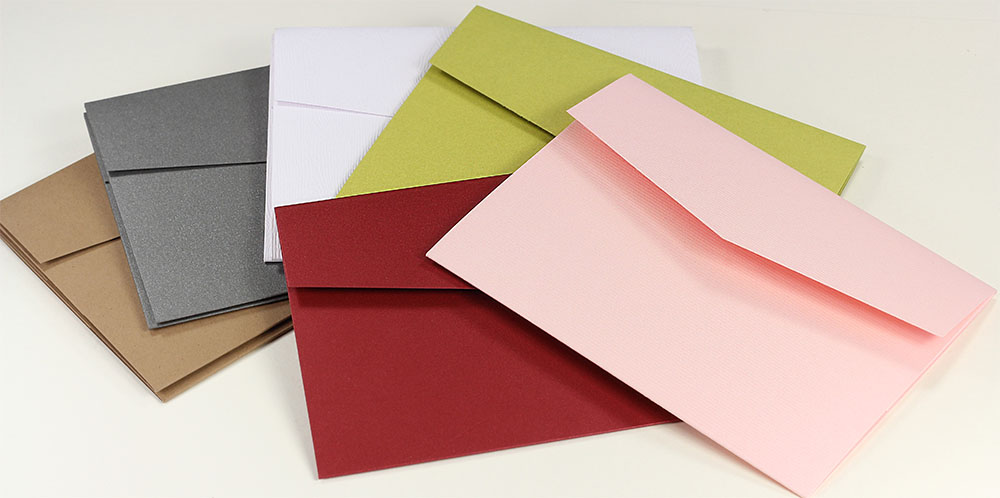 A vertically oriented single folder with a pocket on one side and no third flap.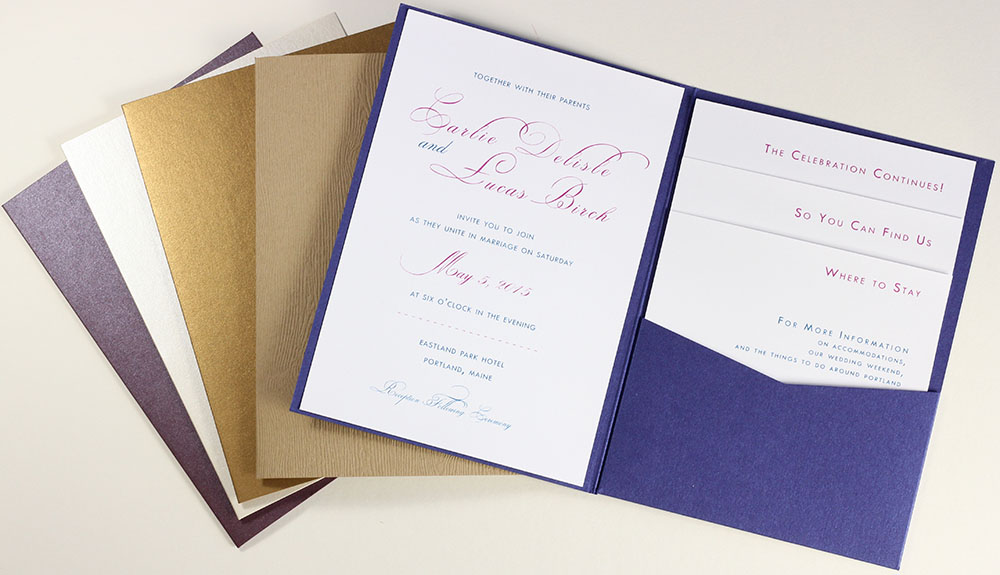 A long, lean invitation pocket that opens vertically and consists of a panel, a pocket, and a closing flap.
A modern, square, three panel invitation pocket with vertical orientation.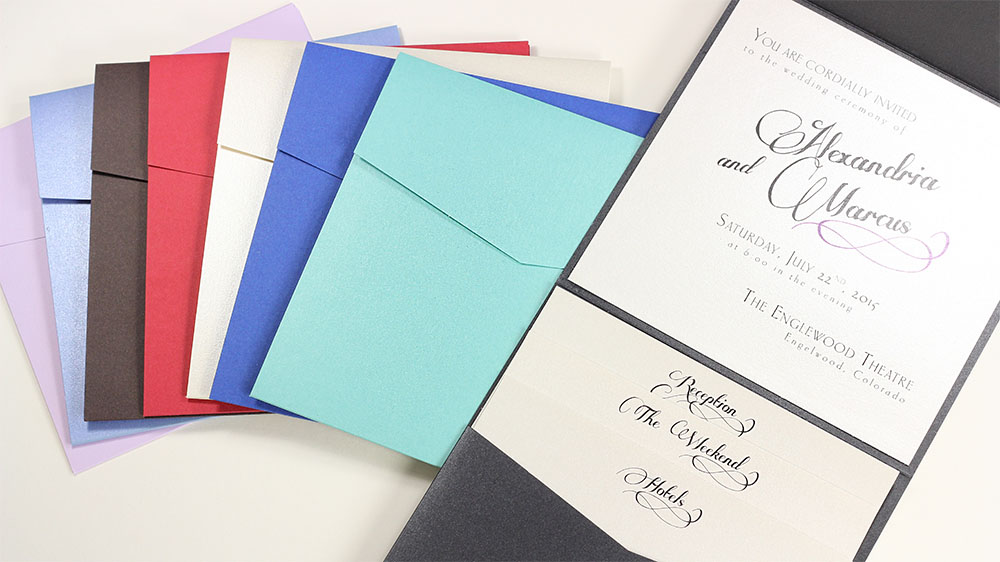 A single flat card with a pouch on one side.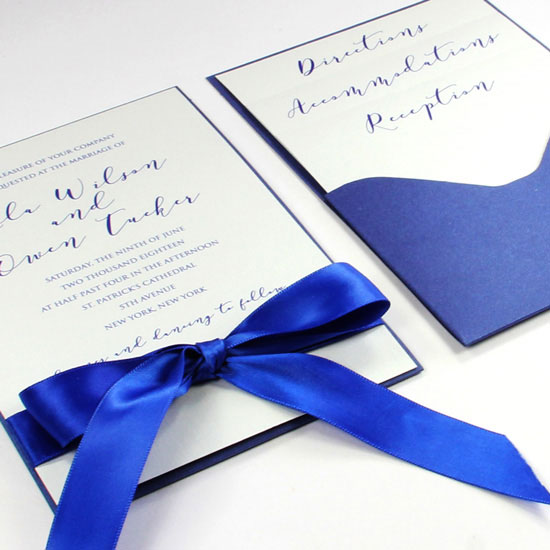 Pochettes, or petal folds, feature 4 round petals that wrap around a card or cards and interlock like the petals of a flower for a stylish, organized invitation presentation.