Holiday without the Cliche – 3 Offbeat Color Combos for Your Cards
Who says the holidays have to be all red and green, silver and gold? Below we share three less conventional holiday card color combinations you might enjoy. Take a look, get in a festive frame of mind, then get cracking on your own holiday cards.
(And remember, thanks to our printing services you can get your holiday cards, envelopes and printing all at once – convenient!)
Leaf Green & Slate Gray
For this modern holiday party invite we paired Slate Gray with Leaf Green (a bright, bold, not your average Christmas shade of green).
What It's Made Of: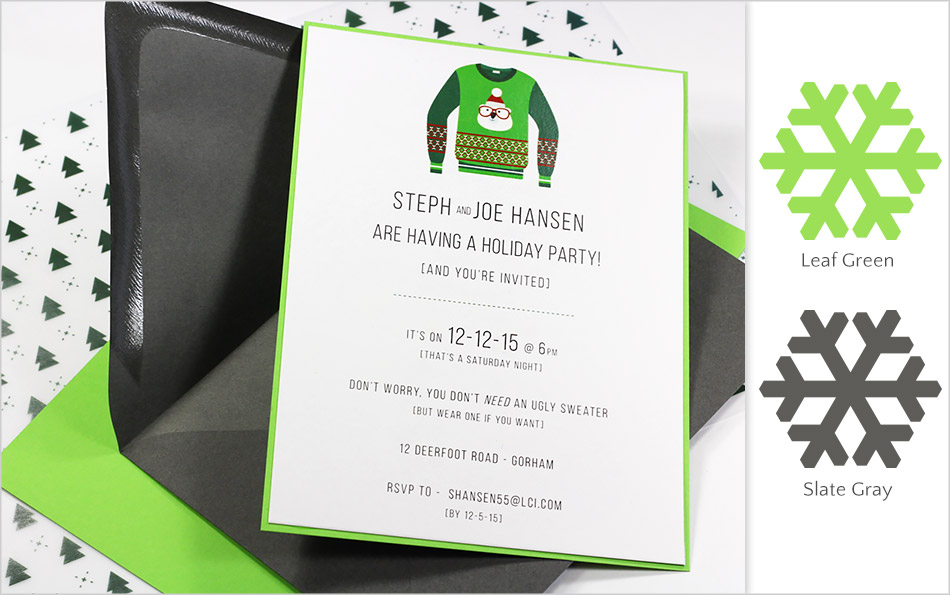 Scarlet Red & Dark Teal Blue
A fresh take on classic red and green, this company holiday card was made with red and teal instead.
What It's Made Of: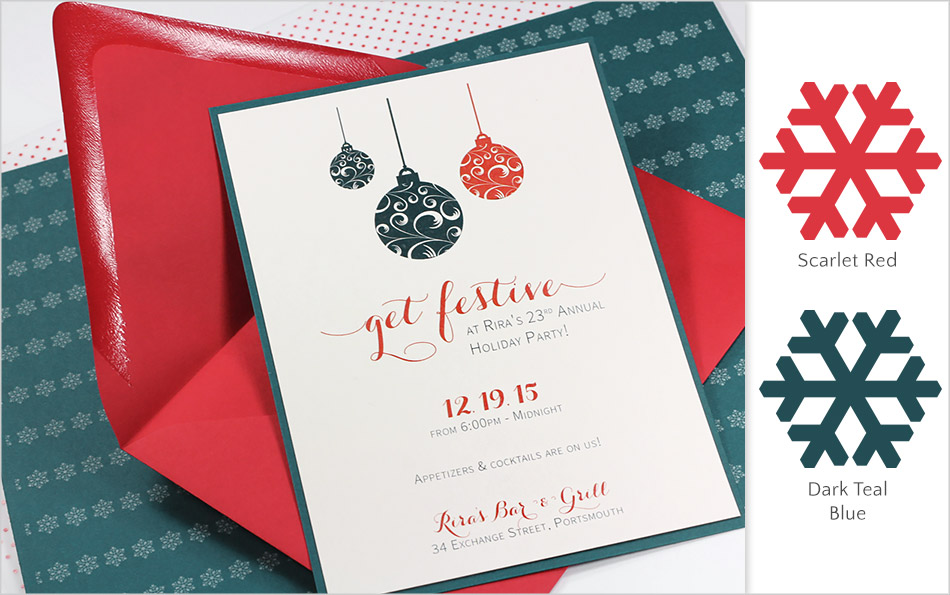 Cyan & Merlot
We felt the contrast of vibrant Cyan and rich Merlot worked well for sprucing up this otherwise traditional holiday card (with a dash of lime green for good measure).
What It's Made Of: