We've Expanded Our Pocket Collection and We Think You'll Love It
Using top and trending colors and our most sought after size and formats, we created over a dozen new pockets that we think you'll love. Take a look, get some samples, get creative.
---
Popular Posh & Landscape Formats
New pockets are offered in our two most popular formats – 5 x 7 (A7) Landscape (bottom, Stone) and Posh (top, Wedding Cream).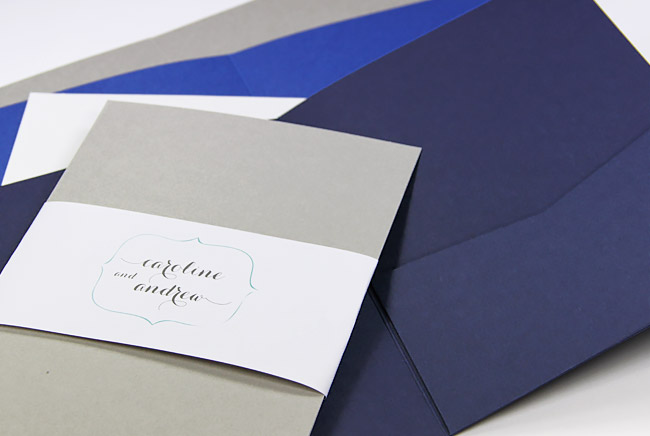 Clean & Classic Matte Finish
We had lots of metallic pockets, not so many matte pockets – until now. You requested, you received. For those with simple taste, all of our new pockets have a clean, classic matte finish.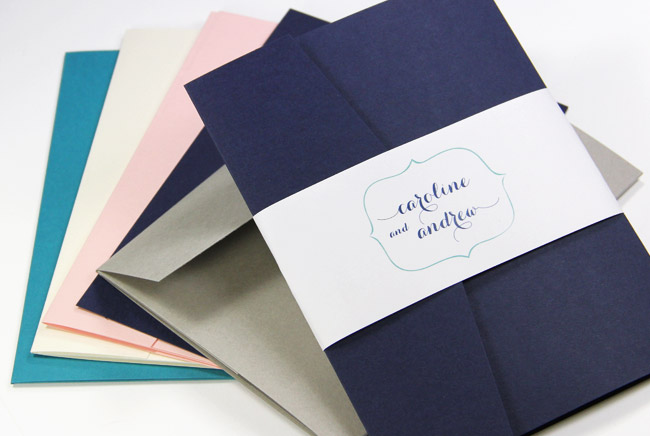 Top New Colors!
Not previously offered in a pocket and flying off the shelves, we've added Gmund Colors Matt Aqua, Stone, Midnight Blue, Wedding White and Wedding Cream. Of course, all the old favorites are still available too.
What do you think? Do you like them? Did we miss any colors or formats you'd like to see? Shoot us an email and let us know!
P.S. Don't Forget the Matching Papers!
Our new Gmund Colors Matt pockets are made to mix and match with Gmund Color System paper and envelopes. Designing upscale pocket invites has never been easier!