Over the past few months, we have been working on creating a cohesive product line using the Gmund Color System – a luxury paper system of 48 colors and 4 finishes designed to mix, match, and simplify high end design.
The newest addition to this line is 19 new matte finish stationery papers (text weight papers). This means lots of new envelopes, products, and creative possibilities are coming soon!
In the mean time, get inspired by what you can create with Gmund Colors Matt Text Papers.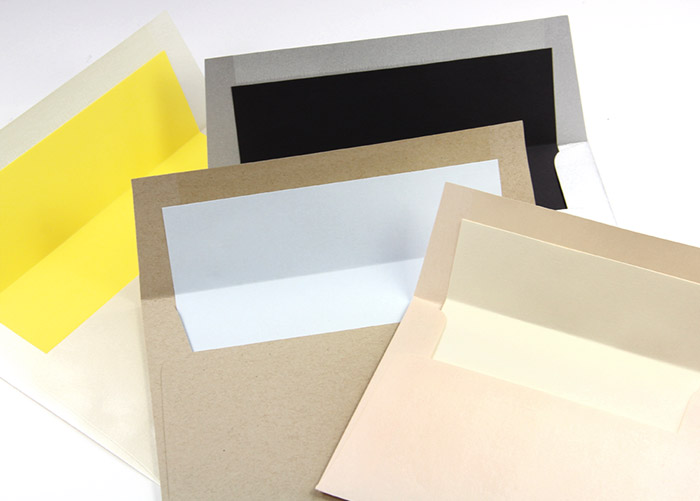 Dress Up Envelopes with Colorful Liner Papers
Our pre-cut envelope liner papers are an easy way to dress up cards and correspondence of all sorts. Choose from blank or patterned to complement your design.
(Liners are for square flap envelopes only.)
Shown here, from left to right: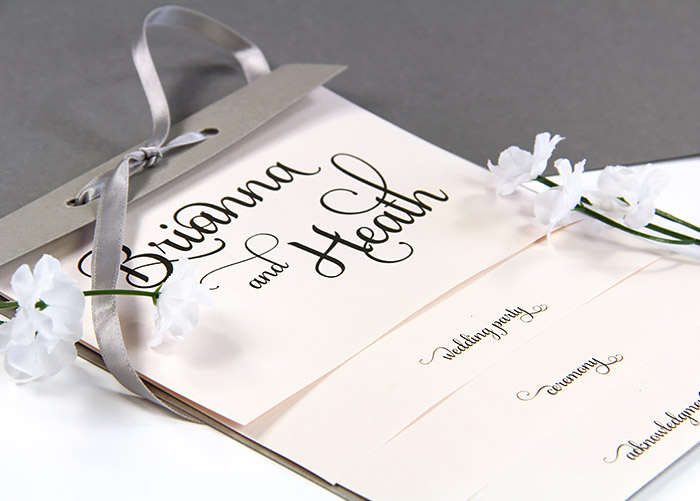 Create a Layered Look
Whether for cards, invites, programs, or corporate correspondence, colorful matte text papers are great for layering!
Here, we made a tiered program using: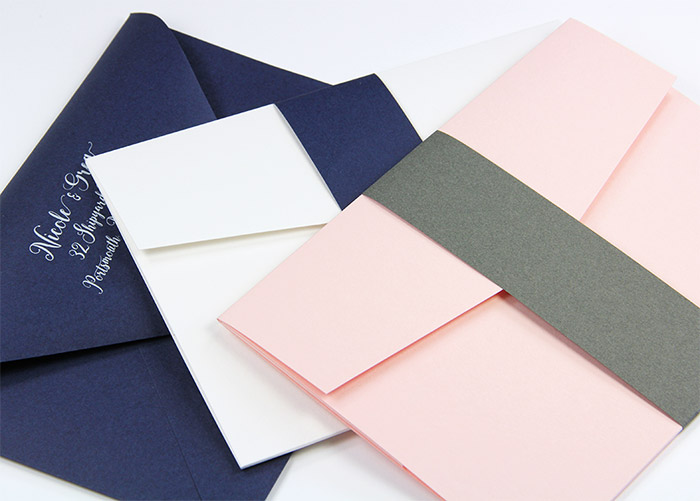 Use a Pre-Cut Band to Tie it all Together
Pre-cut invitation bandstie your whole ensemble together (decoratively, and quite literally).
Here, we pair: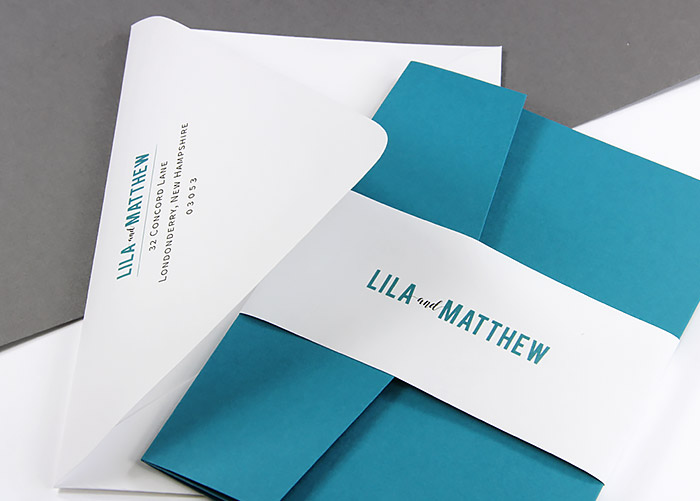 Or, Make Your Own!
Something more customized, use text paper to print, then cut your own bands.
Items shown: