This video will give you step by step instructions for making your own unique gift bows out of paper. Whether you are wrapping up a last minute gift, or simply want your gift wrap to be more unique and personal, this video tutorial comes in handy for creating one of a kind gifts for any occasion.
Create Bows With Any Specialty Paper
You can make your own bows out of any specialty paper you choose. Use scrap paper that is left over from a previous project, or paper that you have purchased with a specific look in mind. Japanese paper is a great choice for gift bows due to its durability and bold colors and patterns. Metallic paper also makes attractive bows because it is offered in a large variety of colors and features a light reflecting sheen on both sides.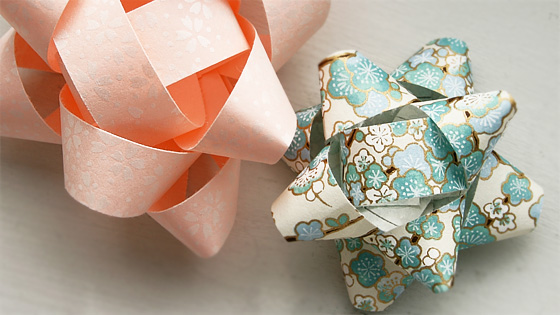 1 – Cut Five Strips of Paper to Make Your Bow With
Use a paper trimmer or scissors and a ruler to cut five evenly sized strips of paper to make your bow with. Strips can be any length or width, just as long as they are all the same.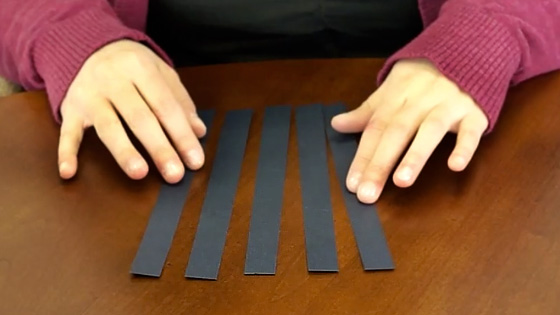 2 – Twist Both Ends of a Paper Strip to Form 2 Loops
Take one of your paper strips and twist both ends 180 degrees, securing in the middle with double sided tape. This will form two symmetrical loops.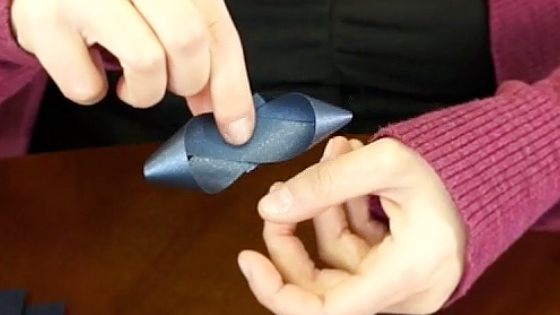 3 – Twist Three More Strips into Loops and Stack to Form Bow
Twist three more strips into loops as explained above, stacking them on top of one another to form a bow shape.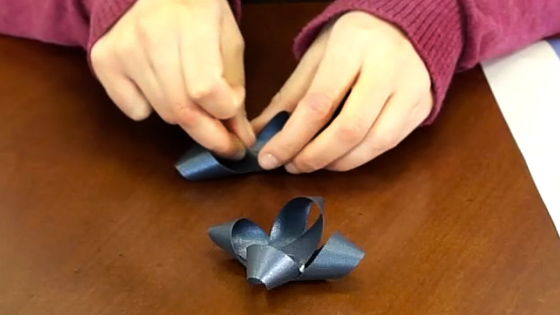 4 – Create a Ring out of the Final Strip to Place in the Center of the Bow
Instead of twisting the last strip into loops like above, you will create a ring of paper that will be adhered to the center of the bow. Trim the strip accordingly, then roll it into a ring shape, again adhering with double sided tape to the center of the bow.