How to Make a Contemporary Layered Wedding Program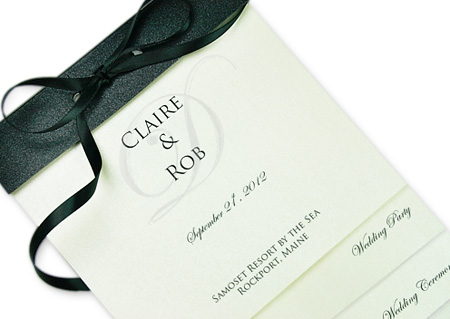 Layered wedding programs are gaining popularity due to their contemporary style and ability to fit lots of information into one neatly organized ensemble. In this article, you will learn how to make your own four layer program like the one shown here in any color combination you choose.
To help you along, this article includes step by step instructions, Word templates, and printing instructions. Creating this contemporary look for your wedding may be easier than you think.
Copy and paste this URL into your WordPress site to embed
Copy and paste this code into your site to embed