Lined Envelopes for the Style (and Budget) Savvy
One of the most commonly asked questions about our lined wedding envelopes is how far down into the envelope the lining goes. Watch this video to learn the answer to this frequently asked question and to learn more about our collection of lined envelopes!
From pearlescent and matte finish liners to metallic lined envelopes. This collection is offered in a range of sizes to fit most standard invitations.
Envelopes Lined 1/3 to 1/2 of the Way Down
Both our double lined and single lined envelopes are partially lined, the liner going about 1/3 to 1/2 of the way down into the envelope. Take a look inside of this lined envelope for an example of what a partial liner looks like!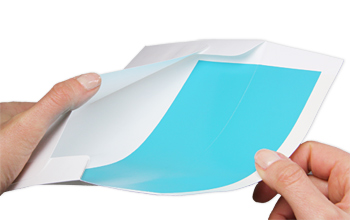 Partially Lined for Economics
Partially lined envelopes like ours are lined by machine, whereas fully lined envelopes are typically lined by hand, resulting in a much more costly envelope. It is important to us to offer customers wedding quality envelopes that are still affordable.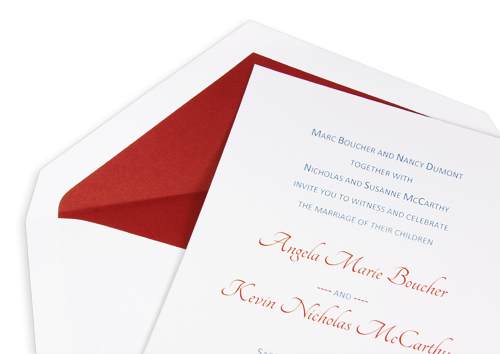 Can You See Where the Liner Stops?
Without looking inside of a lined envelope, can you see where the liner stops? With very dark liners (black, navy) in bright light, quite honestly, a little. However, when your guests open up your beautiful invitation ensemble complete with a complementary lined envelope, they are going to notice the nice, professional presentation, not the length of your envelope liner!