A Lesson in the Art of Letterpress
My colleague and I recently had the pleasure of attending a letterpress master class at Big Wheel Press in Easthampton, Massachusetts. The course was taught by letterpress expert Peter Fraterdeus and covered the intricacies of producing a dual-sided, dual-color, die cut coaster* using a Heidelberg Windmill.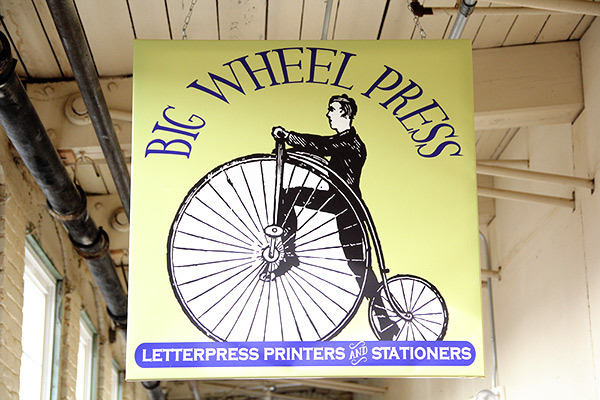 With extensive paper knowledge but limited letterpress knowledge, we presumed this would be an opportunity to see presses in action, meet some great people, and learn about letterpress along the way. That it was, and so much more.
In today's high-speed, high-tech, digital world, this was an opportunity to take a step back, unwind, and appreciate letterpress for what it is – a process so meticulous, unpretentious, and timelessly exquisite it is nothing less than an art.
Below is a photo outline of our experience at Big Wheel Press. Though pictures can't capture some of the best things we observed – the precision of setup, the smell of the ink, the feel of the perfect impression – we did get snapshots of lots of other amazing things. Take a look below.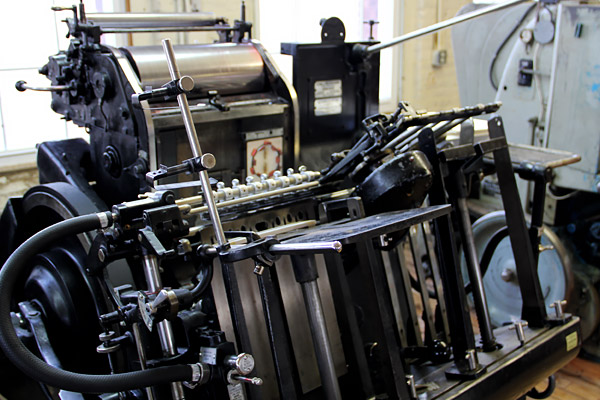 Heidelberg Windmill
The Heidelberg Windmill, a German-built, world renowned press with a name derived from its sweeping windmill feeder. Though manufactured over a half century ago, Windmills are still widely acclaimed for their versatility, reliability, speed, and precise registration.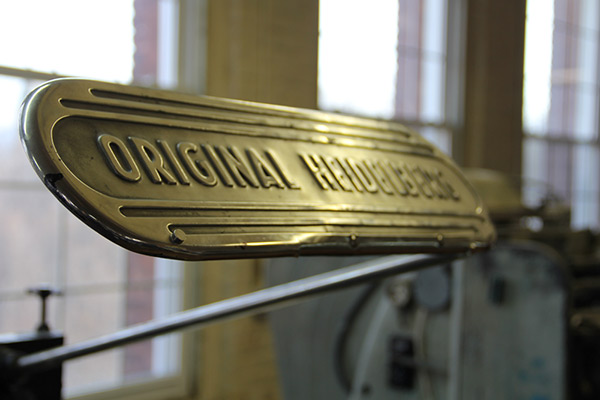 Original Heidelberg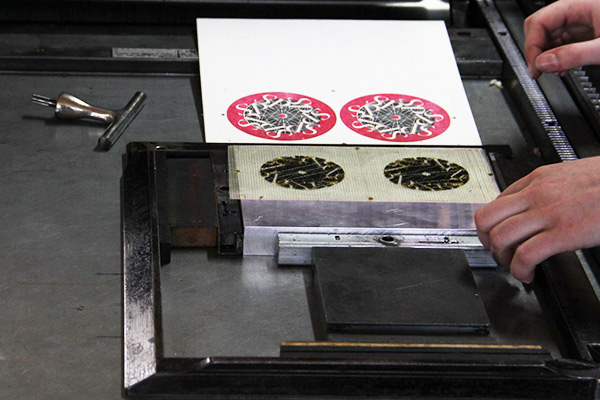 Polymer Plate
A polymer plate, more commonly used over wooden and metal plates in modern day letterpress printing.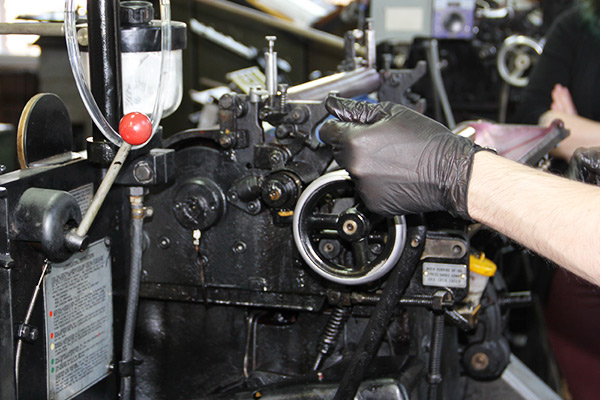 Inking the Rollers
Inking the rollers. Letterpress ink is mixed by hand to specific Pantone colors.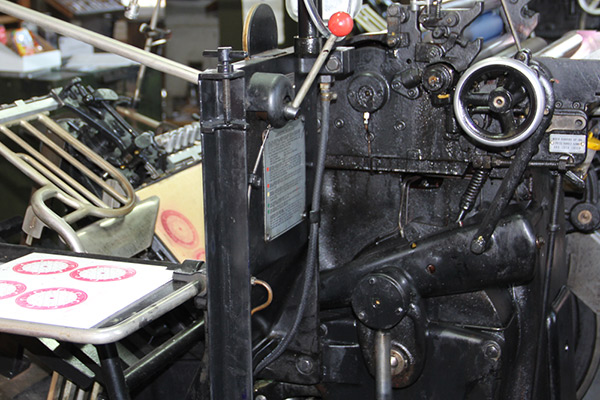 How it Works
The feeder uses suction to grip and rotate the paper from feeding, to print, to placement on the other side, each color requiring a separate pass.
Examining Results
Examining a test print. Countless tests may be performed before perfect registration is achieved, but once it is, thousands of perfectly registered pieces can be printed seamlessly on a Heidelberg.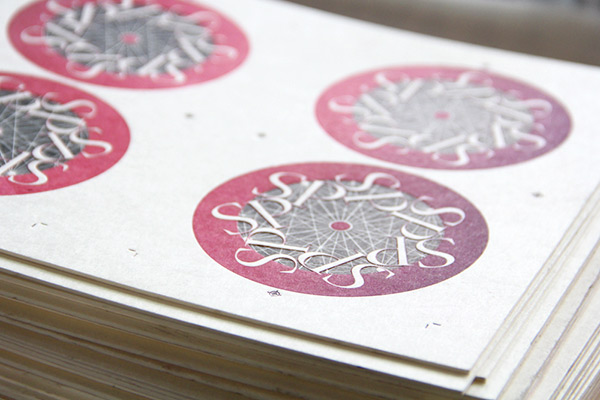 Coaster Stack*
Stack of 4-up coasters in progress. Once complete, coasters will be die cut on the Heidelberg.
Metal Plates
Metal plates used to make broadsides designed Big Wheel Press.
Wooden Type
Wooden letters and numbers used for manual typesetting in classic letterpress.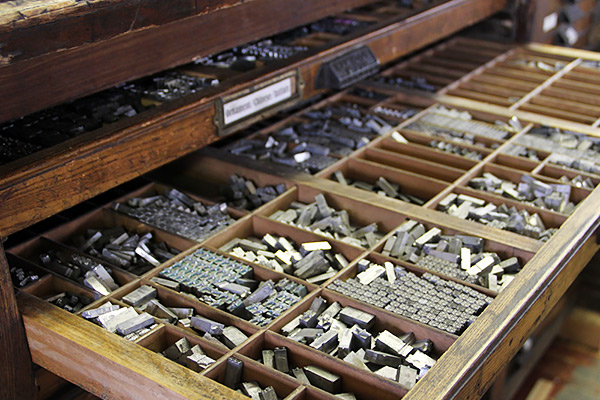 Metal Type/Ornaments
Metal letters and ornaments for manual typesetting.
Big Wheel Tee
Big Wheel Press tee outside of studio.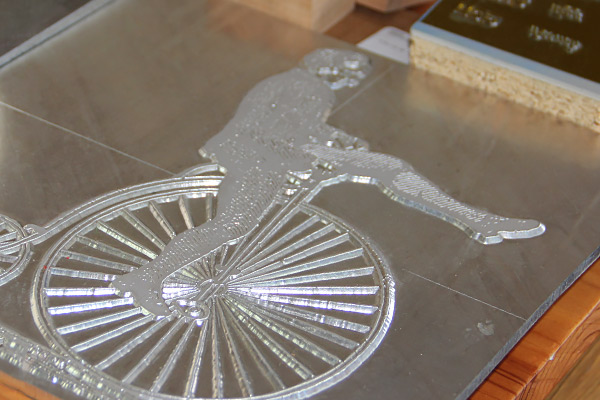 Big Wheel Plate
A big thank you to Big Wheel Press and Peter Fraterdeus for letting us observe and for teaching us more about the art of letterpress!
For information on upcoming workshops at Big Wheel Press (in Easthampton, MA) or master classes taught by Peter Fraterdeus (locations vary) please visit the following:
To learn more about letterpress, download a free copy of our e-book: