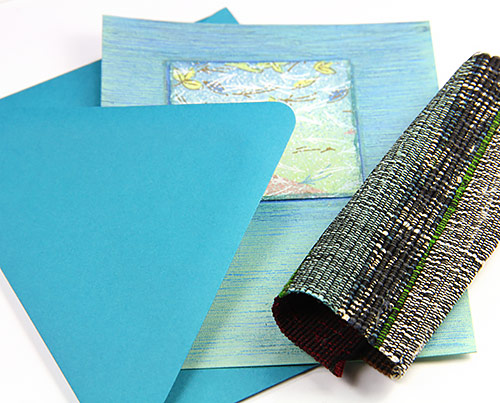 Cards Inspired by Japanese Weaving
We love to see what customers are doing with our papers, particularly when it's something interesting and offbeat like these custom handmade greeting cards by Kalli Halpern.
Inspired by Japanese weaving, they are appropriately made with our Japanese linen card stock and a variety of other unique specialty papers from LCI Paper.
Below, learn how these cards are made and learn more about Kalli and her card making hobby.
When you're ready to make your own view our selection of standard greeting card sizes.
---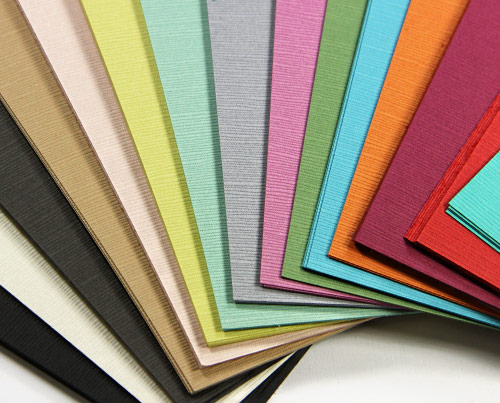 1. Pick a Japanese Linen & Cut to Size
Begin by picking a Japanese linen for the base of the card and cut it to preferred size. Cards shown are A2, 4 1/4 x 5 1/2.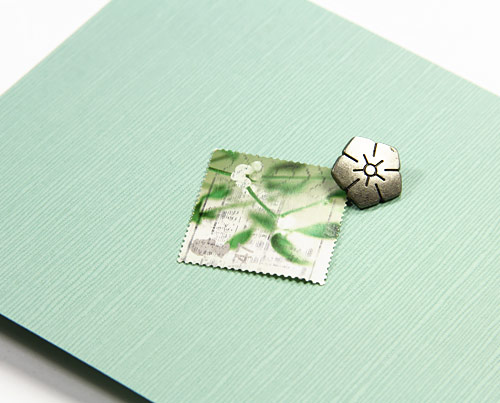 2. Add an Embellishment
The fun part, choose and glue on your embellishments! For example sake, here we kept it simple with a stamp and button, but like Kalli, you can get very creative.
Personal messages may be added to the design or written on the back of the card.
(Japanese linen color shown is Sea Green.)
3. Color in the Texture
Next, use a sharp colored pencil to color along the texture of the paper. This provides the woven cloth look.
4. Pair with an Envelope
Finally, pair with an A2 envelope size 4 3/8 x 5 3/4.
(Envelope shown is Euro Flap Gmund Colors Matt Cobblestone Gray.)
Thank you, Kalli, for sharing your hand made card idea with us. If you have any questions or would like to share a creative design of your own, shoot us an email or give us a call!
---
About Kalli Halpern
After years of art gallery duties, Kalli is enjoying her retirement in East Lansing, Michigan. Along with her card making hobby, she is a member of Cherish the Arts – a group of artists who host an annual invitational show by and for Michigan artists.
---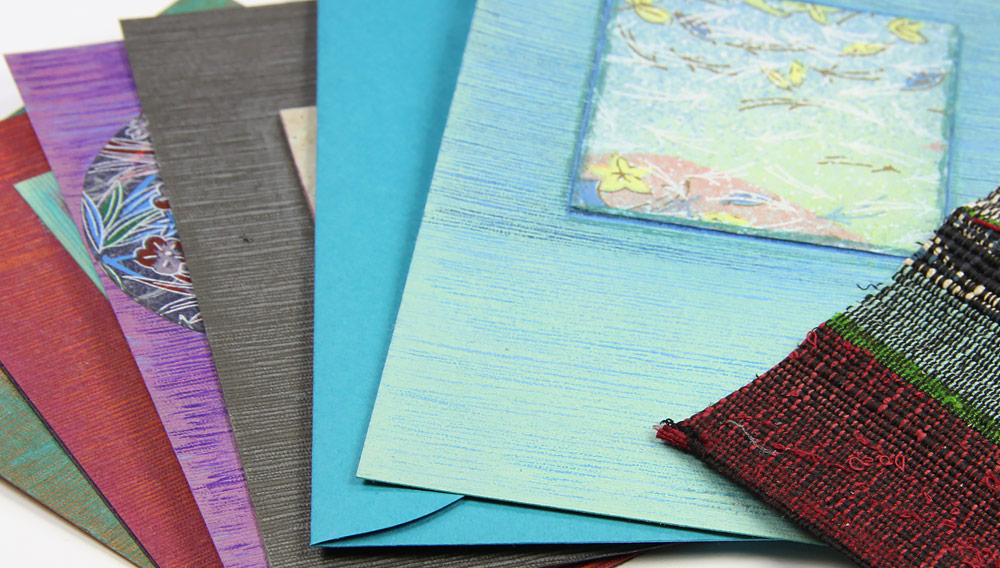 Colorful array of Japanese linen cards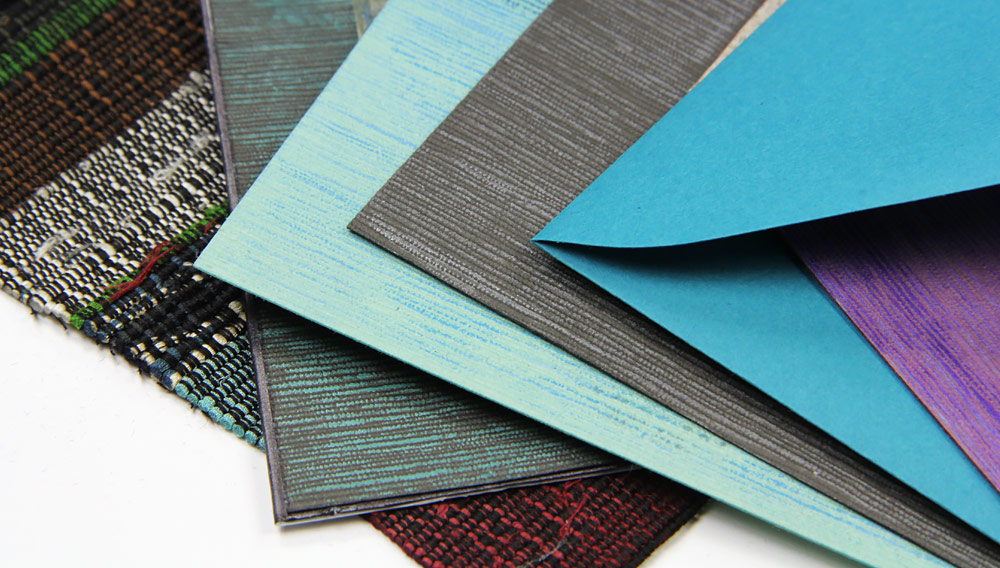 Close up of Japanese linen cards and Japanese woven table runner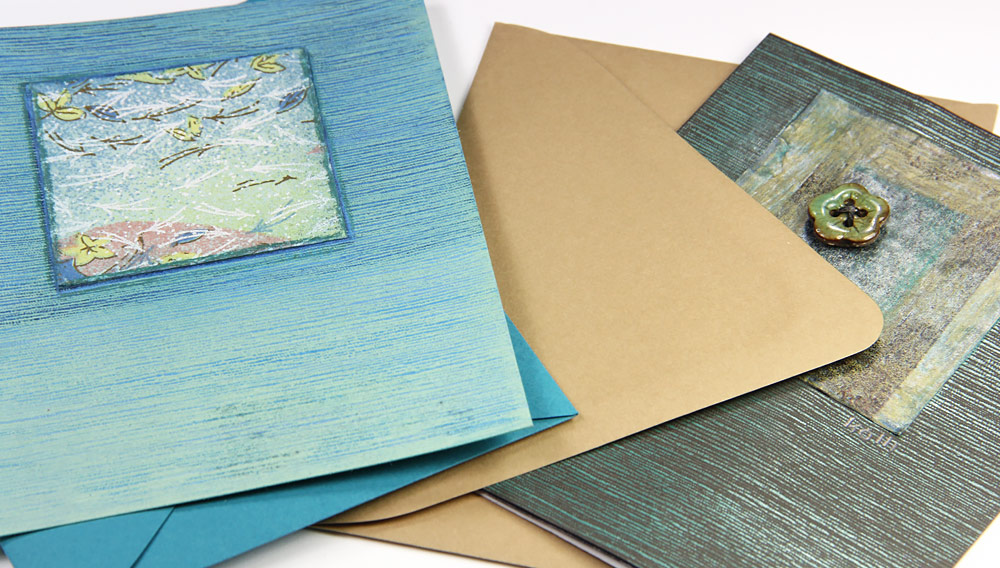 Cards paired with colorful Gmund Colors Matt envelopes