Is Wood Grain Textured on Both Sides? Find Out Below.
Wood grain card stock is a heavy-weight paper that is embossed with a rich wood grain texture. Nicole of Georgia recently wrote in with a question about its embossing:
Does wood grain paper have embossing on both sides?
– Nicole, Georgia
Watch our video response and see below to learn more about the appearance of wood grain paper, front and back.
---
Heavy Texture on One Side, Slight Texture Remnants on the Other
Wood grain paper and card stock is heavily embossed on one side of the sheet only. This results in rich, defined, texture on one side and subtle remnants of this texture on the other. See below.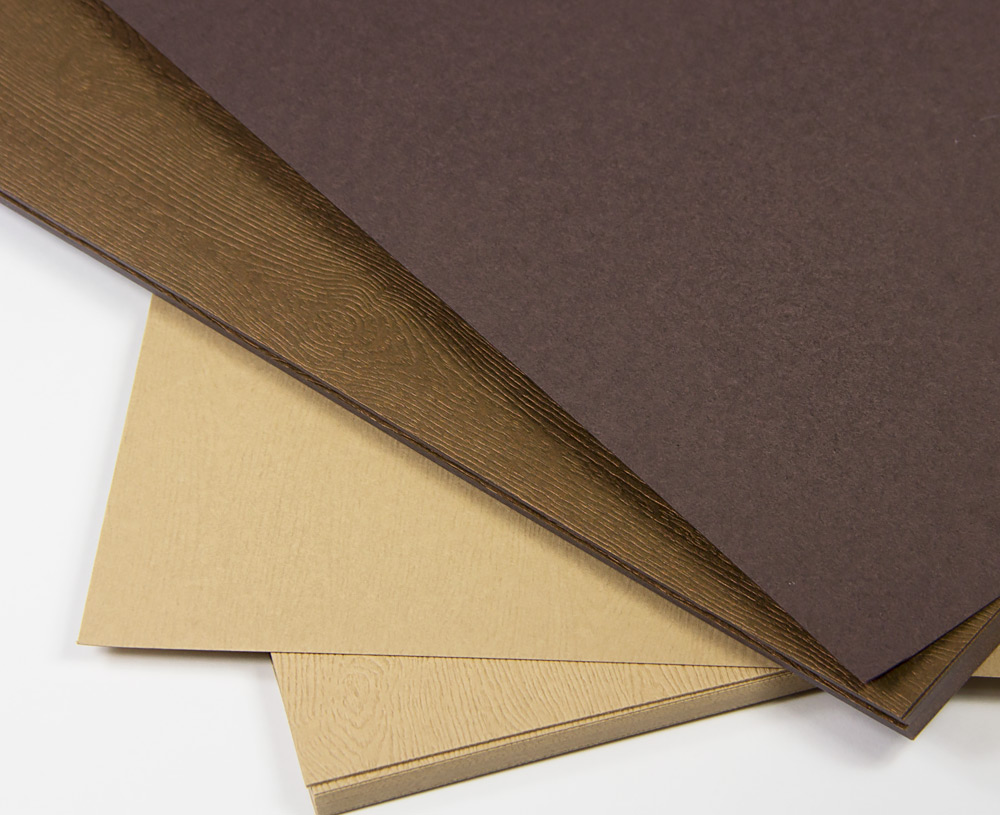 Savanna Front & Reverse
Glowing Makassar (Gmund Color #37) top*
Tindalo (#19) , bottom
*Please note that Glowing Makassar has a slightly pearlescent golden coating which makes the reverse appear darker than the front.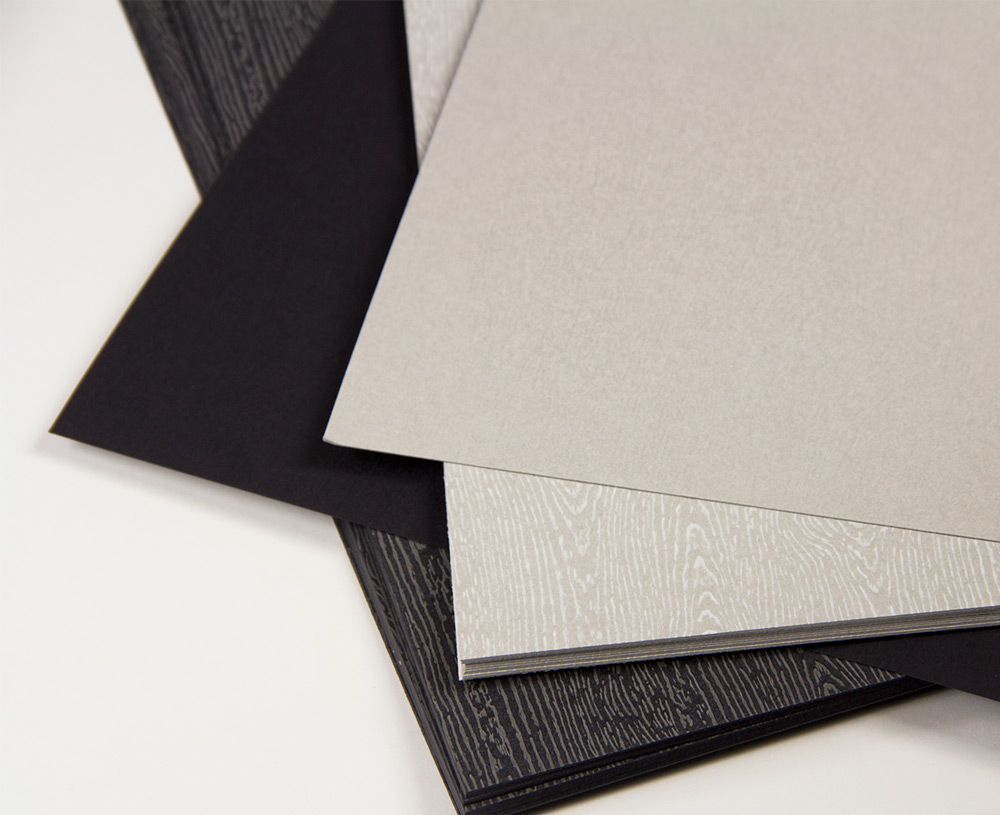 Brasilia Front & Reverse
Brasilia Grey (#23)
Brasilia Black (#10)
See all the Colors