Using Different Printers We Printed On Stardream Paper.
If you are printing Stardream a dual sided metallic finish specialty paper at home, you may be wondering whether a laser or ink jet printer will yield the best results. Usually we recommend laser over inkjet because generally, the wet ink of an inkjet printer does not adhere well to the finish. However, if you read on, you'll learn that a little experimentation can lead to a happy printing discovery! In this video, we discuss the results we got when printing on Stardream with an HP 4015tn laser printer, a Canon Pixma iX7000 ink jet printer, and an Epson R1900 ink jet printer.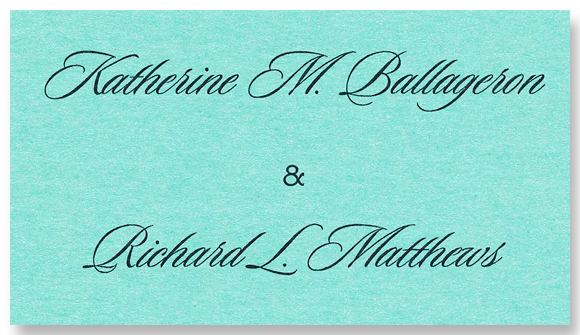 HP 4015tn Laser Printer – Produced Sharp, Crisp & Vivid Text
This HP laser printer printed sharp, crisp, vivid and saturated text on Stardream's metallic surface. No smudging, bleeding, or fading of ink was present. The dry toner technology of the laser printer had no trouble adhering to Stardream's metallic surface.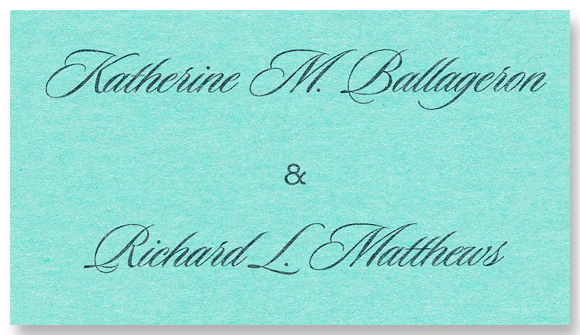 Canon Pixma iX7000 Ink Jet Printer – Produced Crisp But Slightly Faded Text
The wet ink that was sprayed onto the paper using a Canon Ink Jet printer, had difficulty adhering to Stardream's metallic surface. Although no bleeding or smudging of the ink was present, the text in this test was slightly faded, inconsistent, and not nearly as saturated as it was with the HP laser printer.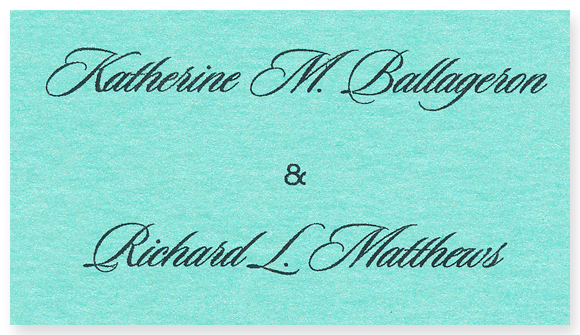 Epson R1900 Ink Jet Printer – Produced Bleeding Ink But Vivid Text
In the Epson R1900 Ink Jet print test, the wet ink also had trouble adhering to the paper, resulting in bleeding and spreading text. The text however was saturated, but not nearly as crisp as it was with the HP 4015tn laser.
Conclusion: All Printers Are Different, You Should Test Print First
Just as we got three different results using three different printers, actual results with your home printer will vary as well. Although we prefer the sharp, crisp text that results from laser printing, you may find the results of your home ink jet to be perfectly acceptable.
After reading about these printing examples, you too may want to consider testing Stardream in your inkjet printer. See the results for yourself. Touch the printed ink and see if it smudges. With more testing, you'll be able to determine about how much time the particular paper needs to dry. On certain inkjet printers, the ink might never properly adhere. On others, you may find that the ink has fully adhered and is completely dry to the touch seconds after printing. Plus, you may achieve better color matching that you would on a color laser printer. Does a thicker card stock mean the ink might take longer to dry? Do certain ink colors look more saturated on certain color metallic papers? You can learn a lot by ordering samples and testing. For instance certain colors of Stardream take the ink better than others. The bottom line is, the metallic, pearlescent finish of Stardream paper may be tricky to print on. Results will vary. We recommend testing Stardream paper in your home printer to make certain you will be satisfied with the results.