Interested in ordering addressed envelopes from LCI Paper Company? Follow these quick steps to download our envelope addressing template!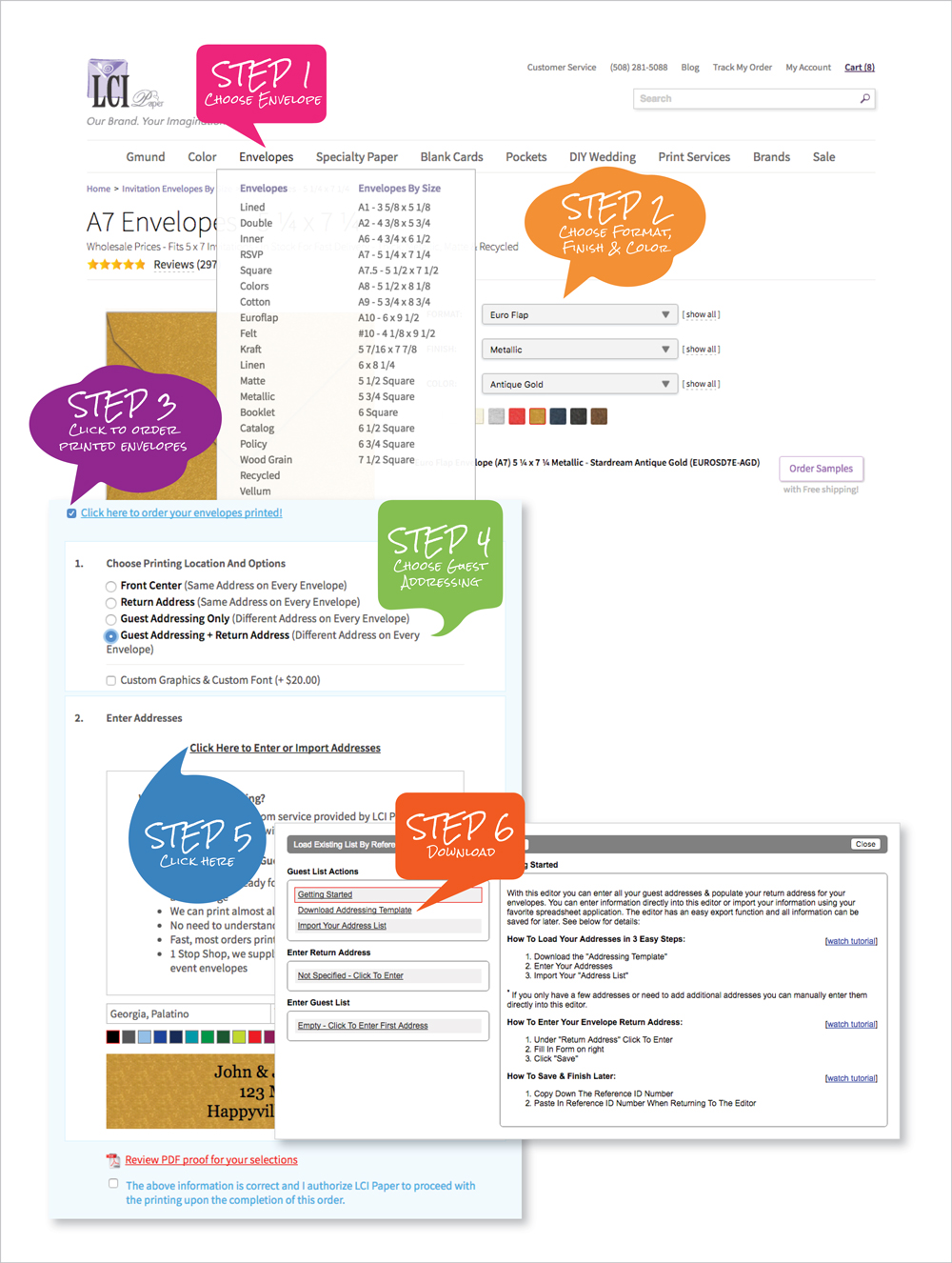 1. Choose Envelope Size
Choose an envelope size 1/16 to 1/8 inch larger than your card.
2. Choose Format, Color & Finish
Pick from dozens of colorful options and top finishes to complement your invite.
3. Click to Order Printing
Check the printing box in the blue band.
4. Choose Guest Addressing
Choose guest addressing (with or without back flap return addressing).
5. Click Link to Enter/Import Addresses
Click the link that reads click to enter or import addresses.
6. Download the Template!
Download the template! It is a csv file to fill out with your guests' addresses. Be sure to follow the instructions on the spreadsheet so it will import correctly.