Tips To Assemble Your Pocket Envelope With Your Invitations
In this video, we'll show you how to place your invitation inside our square and rectangular pocket envelopes. Quickly & appropriately size your invitations, with tips to adhere.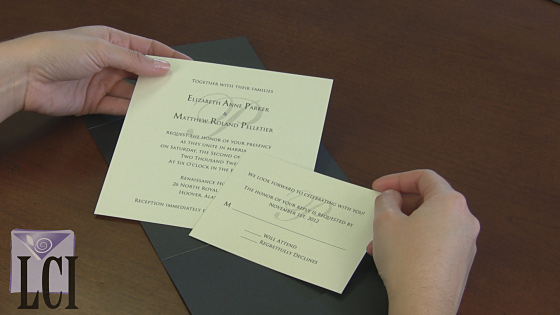 Pocket Invitation Assembly
Adhering your invitation card to the pocket is simple when you use Double Sided Tape to secure the invitation card to the center panel of the Pocket.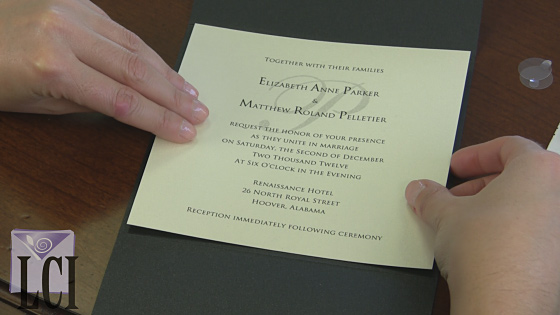 Tuck the RSVP items inside the pocket and place your completed pocket invitations in a mailing envelope and you're done!