Print Sharp, Crisp Text on Textured Wood Grain Card Stock
Whether it's feedback, ideas, comments, or questions, we love hearing from our customers.
Customer Blair is interested in our heavily textured Savanna Wood Grain Paper and recently posted the following question on our blog:
How do you print on the wood grain paper?
To answer Blair's question, we test printed wood grain card stock using a laser printer and an ink jet printer. See the detailed results of our testing in this video, learn more about the deeply embossed texture of wood grain paper, and finally, learn why ink jet printers seem to be the best best for this stock.
---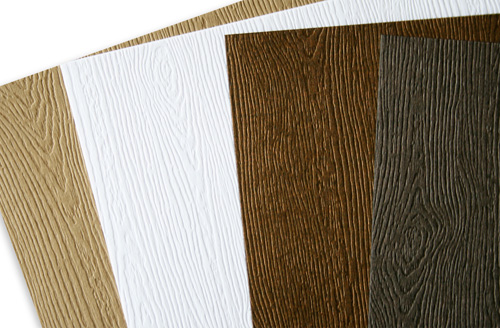 Savanna Wood Grain Prints Beautifully –
With the Right Equipment
A thick, heavyweight, 111lb card stock that is deeply embossed on one side with a defined wood grain texture, wood grain paper is striking and prints beautifully – with the right equipment.So which type of printer is best for printing on wood grain? Here's what we found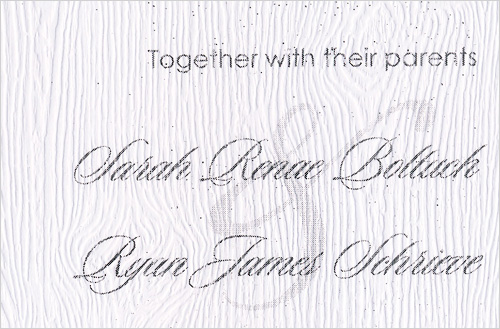 Laser Printer Results
As seen here, laser printing results were not great. Laser printers work by laying and fusing toner on paper, toner that is unable to get into the deep grooves of the wood grain texture. The result is toner piquing, flaking, white space, and overall, a shabby print job.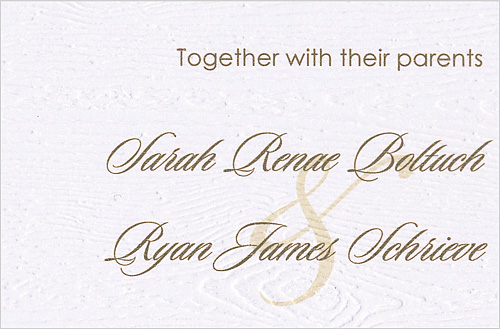 Ink Jet Printer Results
Ink jet results were significantly better. Ink jets work by spraying wet ink onto paper, and therefore, the ink "jets" can get into the grooves of the paper. The result is crisp, sharp, printing.
Important Printing Note
All printers are made differently, and texture aside, Savanna is a very heavyweight paper that not all printers can handle. Even if you have an ink jet printer, it is recommended you order a sample and test print prior to purchase. This way you can be sure that your printer produces results that are satisfactory for you.
Do you have a specific question about printing on wood grain paper, or on any of our specialty papers? Please post a comment.