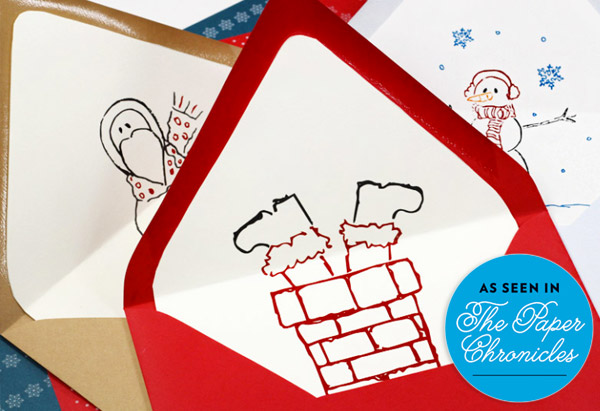 LCI featured on The Paper Chronicles!
Looking for a fun and different holiday card idea? Check out our guest tutorial on The Paper Chronicles, a lovely and inspiring blog dedicated to keeping letter-writing, card-sending and invitation-using alive.
You'll find free printable holiday card and envelope liner templates that you can customize, print, and assemble at home. Choose from three completely unique, hand drawn designs to print on the papers of your choice.
Below is a sneak peek. The full post, templates, and step by step instructions are available on The Paper Chronicles (direct link above).
Download and Customize Template
PDF and Microsoft Word versions available. Choose from three designs.
Print on Your Favorite Papers and Envelopes
Print cards on any A7 folder, liners on any 8 1/2 x 11 text paper, and pair with LCI's A7 european flap envelopes.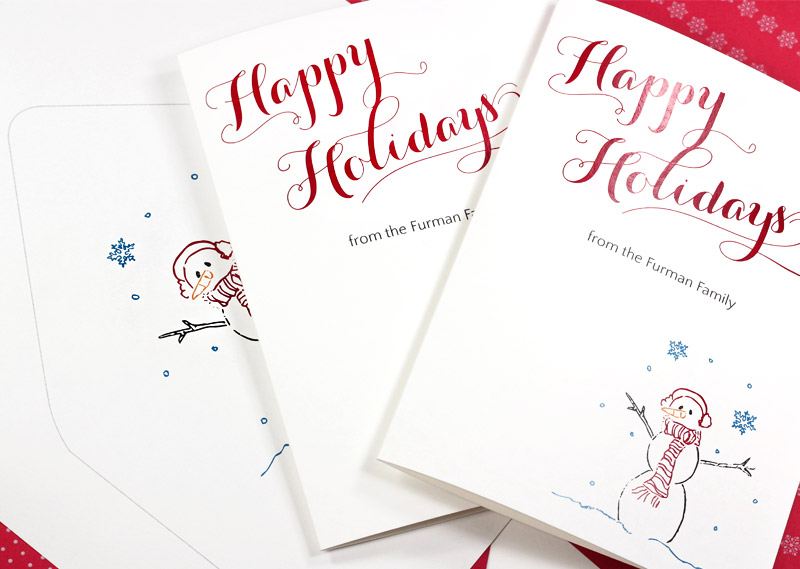 Cut and Add Liners
Cut liners out and glue them into envelopes.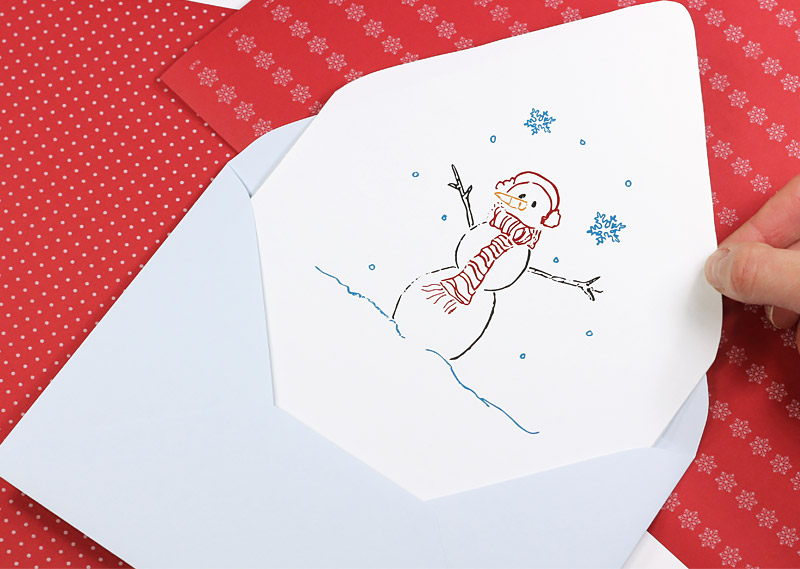 Mix, Match and Share!