Gmund Colors with Translucence
Gmund Colors Transparent – the translucent side of the world renowned Gmund Color System. A system masterfully crafted to match and complement across the board, each translucent sheet has a matte finish counterpart, making it easy for you to create cohesive, upscale designs with one of the world's finest papers.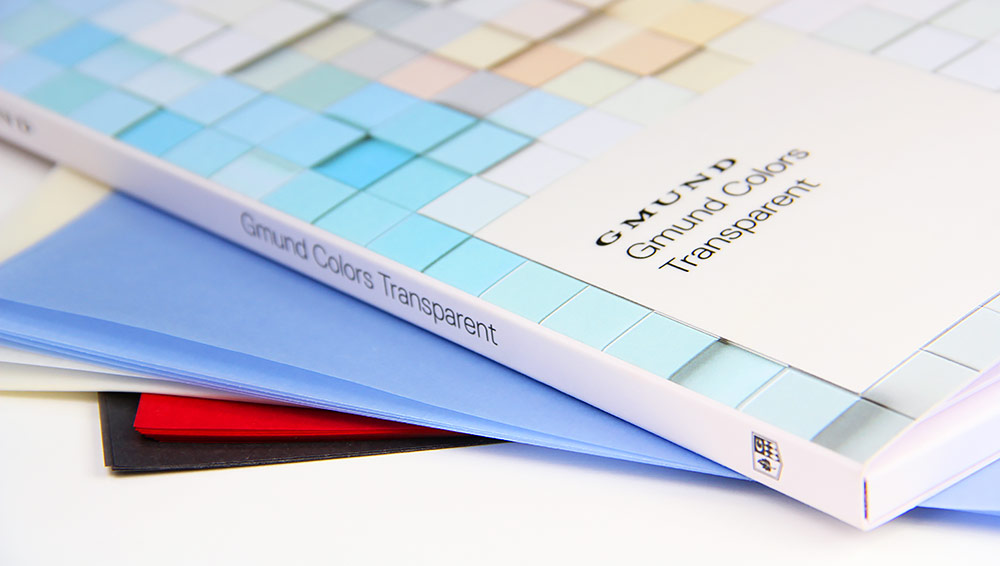 7 of Gmund's 48 Luxe Colors
7 of Gmund's 48 Luxe Colors were hand picked for the Transparent line – 10, 31, 32, 35, 50, 54, and 90.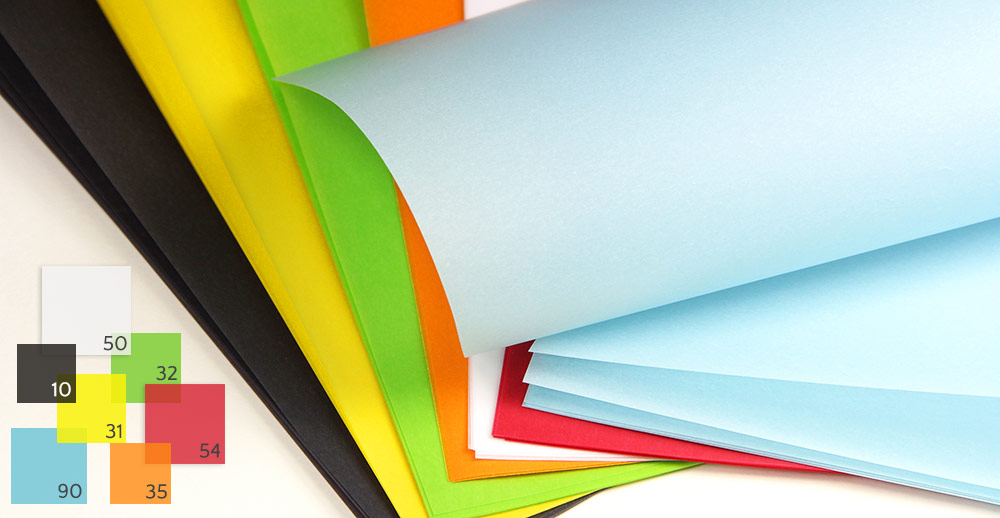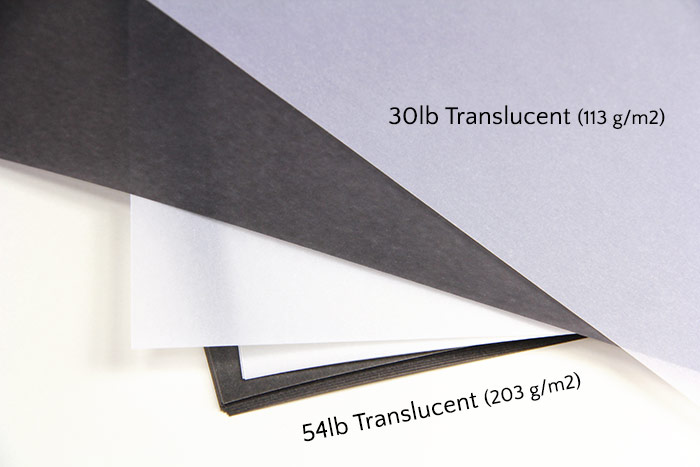 Medium & Heavy Weights
Transparents are offered in a medium 30lb Translucent (113 g/m2) and a heavy 54lb Translucent (203 g/m2).

Uses Corporate, Crafty & Social Alike
Top to bottom, left to right:
Gmund Colors Transparent swatch book
Corporate stationery (54lb transparent white)
Business cards (54lb transparent white)
Invitation band (30lb transparent black)
Thinking of you card (30lb transparent aqua)
Corporate info packet (54lb transparent white)
Corporate info packet (54lb transparent white)
Corporate info overlay sheet (30lb transparent white)