Gmund Colors Metallic A Unique Sheen
Gmund Colors Metallic – the shimmering, lustrous side of the Gmund Color System.
The Metallic collection consists of a dozen colors, each with a matte counterpart, each with an exquisite coating. Take a look below…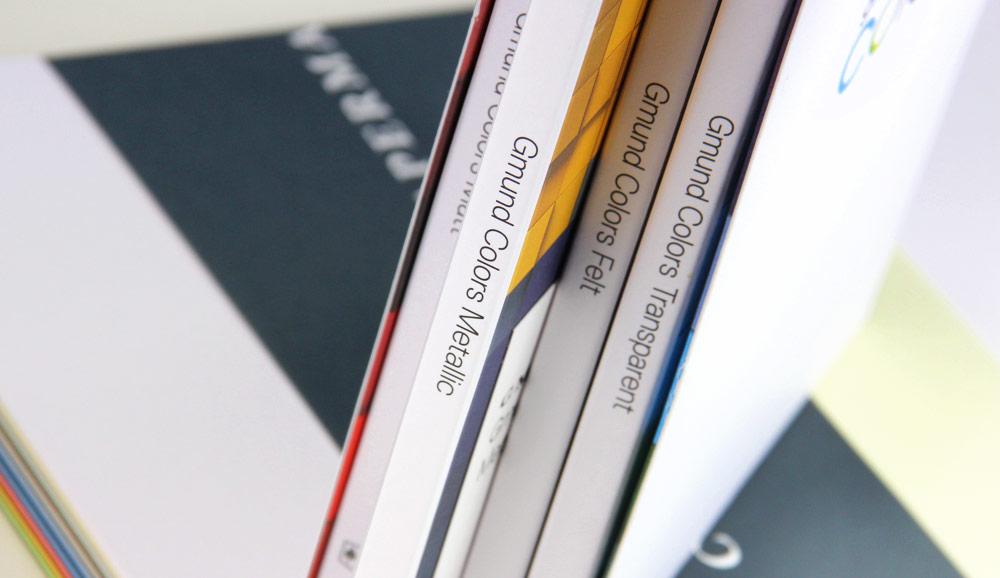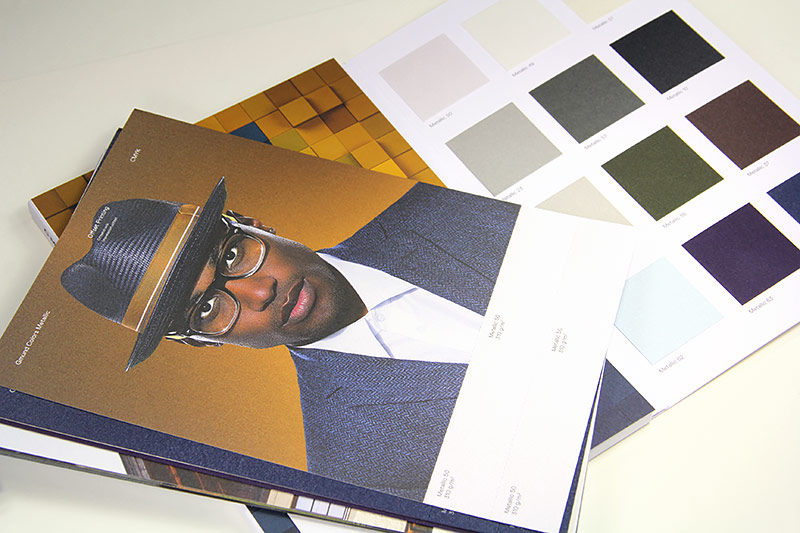 12 Shades
The Metallic collection is made of up 12 complementary shades, each with a Gmund Colors Matt match, shown here.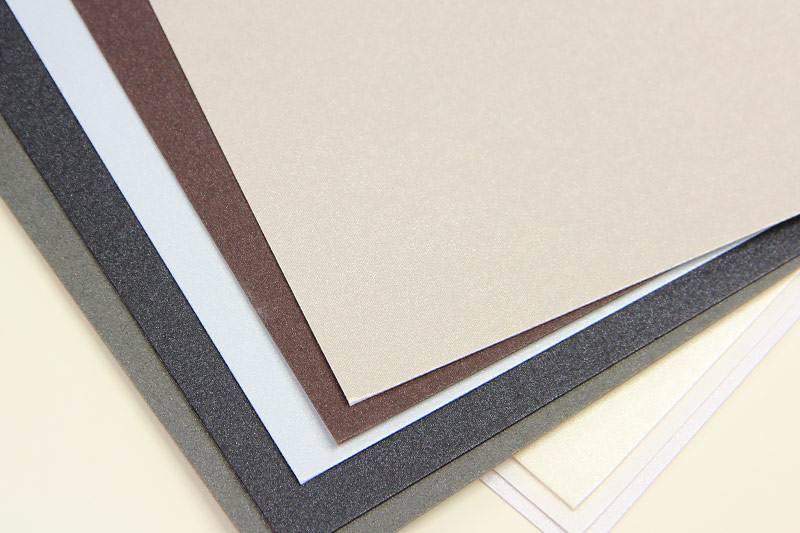 Subtle Sheen
Lustrous coating atop canvas-like sheets results in a subtle sheen.
This simple, understated lustre makes Gmund Metallics ideal for social and corporate correspondence alike.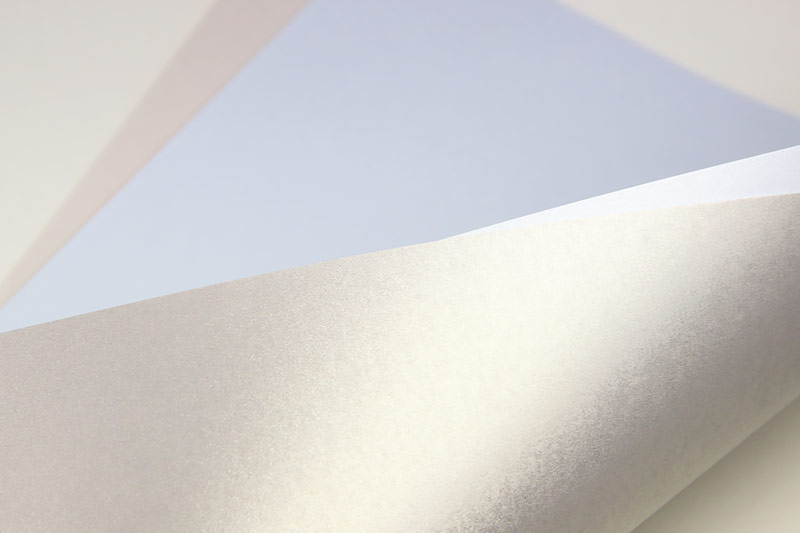 One Sided Coating
Gmund Colors Metallic is coated on one side only, the reverse side a matte finish.

Shown left, close ups of Gmund Colors Metallic swatch book, colors/texture, and printed samples.