DIY Glitter Layered Wedding Program Fans. A New Spin on an Old Favorite.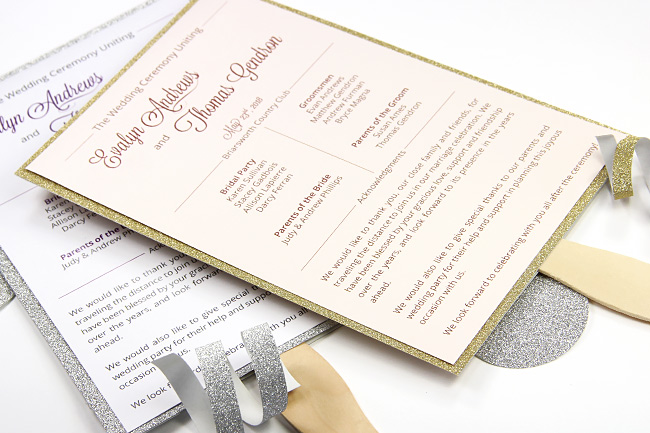 This post is adapted from one of our most popular tutorials, How to Make Your Own Program Fans. An oldie but goodie, it explained how to use two cards and a stick to make fun, offbeat, practical programs for warm weather weddings.
Here, we give it a fresh spin by layering in our new MirriSPARKLE glitter paper. We provide free, customizable print templates, step-by-step instructions, and a huge variety of specialty papers for you to create something truly unique.
Let's get started!
Here's What You'll Need To Make Your Fan Program
1. Download Template Folder
Start by downloading the template folder below. It is a zip file with two Microsoft Word templates for the front and back cards of the program.
Templates measure 5 1/2 x 8 1/2 and are in standard arial font.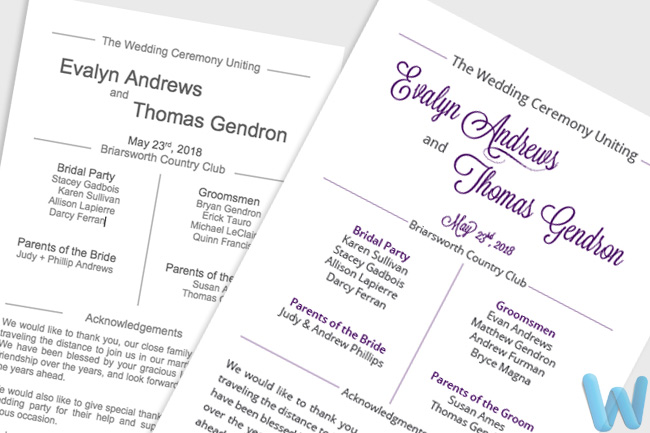 2. Customize Cards
Customize templates by changing wording, fonts and colors to taste.
Fonts shown are Open Sans (sans serif) and Lavanderia (script).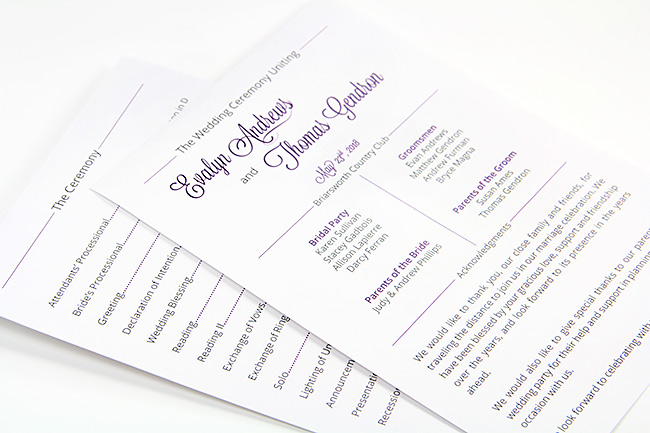 3. Print Cards
Templates look good? Great! The next step is to print them at home (or submit your files to us to print).
Need help with home printing? Check out these card stock printing tips.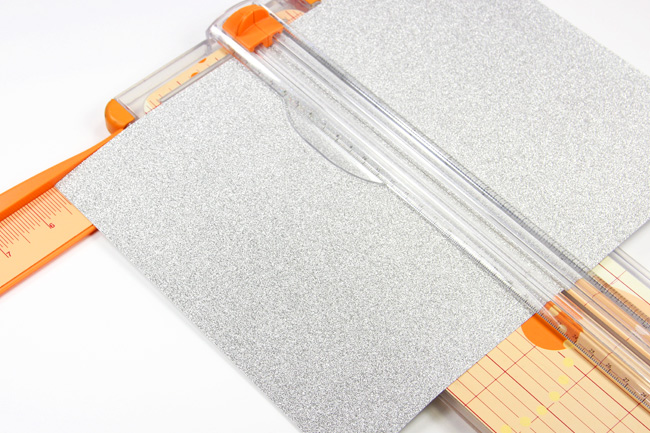 4. Cut MirriSPARKLE Backers (and cards – optional)*
Next, you will need to cut MirriSPARKLE backers to size according to preference:
What Size Glitter Backer?
How much of a border do you want?
How large do you want your program to be?
How much glitter paper is in your budget?
How much cutting do you want to do?
Less Cutting, Bigger Program, More MirriSPARKLE to Purchase
For example, if you want a 1/8 inch sparkle border around your 5 1/2 x 8 1/2 program, you will need two backers that measure 5 3/4 x 8 3/4. You could get one backer per 8 1/2 x 11 sheet, or two per larger 12 x 12 sheet, but no additional card cutting would be required.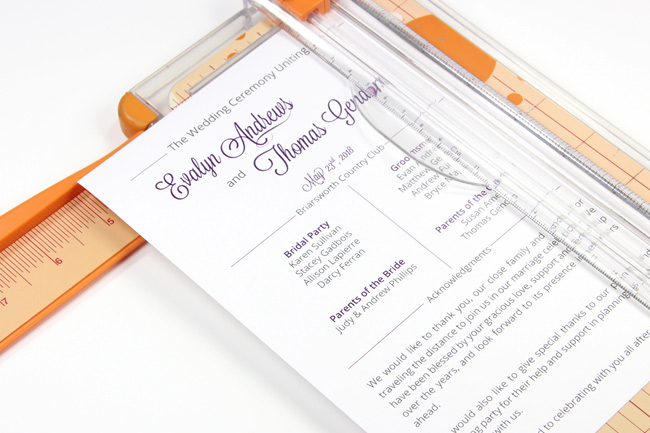 More Cutting, Smaller Program, Less MirriSPARKLE to Purchase
In our example, we chose to be more economical and get two 5 1/2 x 8 1/2 sparkle backers from one 8 1/2 x 11 sheet. However, this requires trimming each 5 1/2 x 8 1/2 card to 5 1/4 x 8 1/4 to get a 1/8 border.
The choice is yours!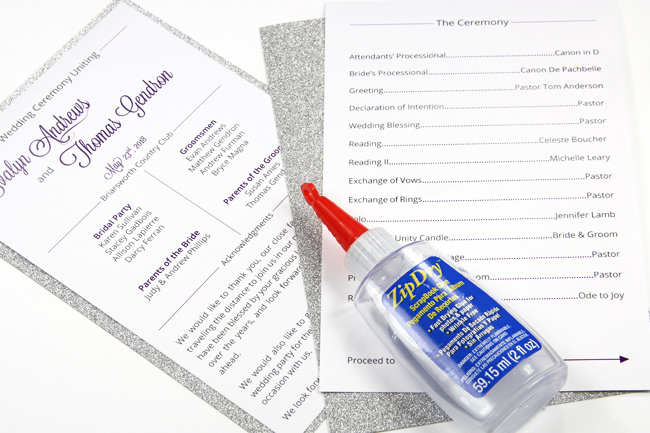 5. Glue Backers to Cards
Use your preferred paper adhesive to adhere a backer to each card. We like ZipDry.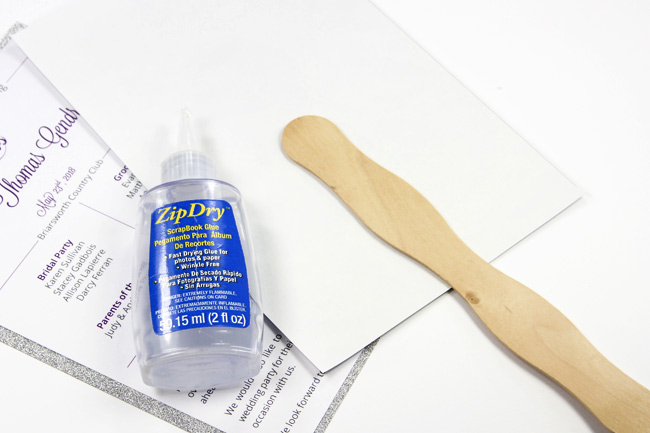 6. Glue Stick to One Card
Glue a stick to the back of one card (location varies with how long you want your handle).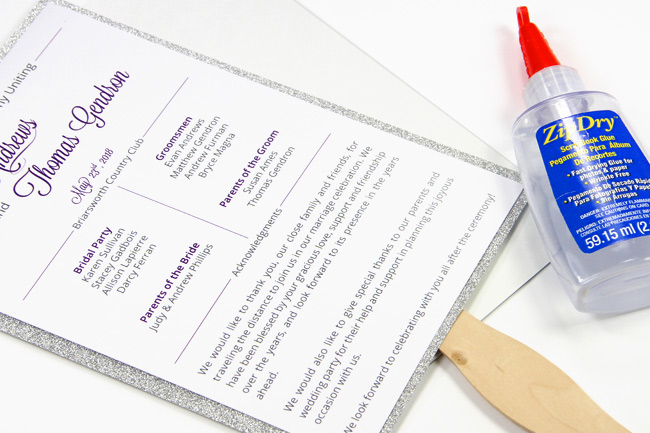 7. Glue Cards Together, Back to Back
Finally, glue both cards together, back to back, and your fan is complete.