Today, we are delighted to share a fun tutorial by Ansley Pridgen of Allie and Elle – sparkling paper bows and confetti made with our new MirriSPARKLE glitter paper.
Check it out below then get creative! This cute and easy idea is perfect for parties, gift wrapping, decorating and more (and who doesn't love a little bit of glitter…)!
---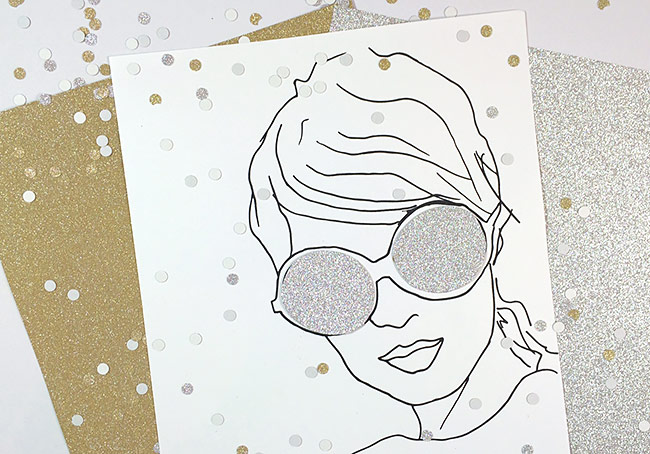 I've been so excited to try LCI's new MirriSPARKLE paper! If you can believe it, it looks even better in person than in pictures! As you know, I LOVE glitter and adding a special touch to my designs, so I was thrilled to experiment with the beautiful paper. It looks just like it's covered in glitter, but there's no glitter shedding! It has a perfectly smooth finish, which allows for so many fun DIY projects without having to clean up any bits of glitter once you're done creating!
I decided to make these adorable paper bows with the MirriSPARKLE paper, and cut out my own DIY confetti to decorate the perfect table scape for a party. I used a hole puncher to make the confetti, and also used the paper to embellish my Risa Art Print, shown here.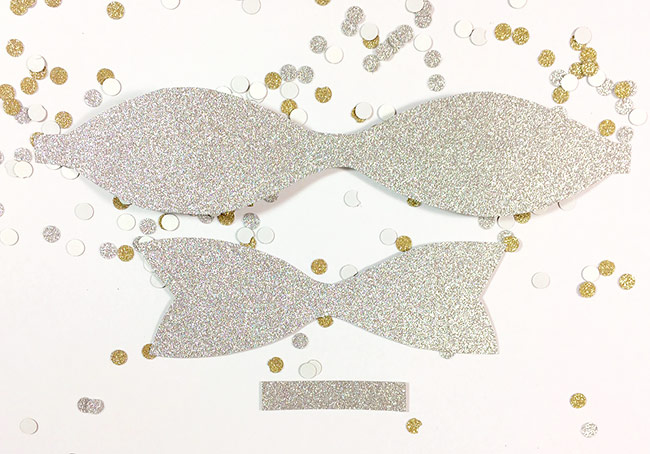 1. Cut Three Template Pieces
Use scissors to cut the three shapes shown above. Just eyeball them and carefully cut.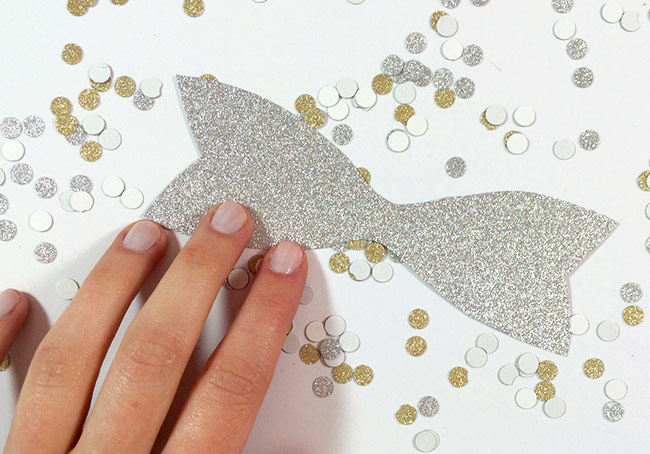 2. Grab the Bottom Cutout
Lay out the bottom cutout that will appear to be the tails of the bow.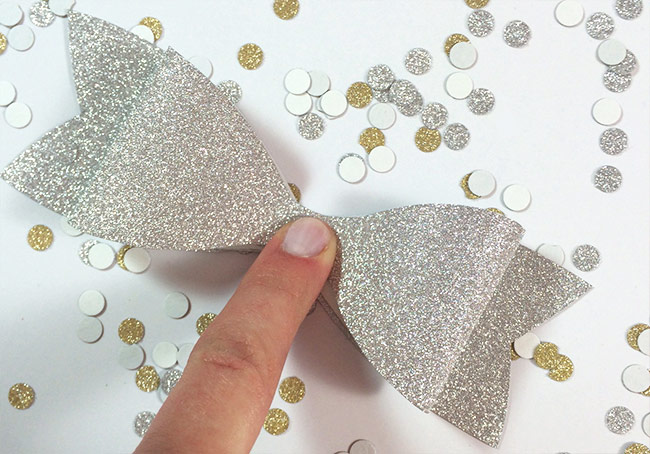 3. Fold & Attach Loops
Fold the longest template to look like two loops forming from the center and glue in place.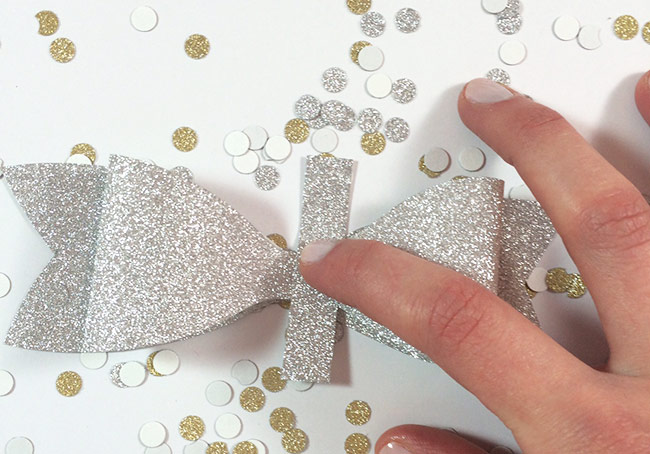 4. Place Small Strip in the Center
Place the smallest template strip in the center.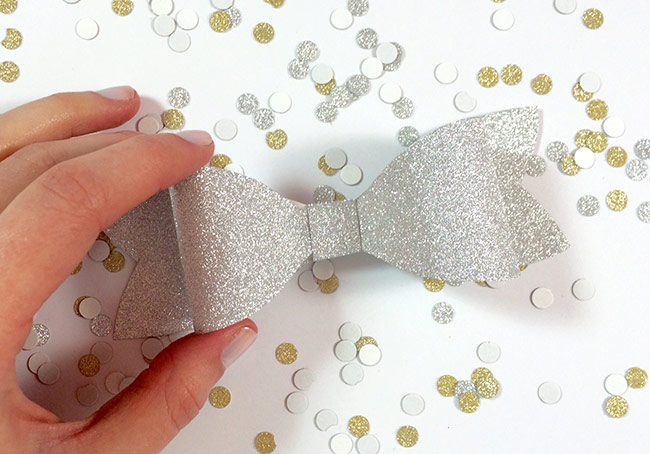 5. Wrap & Glue
Fold the small strip round the back of the bow and glue into place. Voila! You have an adorable paper bow!
To see more of my products please visit allieandelle.com or follow me on Instagram, @allieandelle!