Stardust Gelly Roll pens have a metallic, reflective, sparkling ink. The secret ingredient is actually a cosmetic grade, finely ground glass. In this video you'll see samples from different color Stardust pens on three different cards.
Matte finish, Radiant White card stock:
The combination of Stardust ink on this surface achieves the best effect.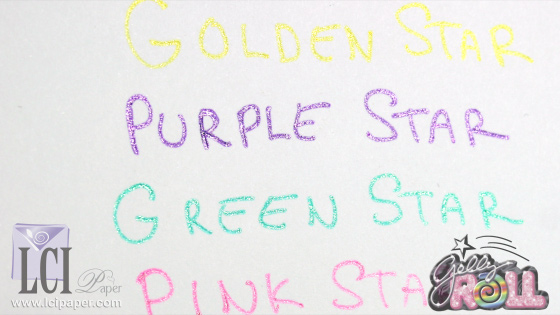 The metallic sheet steals a little bit of the ink's thunder because one might notice the metallic paper before the ink color.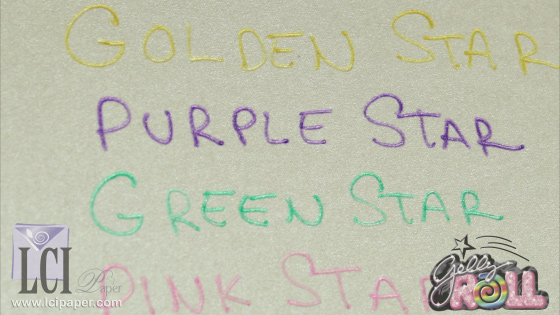 Matte finish, black card stock:
In the video, it's very difficult to see the ink on the black card, but in the close-up photo, it's clear and quite bold. We notice less color saturation but more sparkle.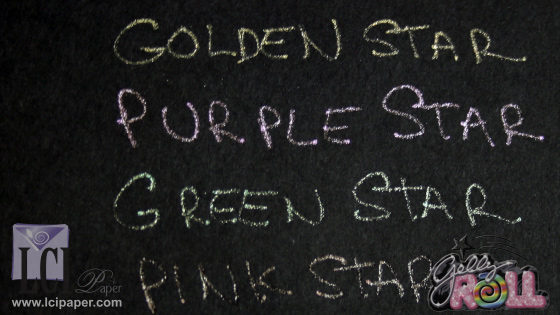 Stardust Gelly Roll pens are ideal for handwriting envelopes, thank you cards, place cards, table number cards, children's invitations, any scrapbooking project, etc. Have you used Stardust pens? We'd love to hear about it. Post a comment.