The Look for Less: Faux Calligraphy on Place Cards
Professional calligraphy on wedding place cards is simply exquisite, but sadly, exquisite doesn't come cheap.
If you're into this look but can't fit it into your budget, what are your alternatives? Do them yourself? (If you happen to have amazing handwriting and artistic ability, sure.) Digitally print them? (Nice, but lacking that lovely handmade feel.) Or – how about faux calligraphy? With this, you get the clean, polished appearance you may not get with your own handwriting plus the handmade feel.
Below, we teach you how to do it (it's pretty easy). Check it out.
---
1. Print Place Cards in a Light, Subtle Color
Begin by printing your place cards in a light, subtle color – just dark enough for you to see.
If you'd like, we can print them for you! Just select the printed tab, place your order, and please explain that you'd like your cards printed in a barely visible shade because you'll be tracing them.
Need help printing at home? Check out our article, How to Easily Print Place Cards Using MS Word Mail Merge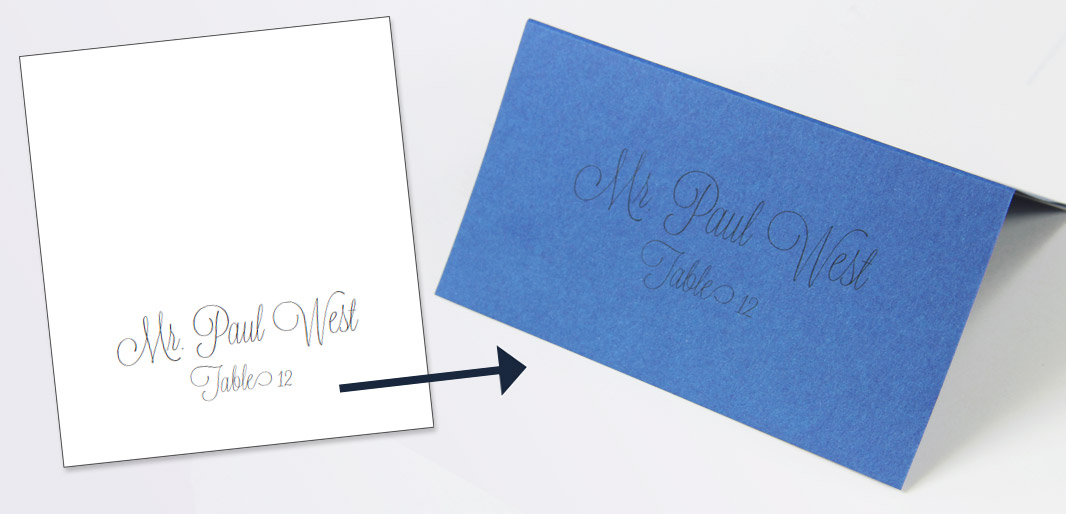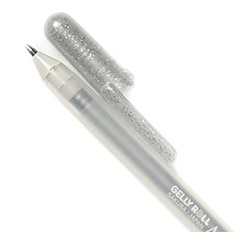 2. Grab Your Favorite Pen
Here we show a silver metallic Gelly Roll pen. We have 100s of gel pens to choose from, or if you prefer, we have calligraphy markers as well.
3. Trace! (Our Little Secret…)
Finally, trace each name. Trace exactly as they are printed, or take some creative liberty to make each name letter look slightly different as true calligraphy would be.